Karaoper
Eine Karaoke-Opernfilm-Performance von Chez Company
Information about the work
Eine Karaoke-Opernfilm-Performance von Chez Company
Uraufführung am 3. März 2023 in der Tischlerei der Deutschen Oper Berlin

empfohlen ab 8 Jahren

In deutscher Sprache
supported by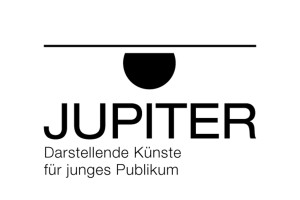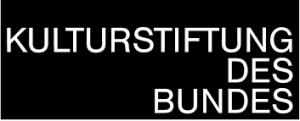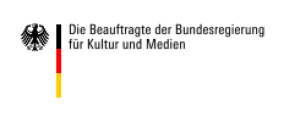 Gefördert im Programm JUPITER – Darstellende Künste für junges Publikum der Kulturstiftung des Bundes. Gefördert von der Beauftragten der Bundesregierung für Kultur und Medien
the content
Wie wäre es, wenn wir die Welt verändern könnten? Eine Zukunft mit Spaß, mit sauberen Meeren und glasklar blauem Himmel, eine Welt, in der Gerechtigkeit herrscht, in der wir doch noch reisen und mit anderen aus anderen Ländern zusammen sein können …? In der eigens erfundenen KARAOPER wollen wir mit Kindern zusammen träumen.

Die KARAOPER ist ein Opernfilm, der durch Karaoke – durch Singen und Sprechen – erst seine Richtung bekommt. Eine wilde Gemeinschaft, die durch den richtigen Ton spielerisch ins nächste Level springt. Eine solidarische Harmonie, die so stark ist, dass es nur ein Happy End geben kann. Ein modernes gesungenes Märchen, das die Welt nicht verändern kann, aber das mit Kindern und für Kinder die Themen unserer Zeit beleuchtet und zugleich einen kreativen, niederschwelligen und spielerischen Umgang mit diesen durch Musik schafft.


Nach THE MAKING OF BLONDE realisieren die Theatermacher*innen von Chez Company ihr zweites Projekt an der Deutschen Oper Berlin: KARAOPER entsteht als gemeinsamer Prozess mit den künstlerischen Leiter*innen von Chez Company, –Gesine Danckwart, Fabian Kühlein und Sabrina Zwach – den Komponisten Thomas Kürstner und Sebastian Vogel, der Bühnenbildnerin Julia Hansen, Mitgliedern des Sänger*innenensembles der Deutschen Oper Berlin und mit vielen Kindern.