La forza del destino
© Bettina Stöß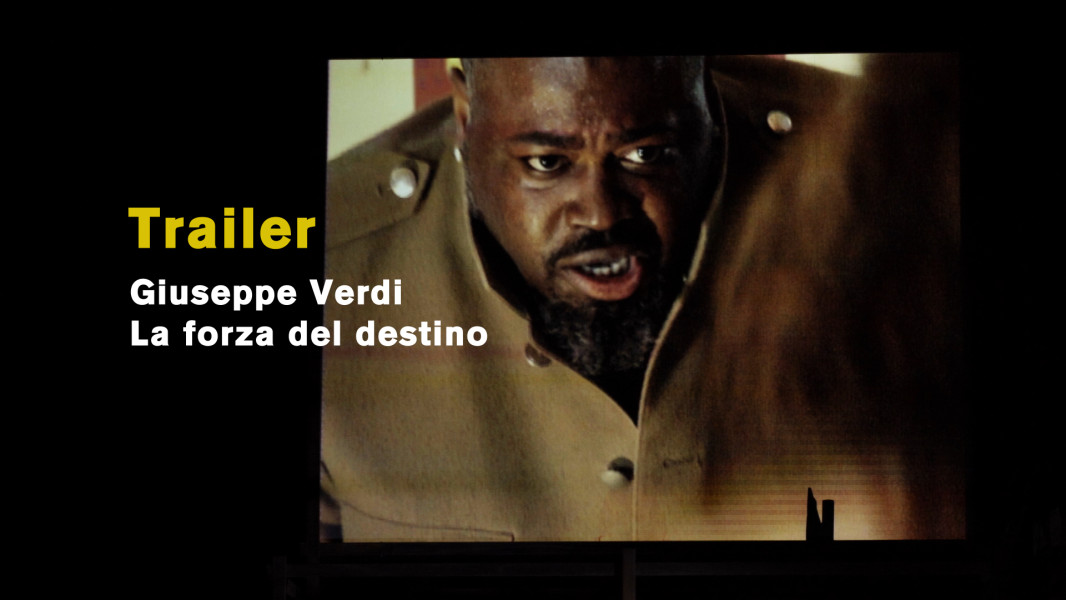 La forza del destino
© Ruth Tromboukis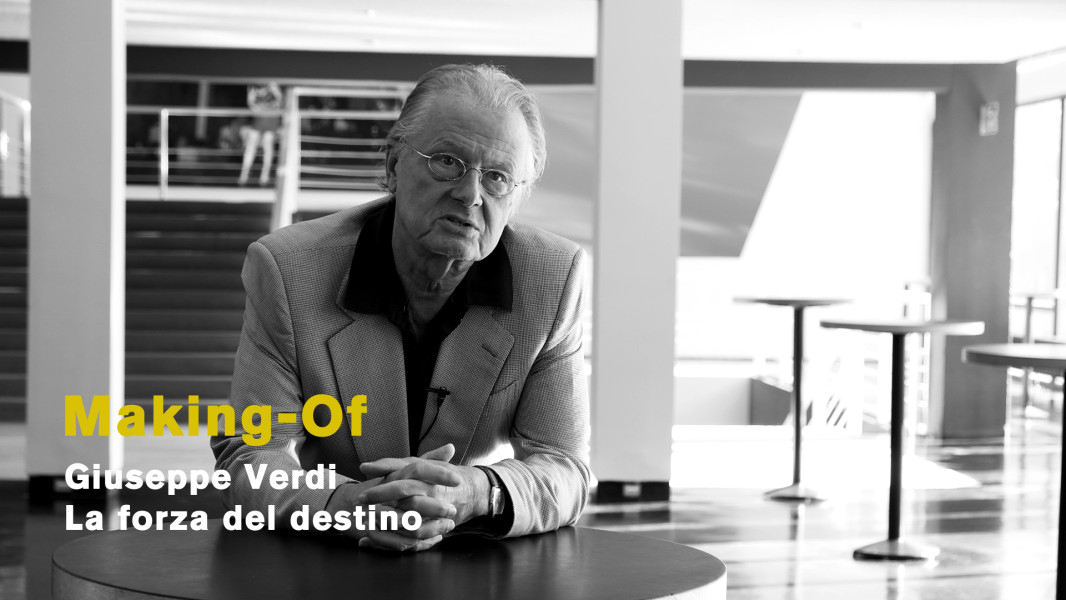 La forza del destino– The Making-Of
© Ruth Tromboukis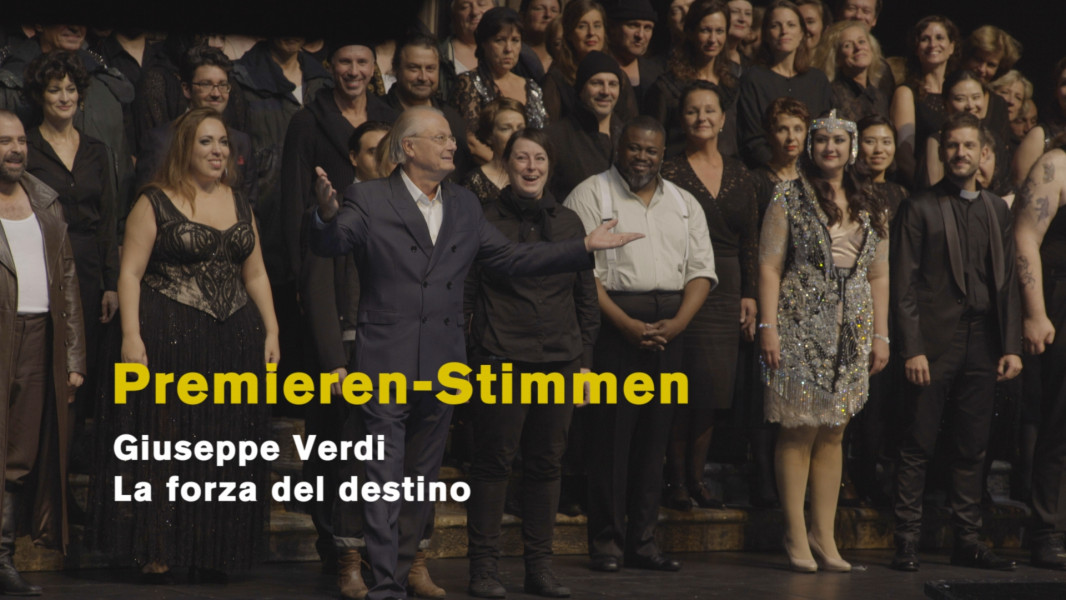 La forza del destino: Publikumsstimmen
© Ruth Tromboukis
In einer Probe zu "La forza del destino"
© Ruth Tromboukis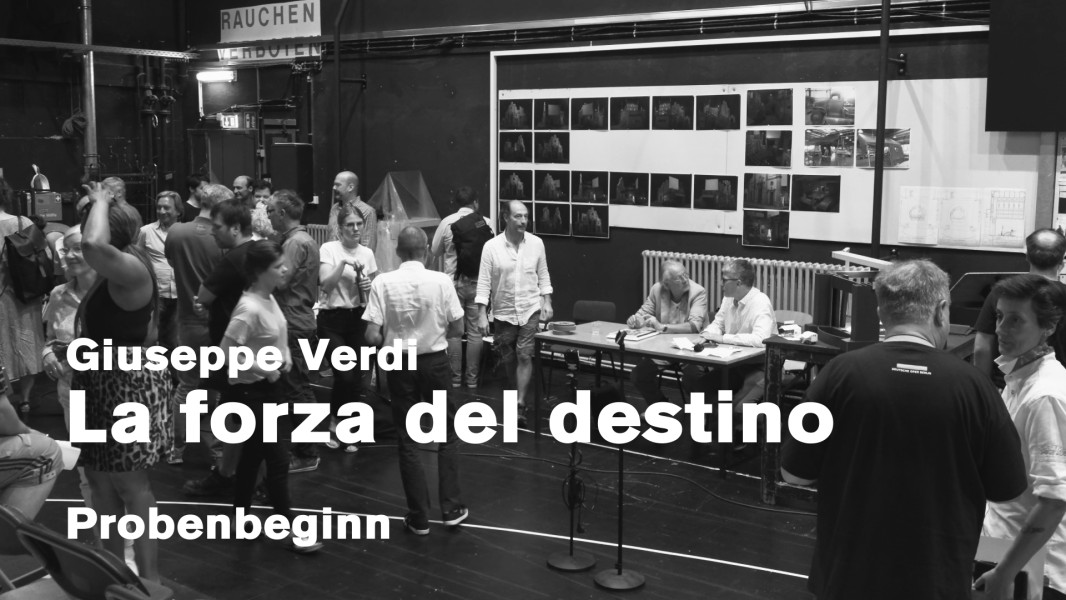 Frank Castorf über La forza del destino
© Ruth Tromboukis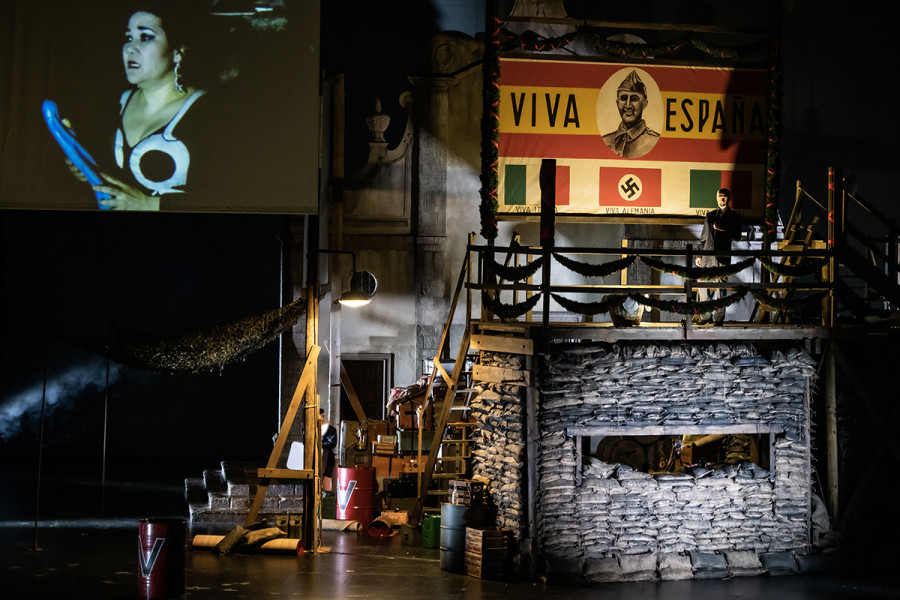 La forza del destino
© Bettina Stöß
La forza del destino
© Bettina Stöß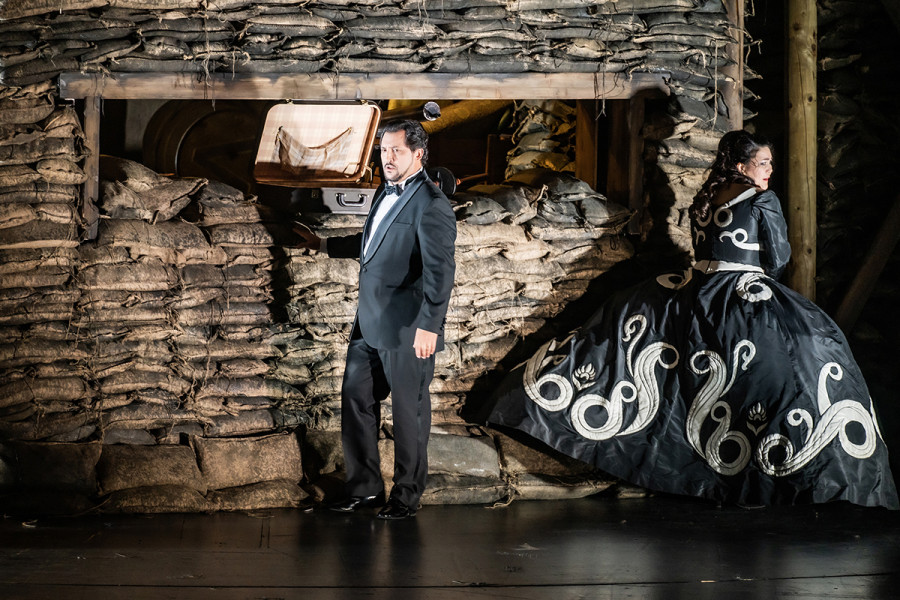 La forza del destino
© Bettina Stöß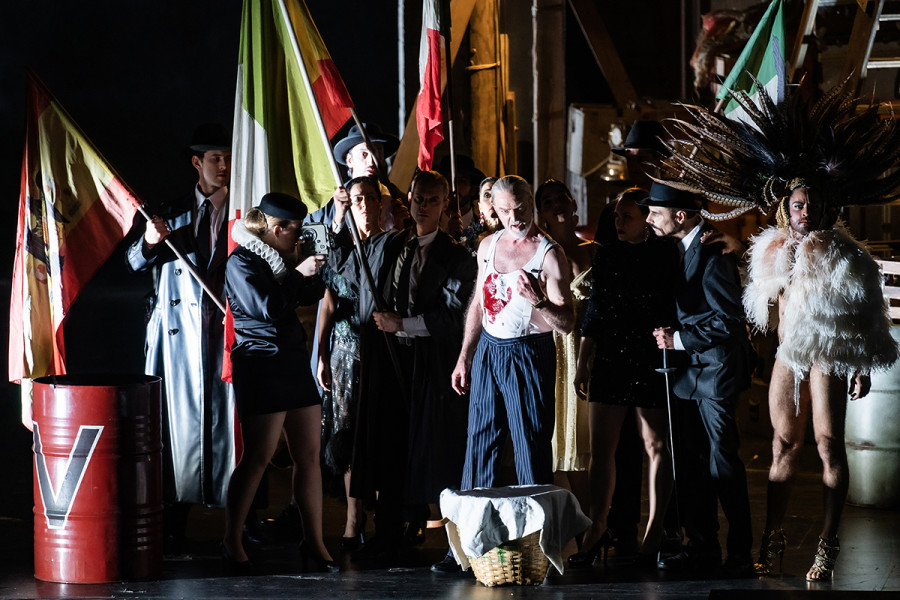 La forza del destino
© Bettina Stöß
La forza del destino
© Bettina Stöß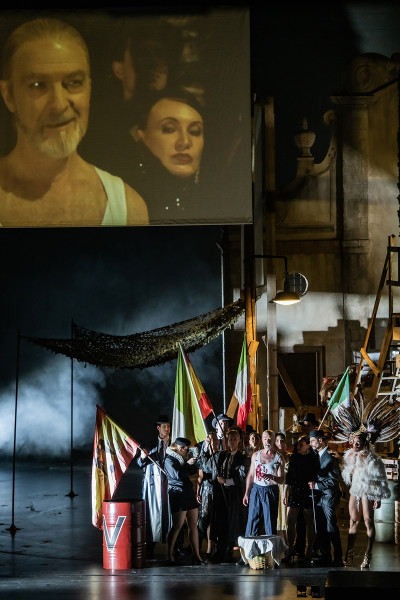 La forza del destino
© Bettina Stöß
La forza del destino
© Bettina Stöß
La forza del destino
© Bettina Stöß
La forza del destino
© Bettina Stöß
La forza del destino
© Bettina Stöß
La forza del destino
© Bettina Stöß
La forza del destino
© Bettina Stöß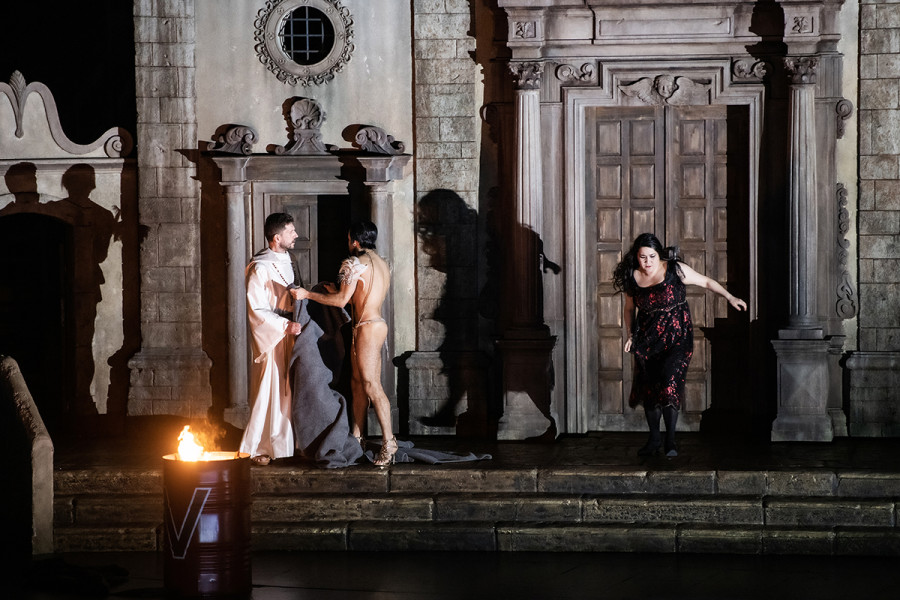 La forza del destino
© Bettina Stöß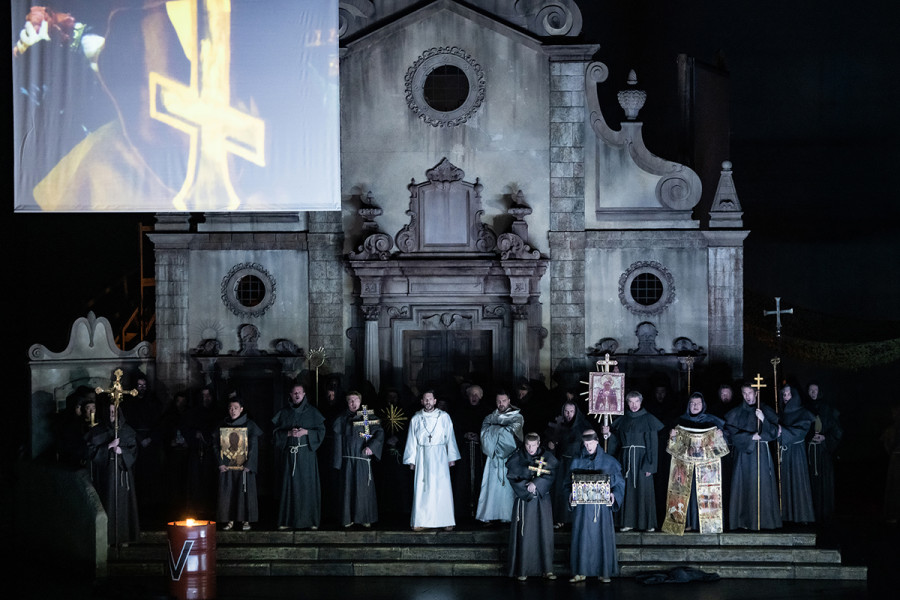 La forza del destino
© Bettina Stöß
La forza del destino
© Bettina Stöß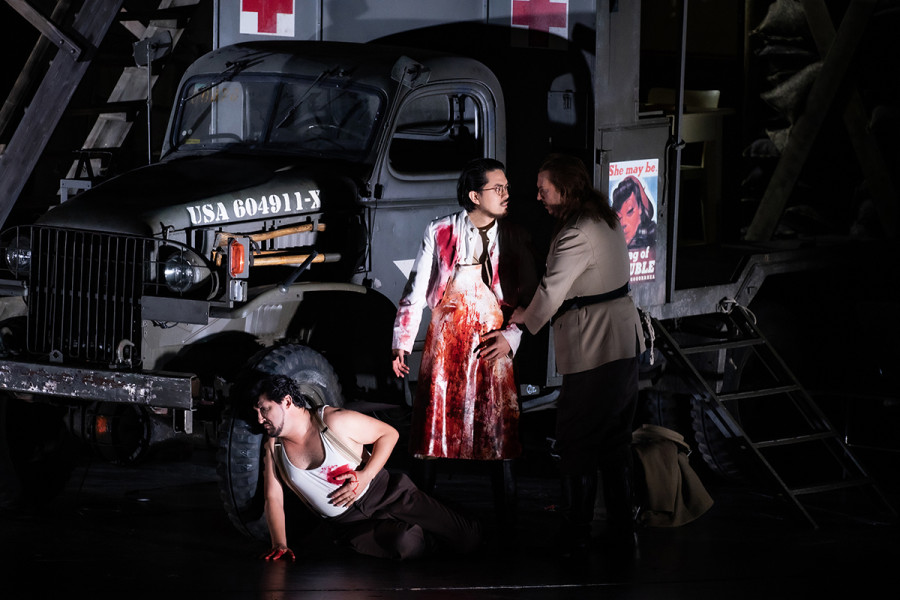 La forza del destino
© Bettina Stöß
La forza del destino
© Bettina Stöß
La forza del destino
© Bettina Stöß
La forza del destino
© Bettina Stöß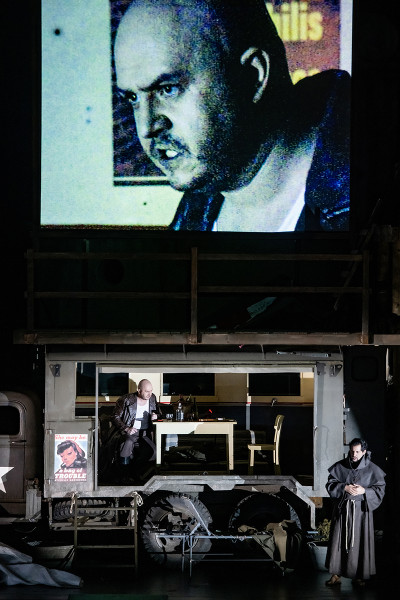 La forza del destino
© Bettina Stöß
La forza del destino
© Bettina Stöß
La forza del destino
Giuseppe Verdi [1813 – 1901]
Information about the work
[Die Macht des Schicksals]

Oper in vier Akten [Fassung von 1869]
Libretto von Francesco Maria Piave und Antonio Ghislanzoni nach dem Drama "Don Alvaro o la Fuerza del sino" von Angel de Saavedra, Duque de Rivas

Uraufführung am 10. November 1862 in St. Petersburg [erste Fassung]
am 27. Februar 1869 in Mailand [zweite Fassung]
Premiere an der Deutschen Oper Berlin am 8. September 2019

empfohlen ab 16 Jahren

3 Stunden 45 Minuten / Eine Pause
In italienischer Sprache mit deutschen und englischen Übertiteln
45 Minuten vor Vorstellungsbeginn: Einführung im Rang-Foyer rechts
Our thanks to our partners

Mit Unterstützung des Förderkreises der Deutschen Oper Berlin e. V.
the content
Verdi himself classified his FORZA DEL DESTINO, which premiered in 1862, as the first "modern" opera that consisted of ideas instead of individual numbers. In fact the entire work draws its driving force from the polarity between two opposing worlds of feeling that possess the main characters to the point of obsession: on one side the alleged guilt for the death of Leonora's father, which hangs over her and her lover Alvaro. On the other side the lust for vengeance that drives Leonora's brother Carlo to chase them to the ends of the earth. An unconditional chase unfolds over three hours, leading the three lead characters through a world that is constantly derailing. In desolate crowd scenes we experience a disinhibited society in which pure survival matters above all else, and where violence has replaced any sense of morality. Even the church authority in whose arms Leonora and Alvaro seek refuge proves to be flawed and is the "Master of Fate", inferior to the power of evil.

War and religion are the poles that determine the lives of people in Verdi's LA FORZA DEL DESTINO. In the production by Frank Castorf, this idea of the play is made visible by its location in the Spanish Civil War and in Naples during the Second World War. Castorf uses, among other things, excerpts from the novels "La pelle" and "Kaputt" by the Italian Curzio Malaparte, who in a surrealistic aggravation depicts the horrors of war, but also an indestructible belief in life.