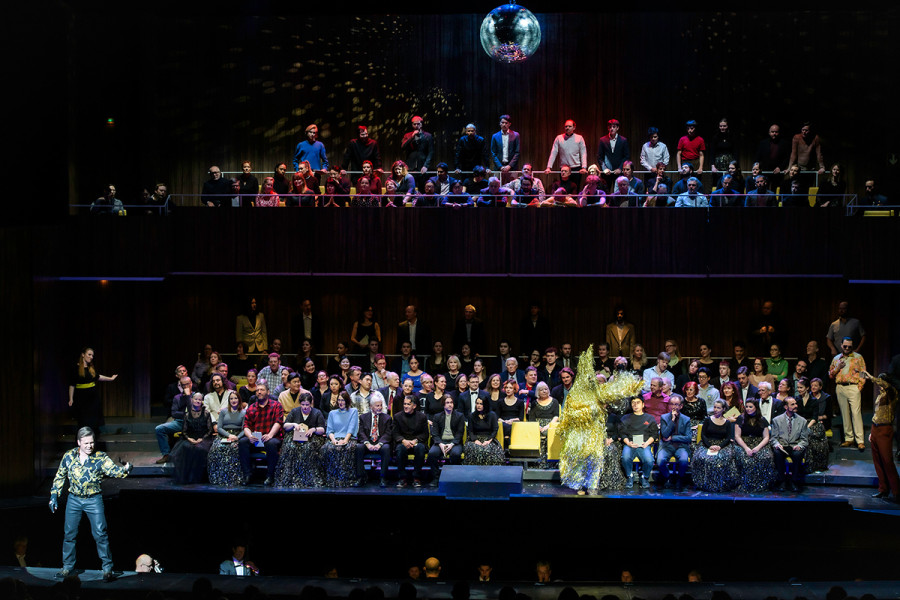 Giuseppe Verdi: Rigoletto
© 2022, Ruth Tromboukis©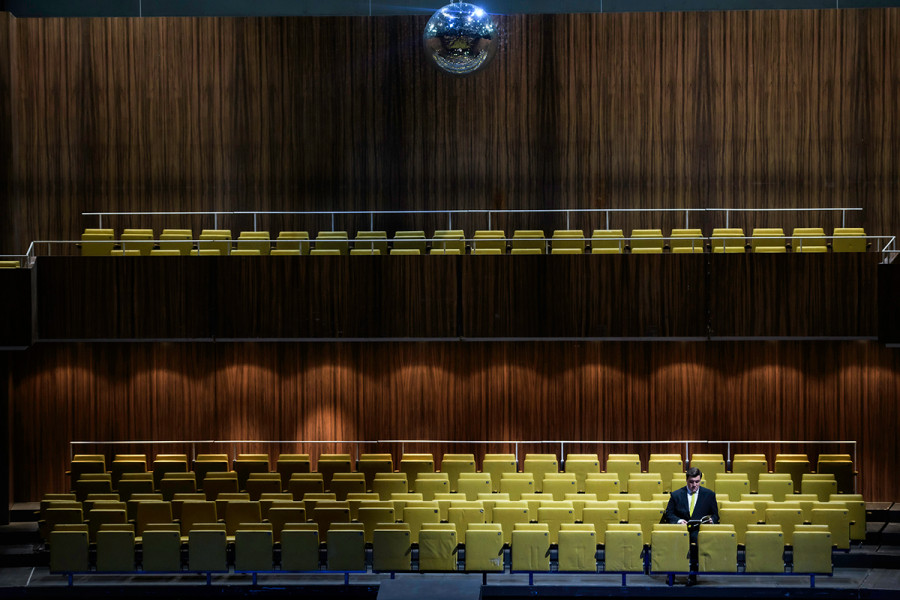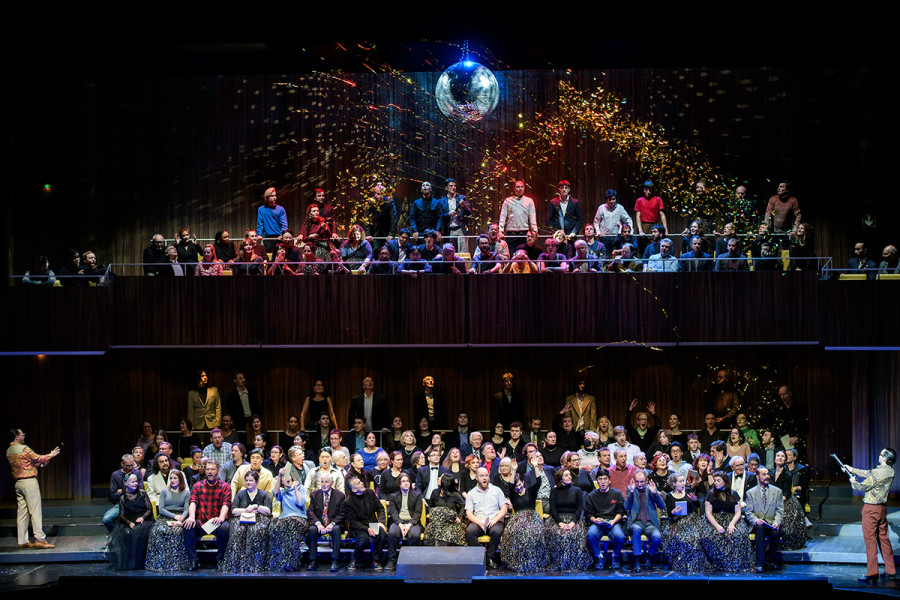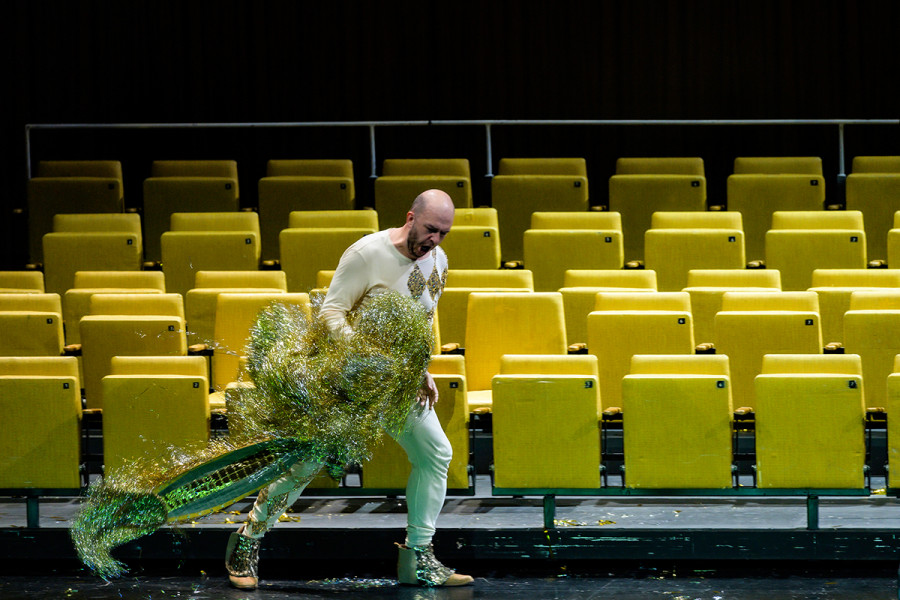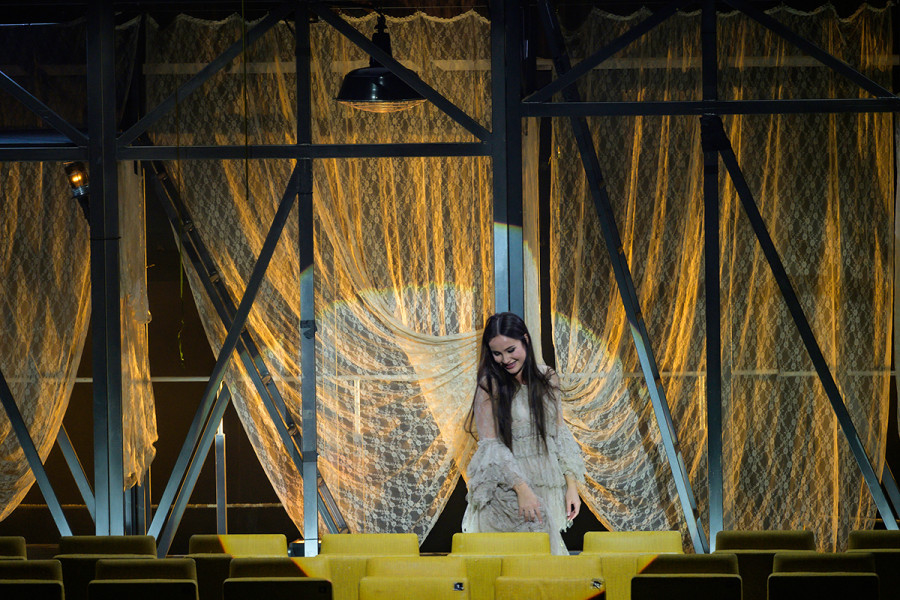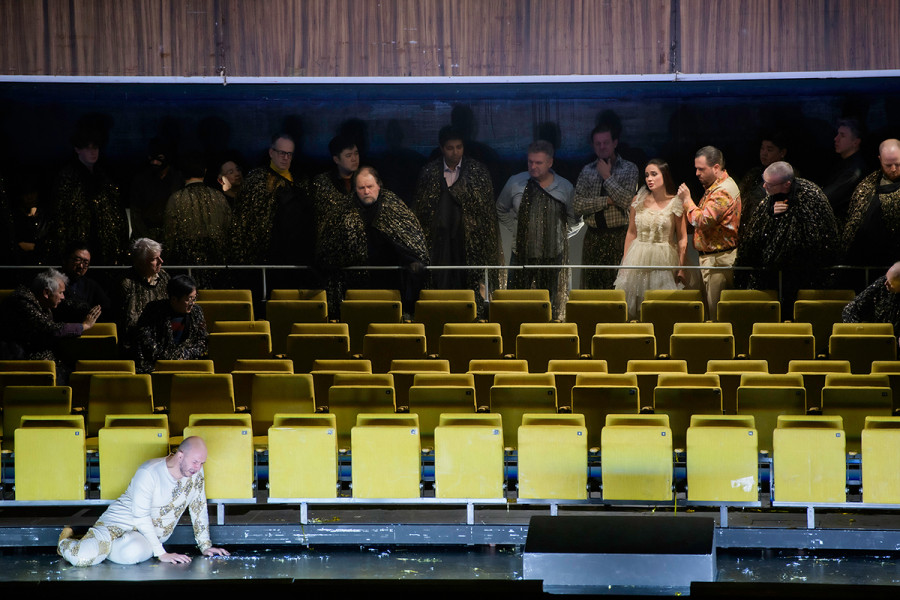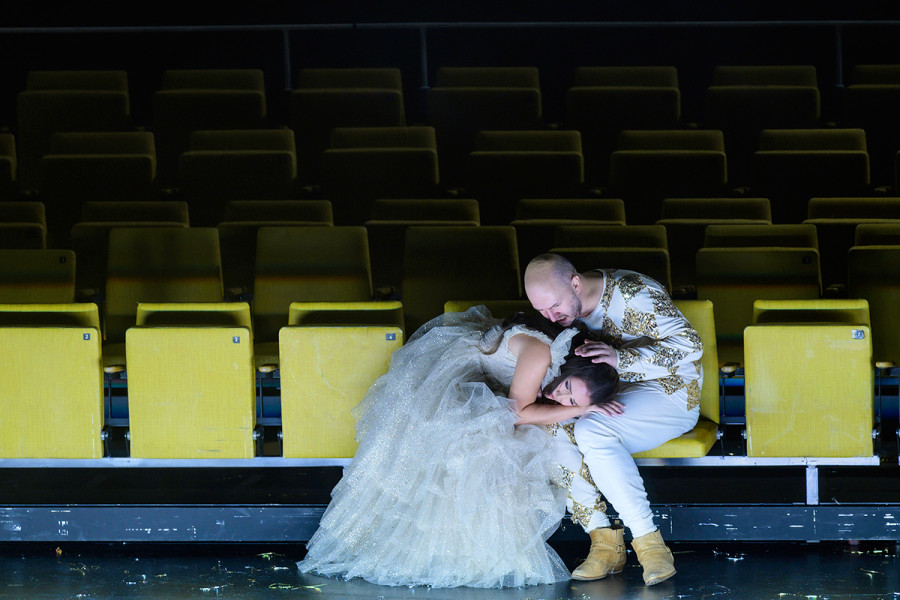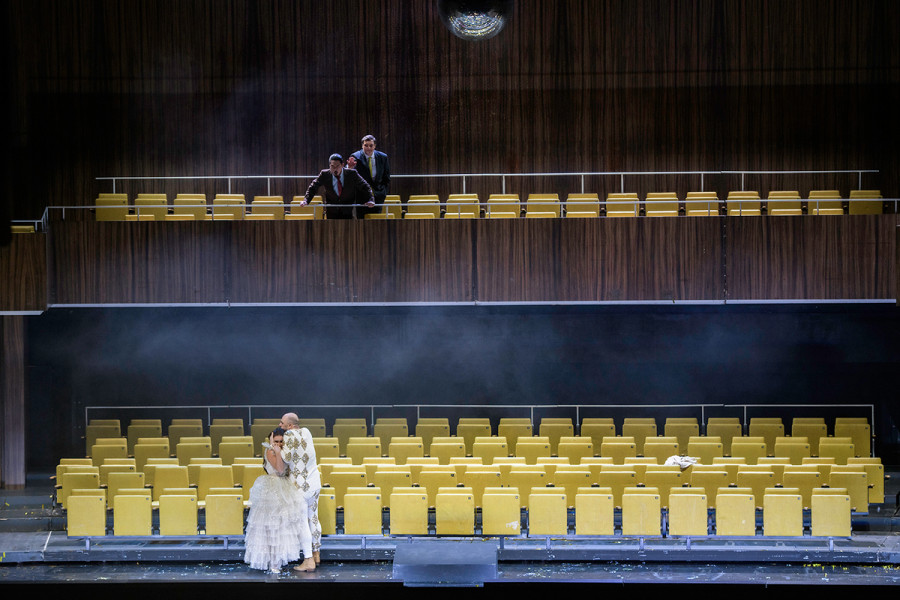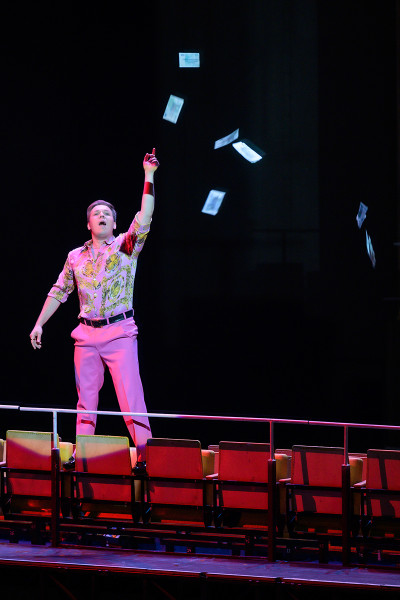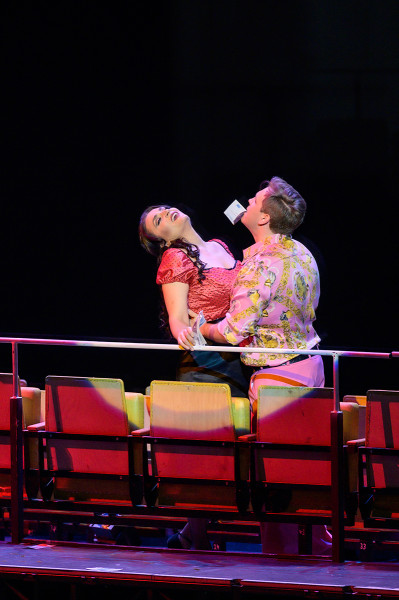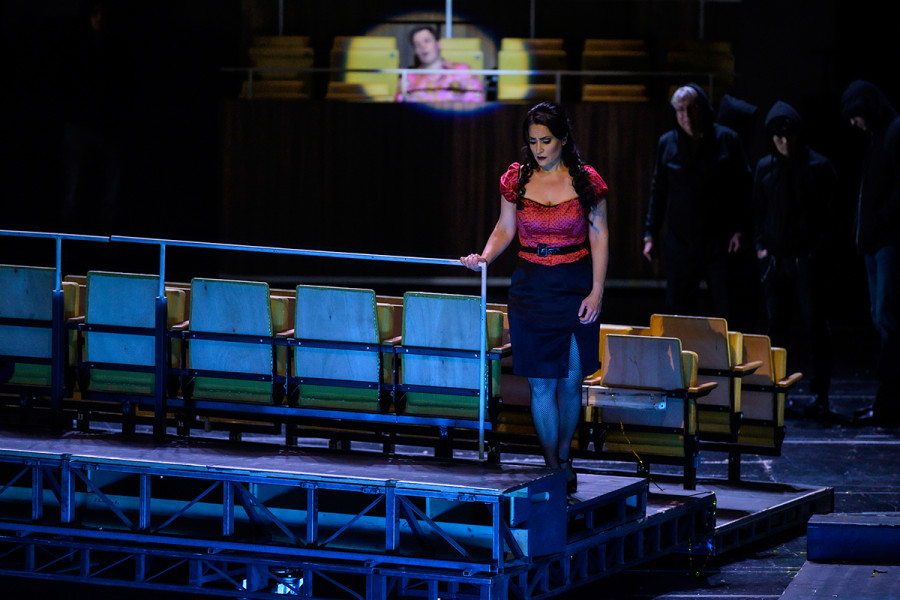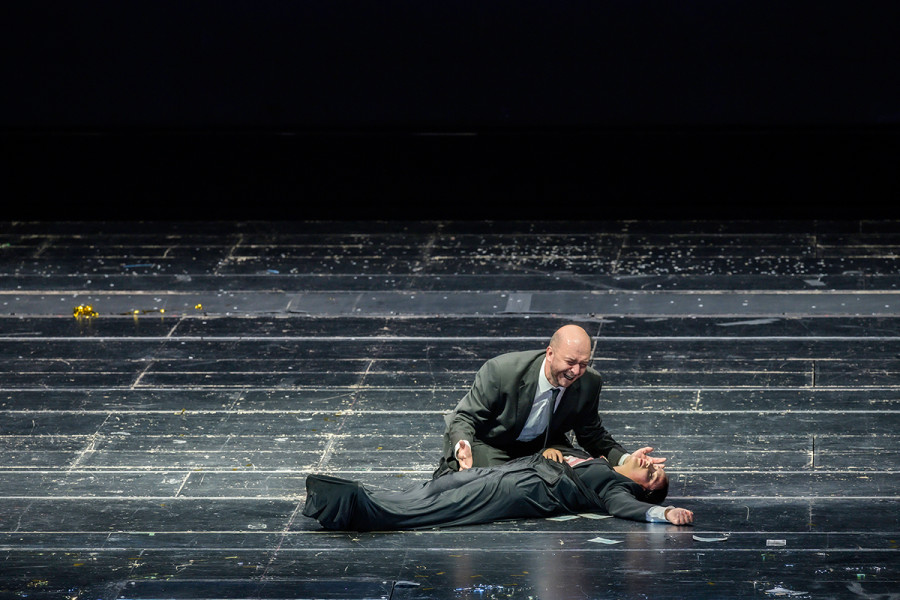 Rigoletto
Giuseppe Verdi (1813 – 1901)
Information about the work
Melodramma in drei Akten
Libretto von Francesco Maria Piave
Uraufführung am 11. März 1851 in Venedig
Premiere an der Deutschen Oper Berlin am 21. April 2013
2 hrs 45 mins / 1 interval
In italienischer Sprache mit deutschen und englischen Übertiteln
Einführung: 45 Minuten vor Vorstellungsbeginn im Rang-Foyer rechts
empfohlen ab 14 Jahren
Our thanks to our partners

Mit Unterstützung des Förderkreises der Deutschen Oper Berlin e. V.
the content
About the work
"As for the effect that a work has as a piece of theatre, I'd say that RIGOLETTO is the best material that I've ever set to music […]. It has very powerful scenes, there's temperament, pathos, a lot of variety." [Verdi to Antonio Somma, 22nd April 1853]

In describing the attributes of his 1851 melodrama based on Victor Hugo's acclaimed play "Le roi s'amuse" Verdi also puts his finger on the challenges that any director has to address: RIGOLETTO is namely a masterpiece whose particularity lies in the clash between the characters' psychology and the improbable action of a fantasy storyline.

It's a tale that smacks of gothic horror. In his role as court jester to the Duke of Mantua, the hunchbacked Rigoletto is despised by the collected courtiers and in return makes fun of all the men whose wives have been ravished by his boss, a notorious womaniser. So nervous is he that his own daughter, Gilda, might fall victim to the Duke that he conceals her very existence. Finally Rigoletto realises that his attempt to preserve the cocoon of his family life is doomed to fail in this environment of wanton violence. Gilda is seduced too by the Duke, even laying down her life for him.

It is Verdi's music that gives the story its emotional credibility and makes RIGOLETTO a tragedy that unfurls as a result of the interaction of three very different people – the Duke, a rake for whom Verdi wrote such seductive music that Gilda and the audience alike are swept up in his aura; Rigoletto, one of those typical Verdi creations who have good and bad sides to them; and finally Gilda, a pristine personification of innocence and sympathy. In RIGOLETTO we identify especially with these three people and come to view even the craziest chance incidents as the characters' inescapable destiny.


About the production
In his first opera production in Berlin, Jan Bosse too was attracted by this exploitation of musical theatre to maximum effect. In his production Bosse transforms the auditorium of the Deutsche Oper into the Court of Mantua and the under-stage trap room into the hiding place used by Gilda, the daughter of Rigoletto the jester. Rigoletto's efforts to keep his private life separate from his job in the service of a corrupt regime are futile, however, and his world gradually collapses into its component parts. In the end, with his daughter dead and all his plans dashed, Rigoletto is left, literally, with nothing.