Gina Perregrino
© Arielle Doneson
Die junge amerikanische Mezzosopranistin Gina Perregrino, die von "Opera News" und "ArtsATL" als "herausragend" gelobt wurde, hat bereits auf Bühnen in den ganzen USA Aufmerksamkeit erregt: Als Gewinnerin der Opera Foundation 2020 und 2021 gastierte sie bereits an der Santa Fe Opera, der Opera Philadelphia, der Minnesota Opera, der Dallas Opera, der Atlanta Opera, dem Opera Theatre of Saint Louis, der Lyric Opera of Guatemala, der Central City Opera und der OperaDelaware.

Gina Perregrino war auch als Solistin beim Cincinnati May Festival, dem St. Louis Symphony Orchestra, der Phoenix Symphony, der Portland Symphony und dem Rome Chamber Music Festival zu hören. Zweimal trat sie als Solistin beim New York Festival of Song und im Caramoor Center for Music and Arts auf.

In der Saison 2021/22 bereichert sie das Ensemble der Deutschen Oper Berlin als Stipendiatin der Opera Foundation.
Schedule
Videos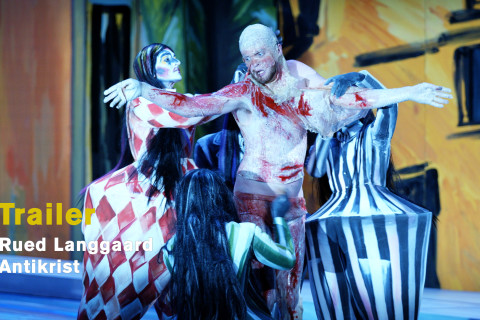 Video – 02:21 min.
Rued Langgaard: Antikrist