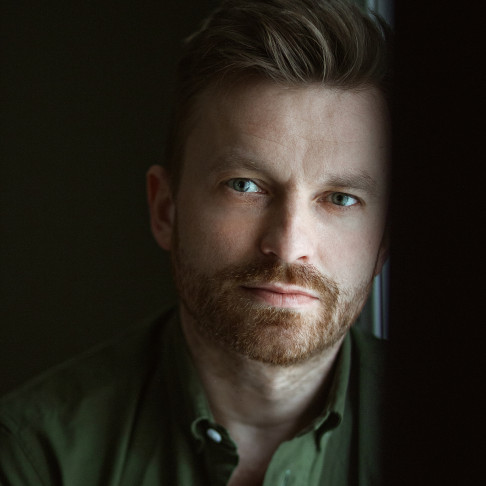 Pavol Breslik
© Jakub Gulyas
Die steile Karriere des Tenors Pavol Breslik begann 2005, als er bei der Kritikerumfrage der Zeitschrift Opernwelt zum "Nachwuchssänger des Jahres" gekürt wurde. Im Jahr 2000 hatte er den ersten Preis beim Antonín-Dvořák-Wettbewerb in Tschechien gewonnen. Er besuchte Meisterkurse bei Yvonne Minton, Mady Mesplé, Mirella Freni und William Matteuzzi. Von 2003 bis 2006 gehörte Pavol Breslik dem Ensemble der Berliner Staatsoper Unter den Linden an. Seit 2006 freischaffend, trat er an der Metropolitan Opera und an den großen europäischen Opernhäusern und Festspielen auf.

An der Wiener Staatsoper sang er Lenskij / EUGEN ONEGIN, Nemorino / DER LIEBESTRANK und Alfredo / LA TRAVIATA, an der Bayerischen Staatsoper gab er zwei wichtige Rollendebüts: Gennaro / LUCREZIA BORGIA an der Seite von Edita Gruberová und Edgardo / LUCIA DI LAMMERMOOR mit Diana Damrau. Er sang dort auch Tamino / DIE ZAUBERFLÖTE, Idamante / IDOMENEO, Nemorino / DER LIEBESTRANK, Cassio / OTELLO, Alfredo / LA TRAVIATA, Rinuccio / GIANNI SCHICCHI und debütierte dort auch als Henry Morosus in Strauss' SCHWEIGSAMER FRAU. Am Covent Garden war er als Lenskij in der Neuproduktion von EUGEN ONEGIN sowie als Ferrando / COSI FAN TUTTE und Tamino zu hören, und wird als Don Ottavio / DON GIOVANNI dorthin zurückkehren. Er gastierte an der Pariser Oper, am Liceu Barcelona, am Théâtre Royal de la Monnaie in Brüssel, an der Berliner Staatsoper, bei den Salzburger Festspielen und am Genfer Grand Théâtre. Seit 2012 Mitglied des Opernhauses Zürich sang er dort Stewa / JENUFA, Don Ottavio / DON GIOVANNI, Faust, Roberto Devereux, Nadir / LES PÊCHEURS DE PERLES und Peter Quint / THE TURN OF THE SCREW. In der letzten Saison hat er an der Opera Sydney als Nadir sein erfolgreiches Australien-Debüt gegeben.

Auch auf den Konzertpodien ist Pavol Breslik ein gern gesehener Gast, so bei den BBC Proms, dem Edinburgh Festival, den Salzburger Festspielen, den Osterfestspielen Baden-Baden, beim Orchester des Bayerischen Rundfunks oder dem Boston Symphony Orchestra.

Unter der Leitung von Thomas Hengelbrock sang Pavol Breslik beim Eröffnungskonzert der Hamburger Elbphilharmonie.

Ein besonderes Anliegen ist ihm der Liedgesang, und die Recitals nehmen einen festen Platz in seiner Planung ein. Von Jugend an vertraut mit dem slawischen Volks- und Kunstlied widmet er sich auch seit einigen Jahren dem deutschen Liedgut, insbesondere dem Werk von Franz Schubert. Ein Markstein in seiner Karriere als Lied-Interpret war 2014 das Debüt bei der Schubertiade in Schwarzenberg.
Schedule
In performances like
Videos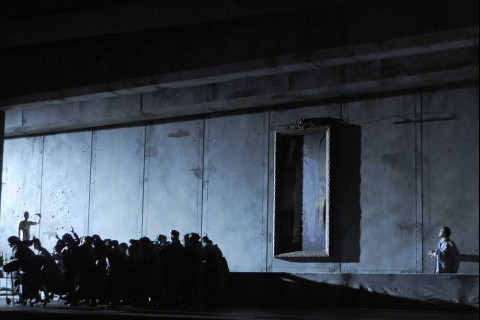 Video –
Giuseppe Verdi: Macbeth