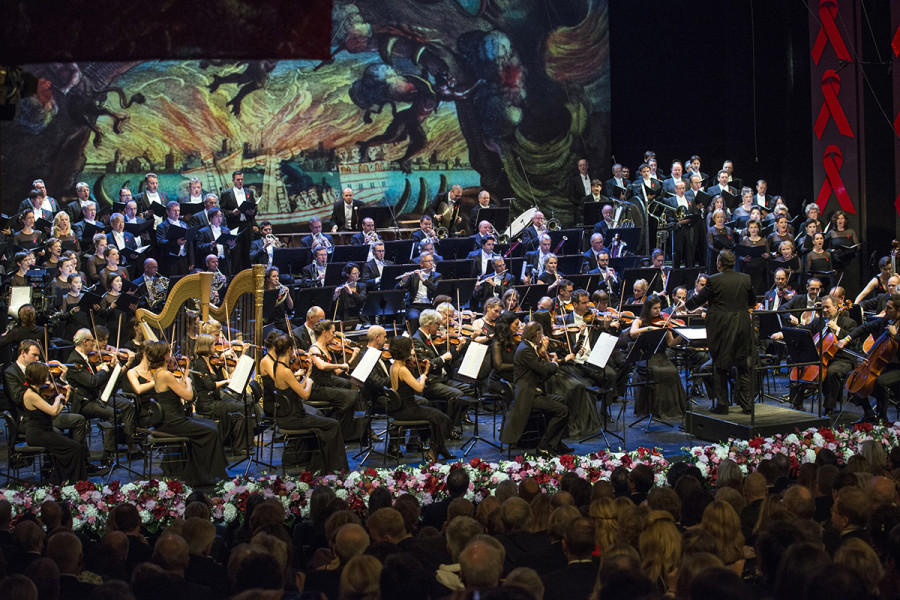 Festliche Operngala für die Deutsche AIDS-Stiftung
© Bettina Stöß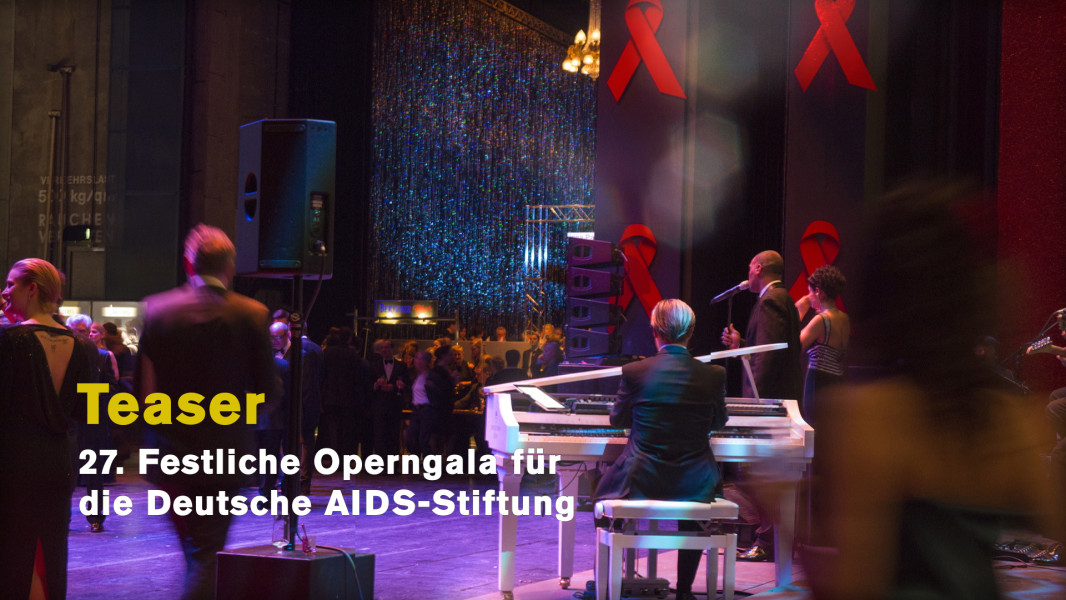 Festliche Operngala für die Deutsche AIDS-Stiftung
© Ruth Tromboukis
Festliche Operngala für die Deutsche AIDS-Stiftung
© Bettina Stöß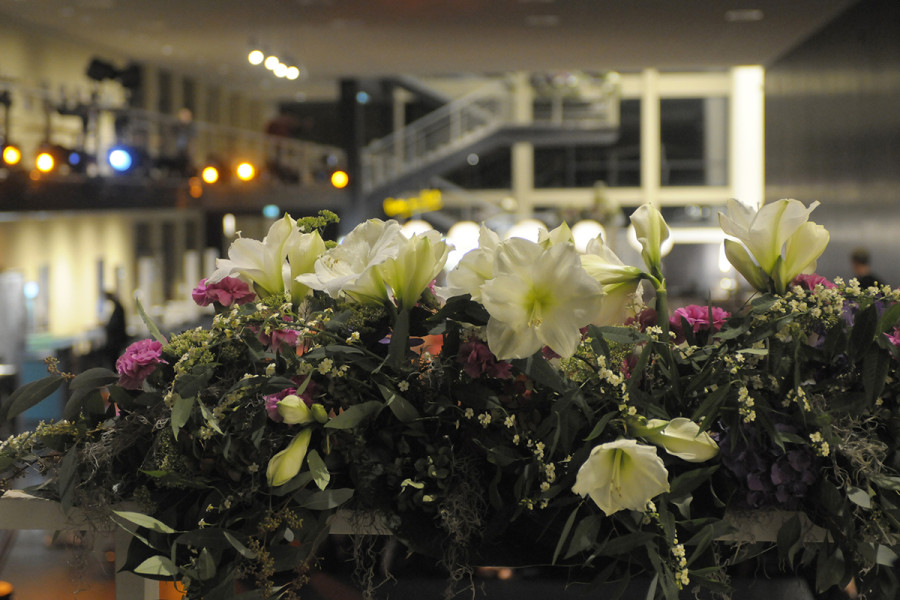 Festliche Operngala für die Deutsche AIDS-Stiftung
© Bettina Stöß
Festliche Operngala für die Deutsche AIDS-Stiftung
© Bettina Stöß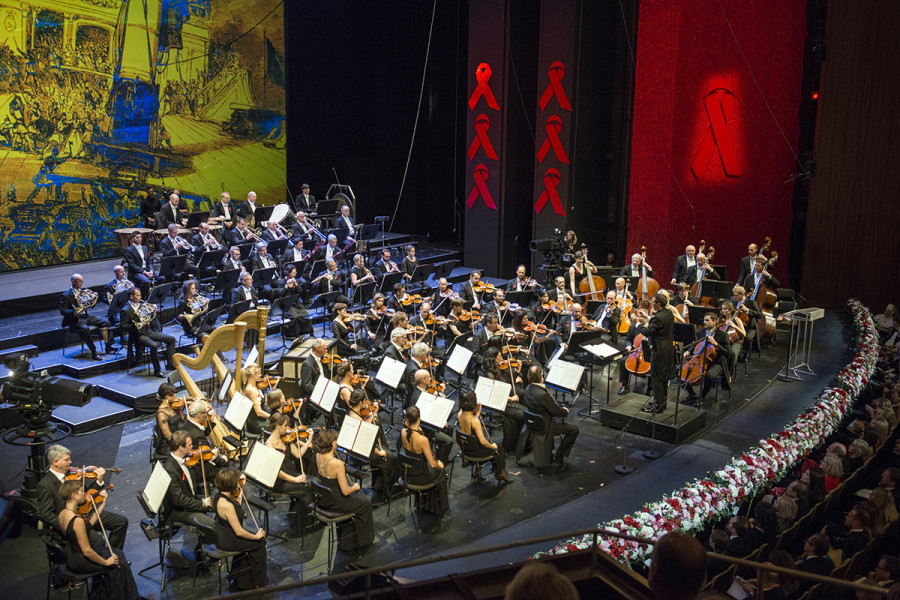 Festliche Operngala für die Deutsche AIDS-Stiftung
© Bettina Stöß
Festliche Operngala für die Deutsche AIDS-Stiftung
© Bettina Stöß
Festliche Operngala für die Deutsche AIDS-Stiftung
© Bettina Stöß
27. Festliche Operngala für die Deutsche AIDS-Stiftung
Information on the piece
Best of Opera - Arias, Ensembles, Choruses and Overtures
ca. 1 Stunde 45 Minuten / Keine Pause
Our thanks to our partners
Der Rundfunk Berlin-Brandenburg (rbb) zeichnet die Operngala auf. Sie ist am 5. November um 20:03 Uhr im Hörfunk rbbKultur zu erleben sowie am 2.Dezember 2023 um 22:10 Uhr im 3Sat Fernsehen und am 5. Dezember 2023 um 23:45 Uhr im rbb Fernsehen.
About the performance
On the programme

Richard Wagner [1813 – 1883]
from TANNHÄUSER UND DER SÄNGERKRIEG AUF WARTBURG
"Einzug der Gäste"
Chorus of the Deutsche Oper Berlin

Gaetano Donizetti [1797 – 1848]
from L'ELISIR D'AMORE
"Caro elisir, sei mio… Esulti pur la barbara" – Duet Adina, Nemorino
Elena Tsallagova, Soprano
Rolando Villazón, Tenor

Giacomo Puccini [1858 – 1924]
from GIANNI SCHICCHI
"O mio babbino caro" – Aria Lauretta
Lilit Davtyan, Soprano

Henry Purcell [1659 – 1695]
from KING ARTHUR
"What power art thou"
Nils Wanderer, Countertenor

Gioacchino Rossini [1792 – 1868]
from IL BARBIERE DI SIVIGLIA
"Largo al factotum" – Aria Figaro
Andrzej Filończyk, Baritone

Umberto Giordano [1867 – 1948]
from ANDREA CHÉNIER
"La mamma morta" – Aria Maddalena
Saioa Hernandez, Soprano

Georges Bizet [1838 – 1875]
from CARMEN
"Les voici! Voici la quadrille"
Chorus and Children's Chorus of the Deutsche Oper Berlin

Gioacchino Rossini [1792 – 1868]
from LA CENERENTOLA
"Nacqui all'affanno … Non più mesta" – Aria Don Magnifico
Misha Kiria, Baritone

"Nacqui all'affanno … Non più mesta" – Aria Cenerentola
Maria Kataeva, Mezzosoprano

LEONY
"Remedy"
"Faded Love"

Giuseppe Verdi [1813 – 1901]
from LA TRAVIATA
"È strano …. Sempre libera"– Aria Violetta Valéry
Adela Zaharia, Soprano

Giacomo Puccini [1858 – 1924]
from TURANDOT
"Nessun dorma" – Aria Calaf
SeokJong Baeck, Tenor

Gaetano Donizetti [1797 – 1848]
from LA FILLE DU REGIMENT
"Ah! Mes amis" – Aria Tonio (Concert version)
Josh Lovell, Antonio Madrillo, Anton Rositskiy, Tenor

Sergei Rachmaninow [1873 – 1943]
"Vocalise"
Hila Fahima, Sopran

Gioacchino Rossini [1792 – 1868]
from IL VIAGGIO A REIMS
Gran pezzo concertato per 14 voci
Hye Young Moon, Soprano (Contessa di Folleville)
Elena Tsallagova, Soprano (Corinna)
Hulkar Sabirova, Soprano (Madama Cortese)
Maria Kataeva, Mezzosoprano (Marchesa Melibea)
Davia Bouley, Mezzosoprano (Delia)
Oleksandra Diachenko, Mezzosoprano (Modestina)
Josh Lovell, Tenor (Il Conte di Libenskof)
Andrei Danilov, Tenor (Cavalier Belfiore)
Kangyoon Shine Lee, Tenor (Zeffirino)
Artur Garbas, Baritone (Don Profondo)
Joel Allison, Baritone (Lord Sidney)
Dean Murphy, Baritone (Don Alvaro)
Philipp Jekal, Baritone (Baron Trombonok)
Padraic Rowan, Bass (Don Prudenzio)

Am 4. November 2023 ist es soweit und die Deutsche Oper Berlin öffnet nach 3-jähriger Pause wieder ihre Türen für die 27. Festliche Operngala zugunsten der Deutschen AIDS-Stiftung. Als eines der wichtigsten Charity-Events der Bundeshauptstadt ist die Festliche Operngala künstlerisch wie gesellschaftlich aus dem Berliner Kulturleben nicht mehr wegzudenken.

Erleben Sie Operngenuss auf höchstem Niveau, in glanzvoller Geselligkeit und moderiert durch den gefeierten Opernstar Rolando Villazón. Zusammen mit dem Chor, Kinderchor und Orchester der Deutschen Oper Berlin werden hochkarätige Interpret*innen – u. a. Saioa Hernández, Misha Kiria, Maria Kataeva, SeokJong Baek, Nils Wanderer und LEONY – unter musikalischer Leitung Andrea Sanguinetis vielseitige und bewegende Einblicke in die Welt der Oper bieten. Im Kartenpreis inkludiert sind Drinks und ein köstliches After-Show-Menü in den Foyers. Zur Aftershow-Party ist sogar die Bühne geöffnet, mit Star-DJ Felix Jaehn.

Aus den Erlösen des Gala-Konzerts fördert die Deutsche AIDS-Stiftung Projekte in Berlin, Deutschland und der Welt.

Eintrittskarten können ebenso über die Agentur NvG.event GmbH, die neben den Opernkarten auch Tischkarten sowie Sponsorenpakete anbietet, bestellt werden: Kontaktieren Sie dazu bitte Nadine von Gumppenberg, +49 (172) 4266485 oder operngala@nvg-event.de.