Orchester-Karaoke und Abschiedsritual
© Eike Walkenhorst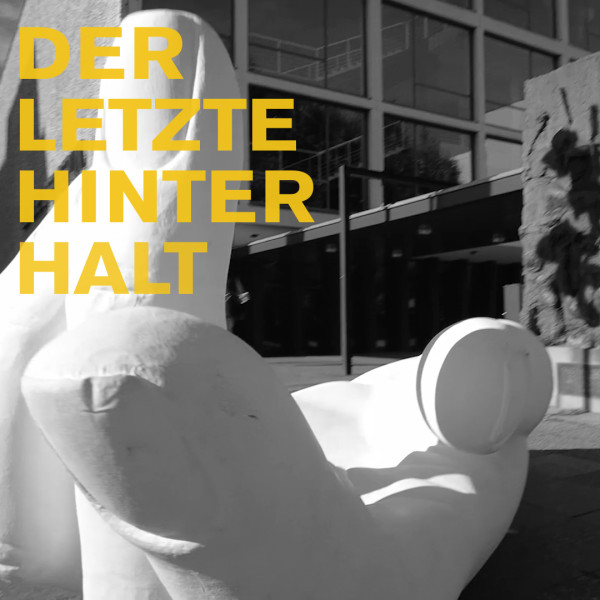 Der letzte Hinterhalt
© Ruth Tromboukis
Aus dem Hinterhalt: Orchester-Karaoke und Abschiedsritual
Late-Night-Performances zur Großen Oper: DIE MEISTERSINGER VON NÜRNBERG
Information on the piece
Wir laden ein zum großen Orchester-Karaokesingen! Zwanzig Lieder, die eigens für diesen Abend für eine Orchesterbesetzung arrangiert werden, stehen zur Auswahl. Sie möchten auf der Bühne stehen? Dann suchen Sie sich eine Arie oder einen Song aus der Liste aus, kommen Sie vorbei und melden sich am Abend der Show an!

Bei zahlreichen Anmeldungen entscheidet das Opernorakel. Von der Liste abweichende Liedwünsche können leider nicht entgegengenommen werden.

Hier finden Sie die Liste als PDF!
ca. 2 Stunden / Keine Pause
About the performance
Who owns the stage of the Deutsche Oper Berlin? With this last edition of the series AUS DEM HINTERHALT under the motto MACHT DER KÜNSTE we celebrate a big orchestral karaoke happening in the Tischlerei. Special guests on stage this time, besides familiar faces from six years of HINTERHALT and singers from our ensemble, are you, dear audience! The greatest hits from the opera repertoire, from pop, rock and jazz - from Wagner to the Beatles, from Puccini to Bilderbuch - will be sung to specially written orchestral arrangements. With a grand closing ritual under the spiritual direction of shaman Xenia Fitzner, we will once again invoke the power of the arts and allow their magical influence to become reality in our everyday lives. We ask all good spirits to come under our roof, celebrate the social and artistic utopia of an all-connecting art and send it out of the opera house into the city.

In our examination of Richard Wagner's DIE MEISTERSINGER VON NÜRNBERG, we put the art form and the operation of opera through its paces once again in good old ambush style. On the basis of the questions about music, its production and evaluation negotiated in Wagner's opera, we critically reflect on what opera can and should achieve in these times. Accompanied by the magical powers of the shaman Xenia Fitzner, we carry the hand, the iconic symbol of the power of the arts, into the city and say: All power of the arts to the audience, everyone is a Meistersinger!

Under the motto "Power of the Arts", this BACKGROUND to THE MASTER SINGERS OF NUREMBERG concludes the series, which comments on the premieres on the big stage, based on artistic positions of the present. AUS DEM HINTERHALT is curated by the singer, composer and director Elia Rediger, who in six years of HINTERHALT has stood on the stage of the Tischlerei together with members of the ensembles of the Deutsche Oper Berlin, with artists such as Max Prosa, Sofia Portanet, Polypore, Mary Ocher, Bonaparte, Rosa Anschütz and the Brigade Futur 3.