Tristan und Isolde
© Bettina Stöß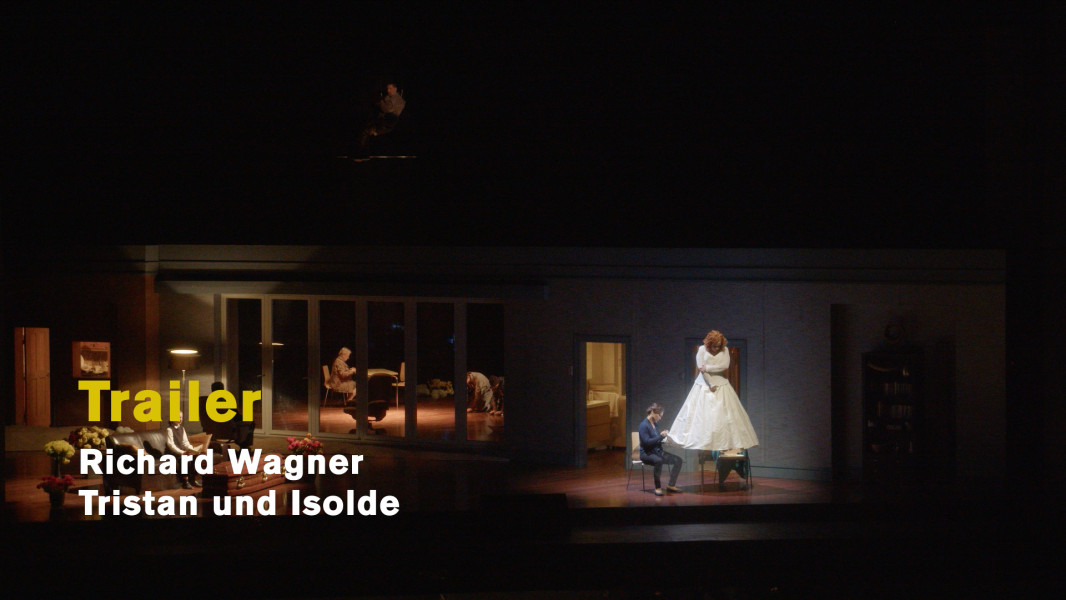 Richard Wagner: Tristan und Isolde (2022)
© Ruth Tromboukis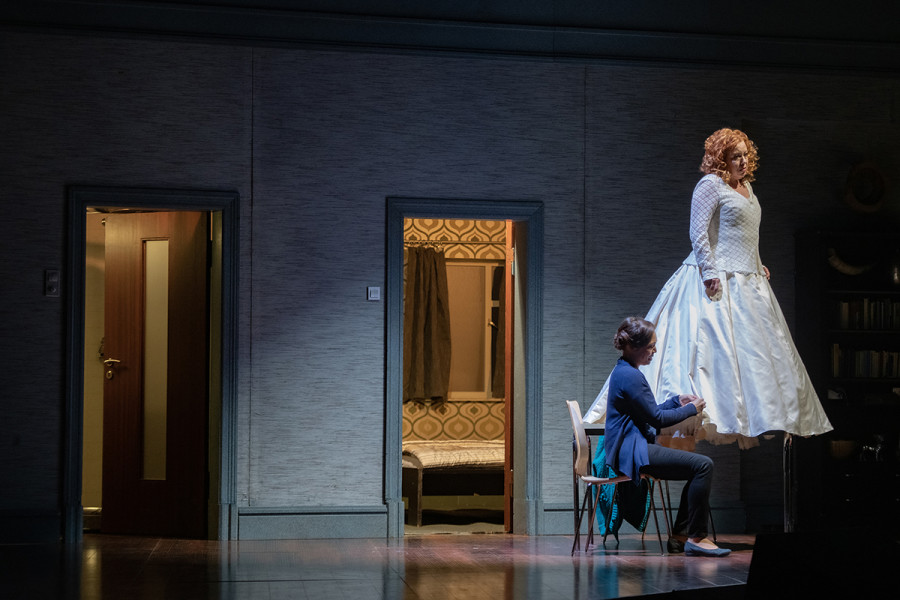 Tristan und Isolde
© Bettina Stöß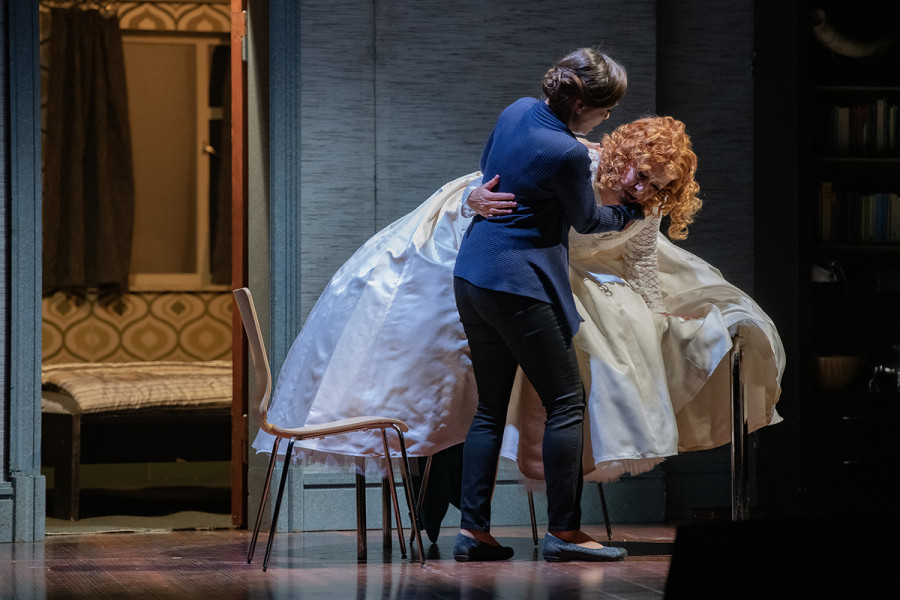 Tristan und Isolde
© Bettina Stöß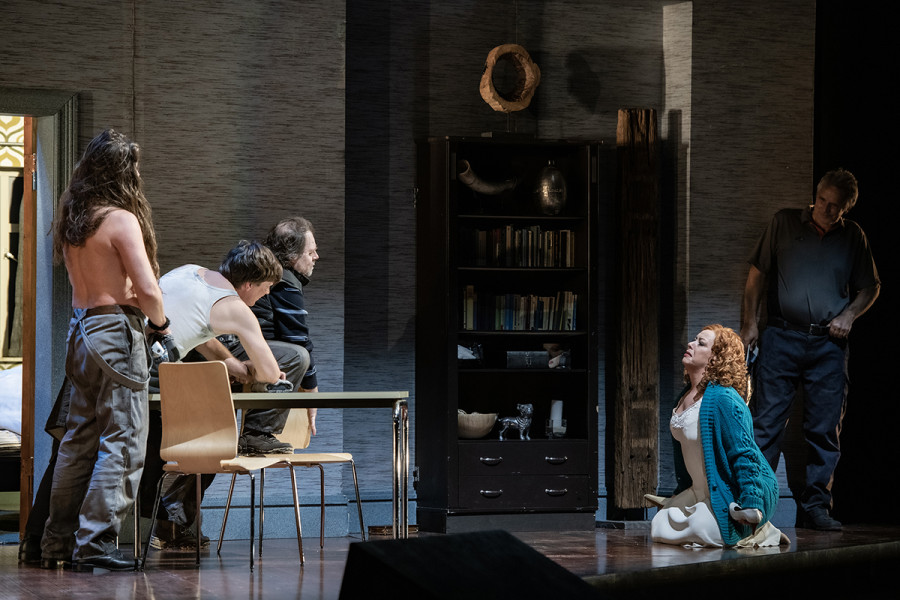 Tristan und Isolde
© Bettina Stöß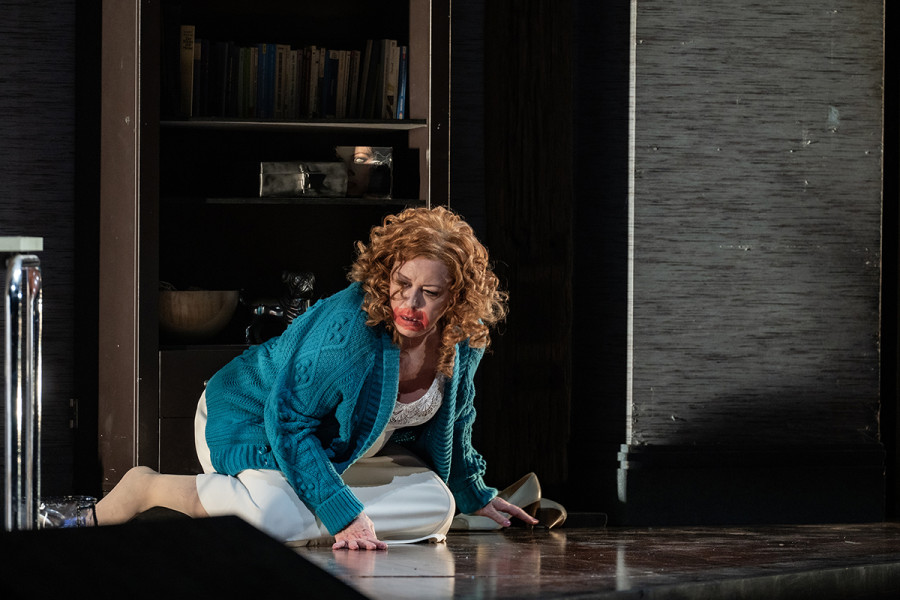 Tristan und Isolde
© Bettina Stöß
Tristan und Isolde
© Bettina Stöß
Tristan und Isolde
© Bettina Stöß
Tristan und Isolde
© Bettina Stöß
Tristan und Isolde
© Bettina Stöß
Tristan und Isolde
© Bettina Stöß
Tristan und Isolde
© Bettina Stöß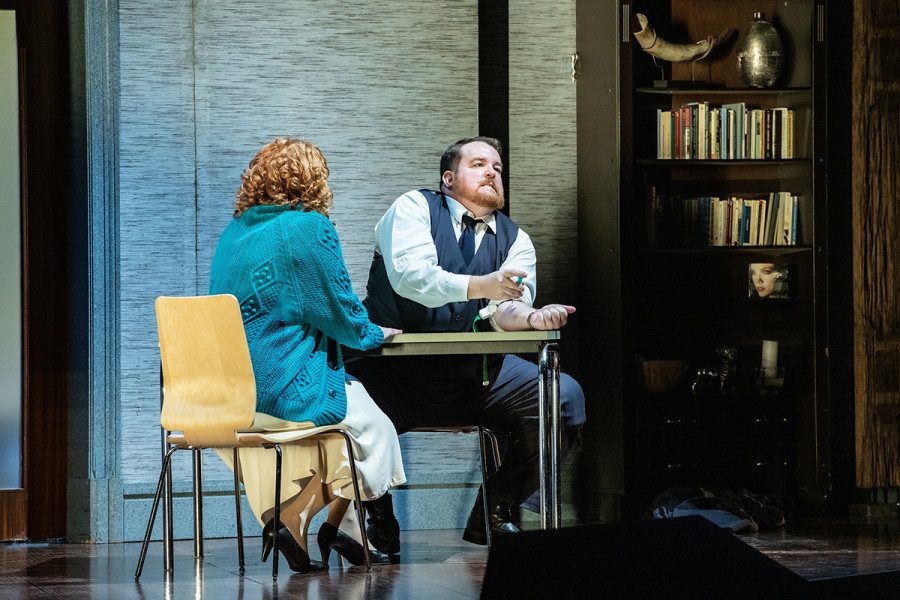 Tristan und Isolde
© Bettina Stöß
Tristan und Isolde
© Bettina Stöß
Tristan und Isolde
© Bettina Stöß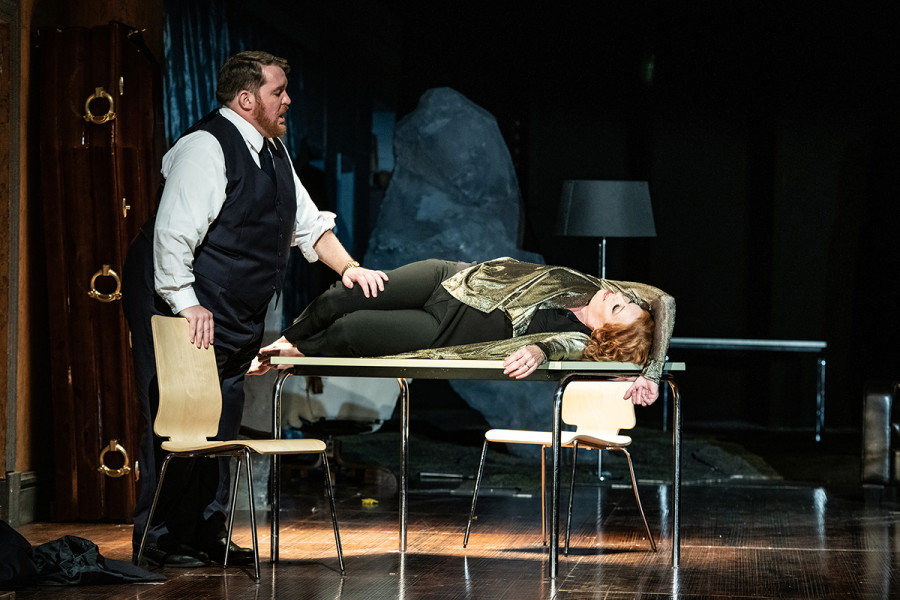 Tristan und Isolde
© Bettina Stöß
Tristan und Isolde
© Bettina Stöß
Tristan und Isolde
© Bettina Stöß
Tristan und Isolde
© Bettina Stöß
Tristan und Isolde
© Bettina Stöß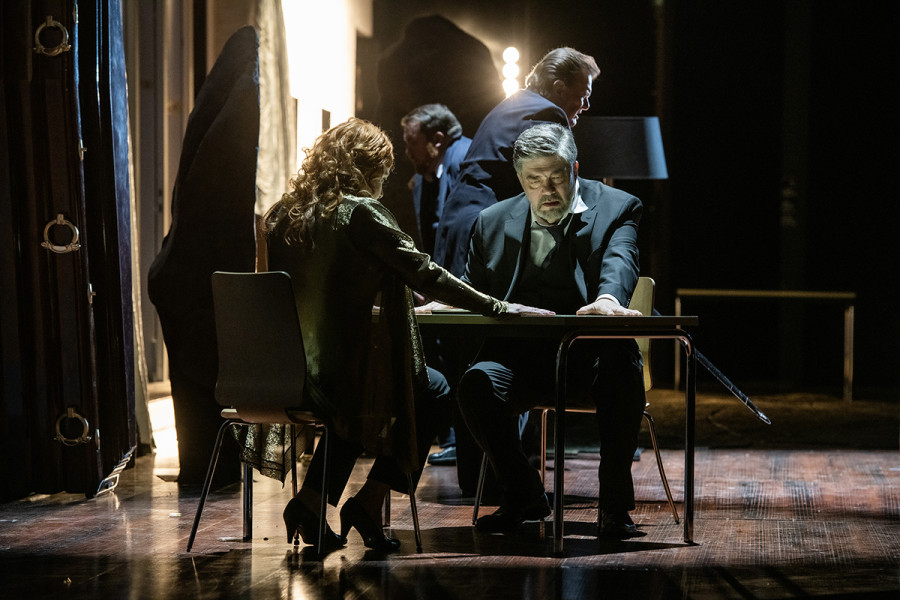 Tristan und Isolde
© Bettina Stöß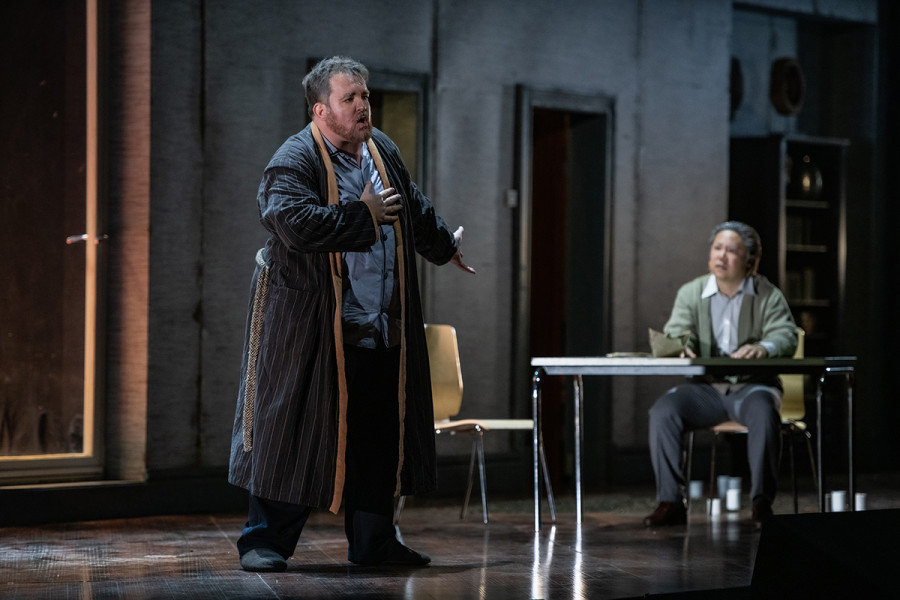 Tristan und Isolde
© Bettina Stöß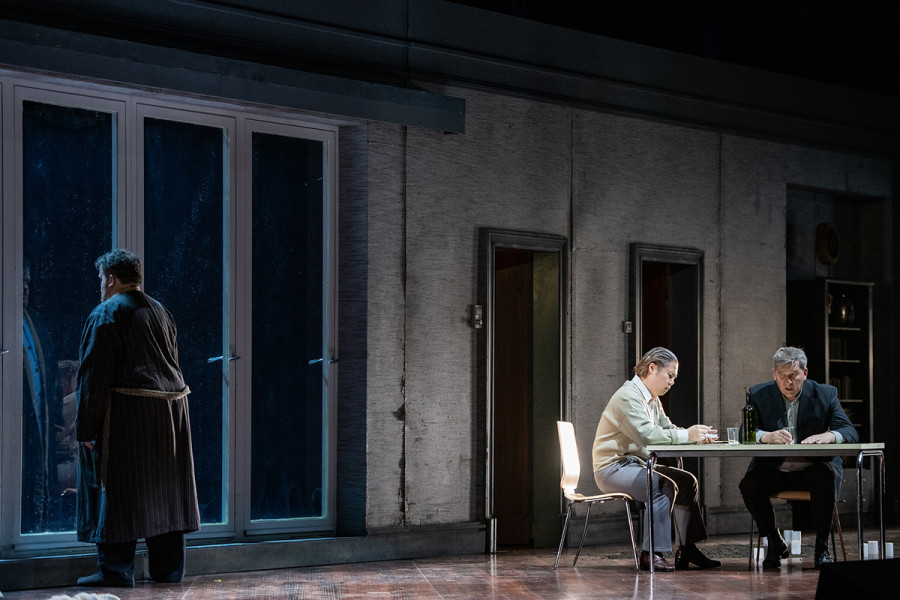 Tristan und Isolde
© Bettina Stöß
Tristan und Isolde
© Bettina Stöß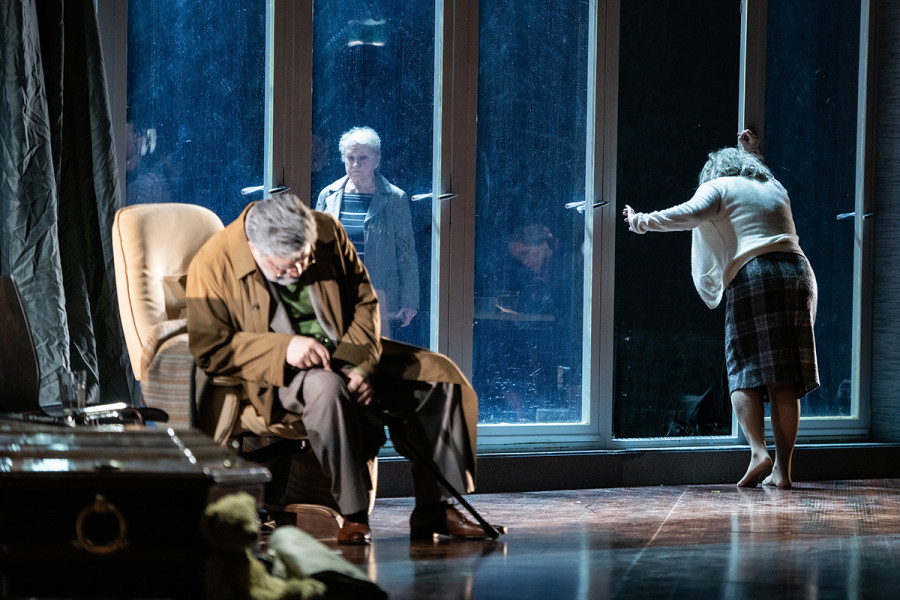 Tristan und Isolde
© Bettina Stöß
Tristan und Isolde
Richard Wagner (1813 – 1883)
Information on the piece
Eine Handlung in drei Aufzügen
Uraufführung am 10. Juni 1865 in München
Premiere an der Deutschen Oper Berlin am 13. März 2011
5 hrs / 2 intervals
In deutscher Sprache mit deutschen und englischen Übertiteln
Einführung: 45 Minuten vor Vorstellungsbeginn im Rang-Foyer rechts
empfohlen ab 16 Jahren
About the performance
About the work
Betrayal, lost honour, crime and atonement, passionate love, a yearning for death and forgetting… The tale of Tristan and Isolde grew from a Celtic legend into today's work of mythical stature. It inspired Richard Wagner to his "opus metaphysicum" [Friedrich Nietzsche].

TRISTAN AND ISOLDE, with its decidedly romantic score, is considered a harbinger of modernism. The chord that introduces the opera – the famous "Tristan Chord", one of the most hotly discussed items in the history of music – threw musicologists into disarray, challenging accepted ideas of tonality and harmony. Equally explosive is the love between Tristan and Isolde, who defy pressure to comply with conventions and moral codes.

Tristan, the "man of sorrow" who is ever mindful that his mother died giving birth to him, is in love with Isolde and yet determined to deliver her, as agreed, to his king, thereby breaking not one but two pledges. Isolde, too, is not blameless in this forbidden love affair, having in an earlier period spared the life of Tristan – who had stayed her hand with a look - instead of killing the murderer of Morold, her would-be bridegroom. She is increasingly estranged from her familiar domesticity, and, flouting all social norms, the couple inexorably approach their longed-for end – their own erasure?


About the production
TRISTAN AND ISOLDE continues to fascinate and disturb to this day. It has occupied philosophers, psychologists, writers, composers and musicologists. Briton Graham Vick, one of the most innovative stagers of opera in recent years, who worked and appeared at opera houses and festivals around the world and steered the fortunes of the Glyndebourne festival over many years, brought a solemnity to his rendering of the lovers' story, rejecting over-dramatization. He placed his protagonists in a drawing room that, to the casual observer, appears unremarkable but whose slightly worn elegance is speckled with details alluding to the archaic foundations beneath. With unsparing precision he charts the development of the love affair, showing us the effect it has on the couple over the years. And Tristan's perplexing utterance from his monologue in the final act – "That awful potion, which taught me torment… I myself did mix and stir it!" – lies at the core of Vick's slant on the material.

Derived from a literary myth, TRISTAN AND ISOLDE has itself acquired the characteristics of a myth. One message of Graham Vick's production is that it is not given to us, as Wagner's listeners and onlookers, to be too smug in our enjoyment of the spectacle. The tale of this pair of lovers, albeit coming to us through the mists of time, is far too close for that kind of comfort.