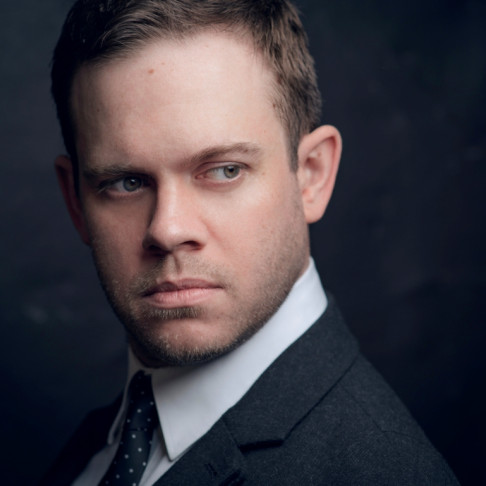 Andrew Harris
© Simon Pauly
Andrew Harris erwarb an Universitäten in den USA den Bachelor und Master of Music in Vocal Performance, sowie den Master of Music in Piano Performance. Von 2010 bis 2012 war er Mitglied im Young Artists Program des Chicago Opera Theater. 2012 startet er als Stipendiat an der Deutschen Oper Berlin, später wird er festes Ensemblemitglied.

Zu seinen Partien zählen u. a. Fafner in DAS RHEINGOLD und SIEGFRIED, Fasolt / DAS RHEINGOLD, Stephano Collona / RIENZI, Reinmar von Zweter / TANNHÄUSER, Titurel / PARSIFAL, Doktor / WOZZECK, Roger Mortimer / EDWARD II., Don Basilio / IL BARBIERE DI SIVIGLIA, Timur / TURANDOT, Masetto / DON GIOVANNI, Quince / A MIDSUMMER NIGHT'S DREAM, Luther und Crespel / LES CONTES D'HOFFMANN, Alessio / LA SONNAMBULA, Marcel / LES HUGUENOTS, Count Horn / UN BALLO IN MASCHERA, La Cuisiniére / DIE LIEBE ZU DEN DREI ORANGEN und Sparafucile / RIGOLETTO.

Gastengagements führten ihn an die Bayerische Staatsoper München, die Norwegische Oper Oslo, die Santa Fe Opera, nach Madrid und Palma (Mallorca) sowie zu den Festwochen für Alte Musik Innsbruck. Ferner sang er Fafner in einer halbszenischen Aufführung von DAS RHEINGOLD unter der Leitung von Vladimir Jurowski in Moskau und debütierte 2021 an der Mailänder Scala in den Livestreaming-Produktionen von SALOME, Weills "Mahagonny Songspiel" und "7 Todsünden" unter der Leitung von Riccardo Chailly. 2021 erfolgten mit Fasolt / DAS RHEINGOLD und Hunding / DIE WALKÜRE wichtige Rollendebüts im neuen RING an der Deutschen Oper Berlin, inszeniert von Stefan Herheim und dirigiert von Sir Donald Runnicles.

2022 beinhaltete seine Rückkehr an die Bayerische Staatsoper München in einer neuen Neuproduktion von Pendereckis DIE TEUFEL VON LOUDUN unter Vladimir Jurowski und Simon Stone sowie Vorstellungen von UN BALLO IN MASCHERA unter Daniele Rustioni. An der Chicago Lyric Opera war er in Missy Mazzolis Kammeroper PROVING UP unter der Leitung von Enrique Mazzola engagiert (coronabedingte Absage).

In der Spielzeit 22/23 ging er mit dem National Theater Mannheim beim Daegu International Opera Festival in Südkorea als Fafner im RHEINGOLD und SIEGFRIED unter dem Leading Team Alexander Soddy und Yona Kim auf Gastspielreise. Er sang erneut an der Bayerische Staatsoper München die Wiederaufnahme von Pendereckis DIE TEUFEL VON LOUDUN und an der MET war er mit einem Coververtrag als Commendatore / DON GIOVANNI verpflichtet. An der Deutschen Oper Berlin war er u. a. mit Sparafucile / RIGOLETTO und in Detlev Glanerts OCEANE zu hören.

Mit der Spielzeit 23/24 ist er an der Deutsche Oper Berlin als Gast in der Spielzeitpremiere von Puccinis IL TRITTICO zu erleben sowie als König in der Wiederaufnahme von AIDA und als Titurel im PARSIFAL. Erstmals wird er außerdem unter der Leitung von Kirill Petrenko mit den Berliner Philharmonikern in Baden-Baden und in der Philharmonie Berlin in Richard Strauss' ELEKTRA mitwirken.

2024 folgt auch sein Debüt beim Dallas Symphony Orchestra als Fafner im RING unter der Leitung von Fabio Luisi und er wird im Concertgebouw Amsterdam in einer konzertanten Aufführung von Unsuk Chins ALICE IN WONDERLAND unter der Leitung von Markus Stenz und dem Radio Filharmonisch Orkest zu hören sein. Im Sommer 24 reist er erneut in die USA, wo er mit Kurt Weills STREET SCENES und in Arthur Sullivans THE PIRATES OF PENZANCE in Denver zu Gast ist.
Schedule
Videos
Video – 02:47 min.
Giacomo Puccini: Il trittico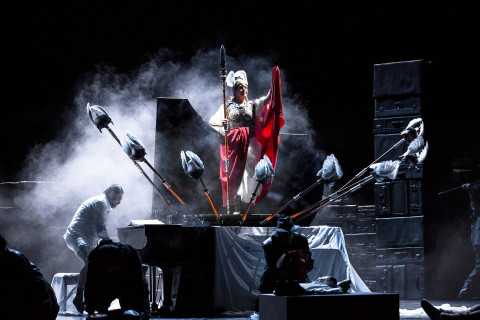 Video – 02:56 min.
Richard Wagner: Die Walküre
Video – 03:06 min.
Richard Wagner: Das Rheingold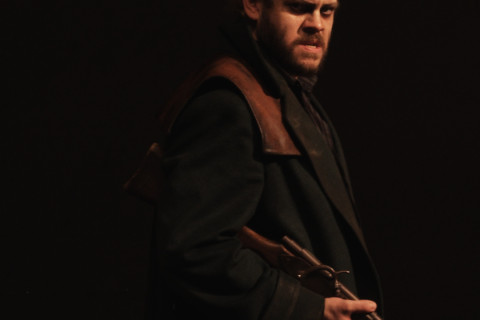 Video – 00:36 min.
Hunding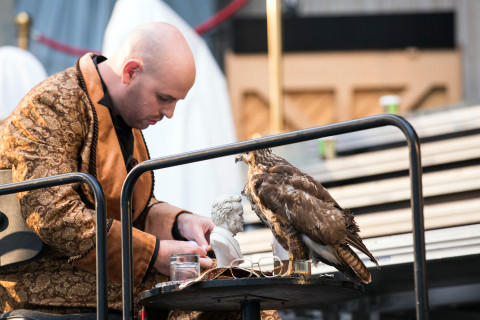 Video – 02:13 min.
Jonathan Dove / Richard Wagner: Das Rheingold auf dem Parkdeck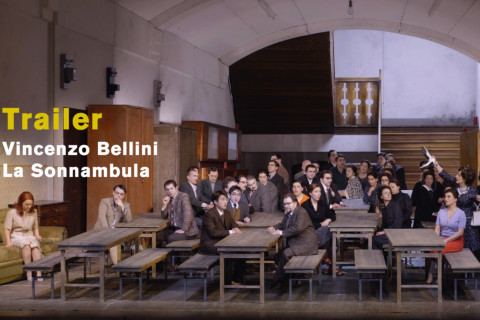 Video – 02:33 min.
Vincenzo Bellini: La Sonnambula
Video –
Giacomo Meyerbeer: Vasco da Gama