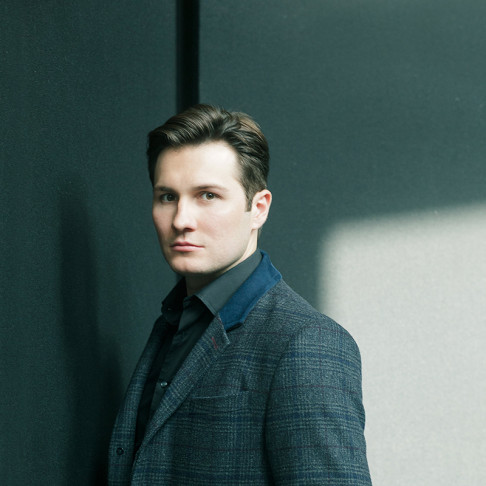 Samuel Dale Johnson
© Inna Kostukovsky
Der australische Bariton Samuel Dale Johnson war Teilnehmer am Jette Parker Young Artists Programme am Royal Opera House Covent Garden im September 2014, wo er die Partie des Dormont / LA SCALA DI SETA in der Meet the Young Artists Week sang und sein Debüt am Royal Opera House als Silvano / EIN MASKENBALL gab, gefolgt von Kaiserlicher Kommissar / MADAMA BUTTERFLY, Baron Duphol / LA TRAVIATA, Leuthold / GUILLAUME TELL und als Solist im Rahmen der Royal Opera's Gala an der Seite von Bryn Terfel, Sonya Yoncheva, Toby Spence und Eva-Maria Westbroek. In der Saison 2015/2016 interpretierte er Perückenmacher / ARIADNE AUF NAXOS, Morales / CARMEN, Zalzal / L'ÉTOILE und Thésée / OEDIPE und gab sein Debüt mit dem London Symphony Orchestra in Thomas Adès' "Brahms" unter der musikalischen Leitung des Komponisten. Als Graf Almaviva / DIE HOCHZEIT DES FIGARO gab er sein Debüt an der Scottish Opera. In der Saison 2016/2017 war er als Stipendiat des Förderkreises der Deutschen Oper Berlin Mitglied im Ensemble der Deutschen Oper Berlin. Nach einer Saison Vorstellungspause kehrte der australische Bariton an dieses Haus zurück, und gab Rollenporträts wie Escamillo, Don Giovanni oder Figaro / DER BARBIER VON SEVILLA. Für die laufende Saison sind seine Debüts als Amfortas in PARSIFAL und als Don Alvaro in IL VIAGGIO A REIMS geplant.

Noch während seiner Studienzeit in Australien interpretierte der junge Künstler Partien wie Graf Almaviva / DIE HOCHZEIT DES FIGARO, die Titelpartie in GIANNI SCHICCHI, Pandolfe / CENDRILLON, die Titelpartie in SAUL, Styx / ORPHEUS IN DER UNTERWELT, Taddeo und Silvio / DER BAJAZZO, Peter Quince / A MIDSUMMER NIGHT'S DREAM sowie Peter Besenbinder / HÄNSEL UND GRETEL. Darüber hinaus sang er Nick Shadow / THE RAKE'S PROGRESS im Rahmen des Brisbane Festivals und folgte Einladungen des Queensland Symphony Orchestras zum Queensland Performing Arts Centre und zu einem Puccini-Gala-Konzert zusammen mit Simon O'Neill.

Samuel Dale Johnson studierte an der Queensland Conservatorium Griffith University, wo er im Rahmen des Dame Nellie Melba Opera Trust mit dem RJ Hamer Opera Scholarship gefördert wurde. 2013 gewann er den Ersten Preis des German Opera Award der Australian Opera Foundation sowie den Dr Francesco Castellano Operatic Italian Award. Für seine intensiven Rollenporträts in SAUL und GIANNI SCHICCHI wurde er mit dem Mostyn Hanger Award geehrt.
Schedule
Videos
Video – 06:46 min.
Lieblingsstücke ... mit Samuel Dale Johnson
Video – 06:56 min.
Lieblingsstücke ... mit Samuel Dale Johnson
Video – 06:08 min.
Weihnachtslieder-Studio: White Christmas
Video – 03:04 min.
Giacomo Puccini: Tosca [2018]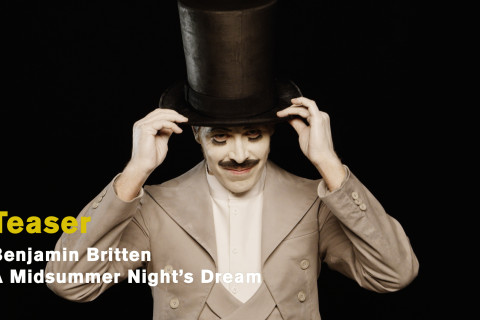 Video – 01:59 min.
A Midsummer Night's Dream ... Kurz erklärt
Video – 01:59 min.
A Midsummer Night's Dream ... A short introduction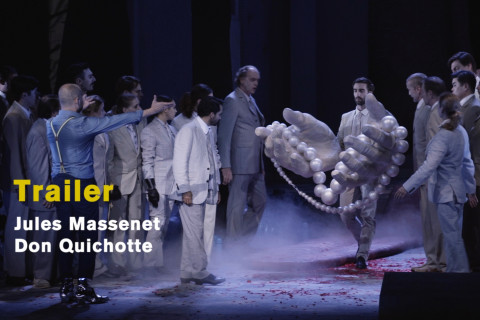 Video – 02:05 min.
Jules Massenet: Don Quichotte
Video – 02:09 min.
Benjamin Britten: Death in Venice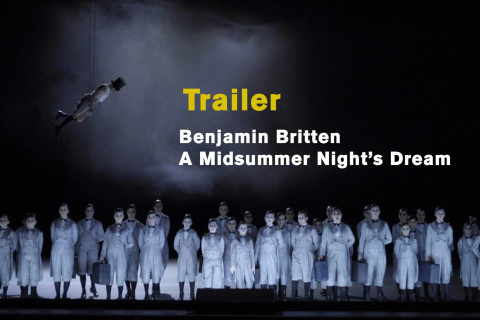 Video – 02:17 min.
Benjamin Britten: A Midsummer Night's Dream