Clay Hilley
© Suzanne Vinnik / etudearts.com/
Dem amerikanische Heldentenor Clay Hilley steht eine herausragende internationale Karriere in den anspruchsvollsten Rollen des Opernrepertoires bevor: Von Bacchus bis Siegfried und von Canio bis Samson wurde der aus Georgia stammende Sänger von der New York Times für sein "stimmliches Gewicht, seinen klaren Klang und seine Kraft" gelobt.

Sein Repertoire und seine Bühnenerfahrung sammelte er zunächst als Cover an den führenden internationalen Opernhäusern Nordamerikas: So gehörten dort zu seinen Engagements PARSIFAL mit Yannick Nézet-Séguin an der Metropolitan Opera, DER RING DES NIBELUNGEN mit Donald Runnicles und TURANDOT unter der Leitung von Nicola Luisotti an der San Francisco Opera, SIEGFRIED an der Canadian Opera Company unter Johannes Debus und SAMSON ET DALILA unter der Leitung von Emmanuel Villaume an der Dallas Opera.

In der Spielzeit 2020/21 wurde Clay Hilley als Walther von Stolzing in DIE MEISTERSINGER VON NÜRNBERG mit dem Orchestra dell'Accademia Nazionale di Santa Cecilia unter der Leitung von Sir Antonio Pappano, in der Titelrolle von SIEGFRIED am Nationaltheater Mannheim, in FIDELIO an der Staatsoper Prag und der Washington National Opera, in AIDA an der Pittsburgh Opera, in der Titelrolle von DER ZWERG an der San Francisco Opera und in der Rolle des Phoebus in Schmidts NOTRE-DAME am Theater St. Gallen engagiert. Konzertauftritte umfassen Mahlers "Das Lied von der Erde" mit dem Orchestra dell'Accademia Nazionale di Santa Cecilia unter der Leitung von Sir Antonio Pappano und den zweiten Akt von TRISTAN UND ISOLDE mit Edward Gardner als Leiter des Orchesters der Norwegischen Nationaloper.

Die Saison 2019/20 führte Clay Hilley an die Lyric Opera of Chicago als Father Grenville / DEAD MAN WALKING und als Siegfried / SIEGFRIED und GÖTTERDÄMMERUNG, an die Metropolitan Opera als Tambourmajor in William Kentridges Neuinszenierung von WOZZECK, an das Nationaltheater Mannheim in der Titelpartie von SIEGFRIED, an das Bard Music Festival, wo er die Partie des Paul in einer halbszenischen Aufführung von DIE TOTE STADT sang, und an die Opera Roanoke als Canio / PAGLIACCI.

In den letzten Spielzeiten sang Clay Hilley die Titelpartien in Dvoráks DIMITRIJ im Rahmen des Bard Music Festival sowie von Mozarts IDOMENEO am Salzburger Landestheater und am Theater Würzburg, Radames / AIDA an der Opera Southwest und der Baltimore Concert Opera, Canio / PAGLIACCI an der Virginia Opera und Erik / DER FLIEGENDE HOLLÄNDER an der Austin Lyric Opera.

Zu seinen Konzerterfahrungen zählen Aufführungen von Beethovens FIDELIO mit Robert Spano und dem Atlanta Symphony Orchestra, Mahlers 8. Sinfonie mit Marin Alsop und dem Chicago Symphony Orchestra beim Ravinia Festival, mit John DeMain und dem Madison Symphony Orchestra und mit Leon Botstein und dem American Symphony Orchestra sowie "Das Lied von der Erde" mit dem Apollo Orchestra of Washington. Als Strauss-Tenor von Weltrang sang er die Partie des Menelaus in DIE ÄGYPTISCHE HELENA mit Gil Rose und der Odyssey Opera sowie die Partie des Gundelfingen in FEUERSNOT mit Leon Botstein und dem American Symphony Orchestra in der Carnegie Hall.

Die Wagner Society of New York präsentierte Clay Hilley in einem Recital mit einem Programm von Mahler, Janácek, Mozart, Dvorák und Wagner, nachdem die Gesellschaft den Tenor 2015 mit ihrem Top-Preis, dem Robert Lauch Award, ausgezeichnet hatte. Er erhielt seinen Bachelor of Music in Musikpädagogik an der University of Georgia, einen Master of Music in Vocal Performance von der Georgia State University, ein Professional Studies Certificate von der Manhattan School of Music und ein Performer's Certificate vom Opera Institute der Boston University.
Schedule
Videos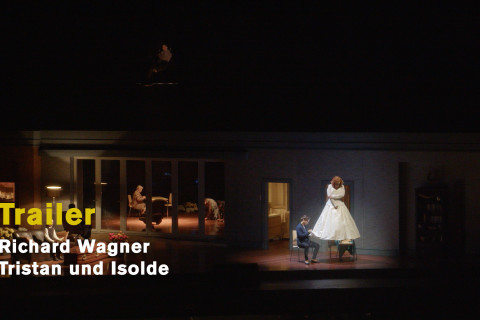 Video – 03:08 min.
Richard Wagner: Tristan und Isolde (2022)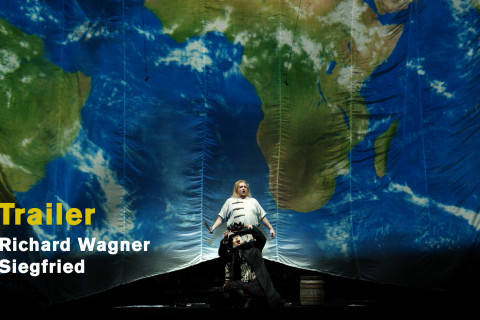 Video – 02:30 min.
Richard Wagner: Siegfried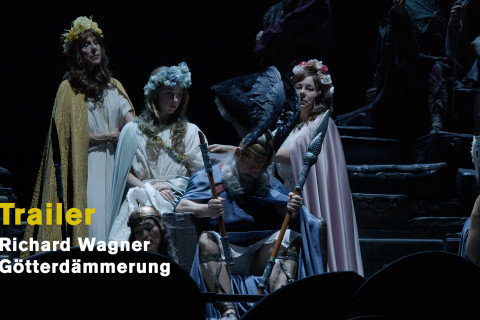 Video – 02:59 min.
Richard Wagner: Götterdämmerung