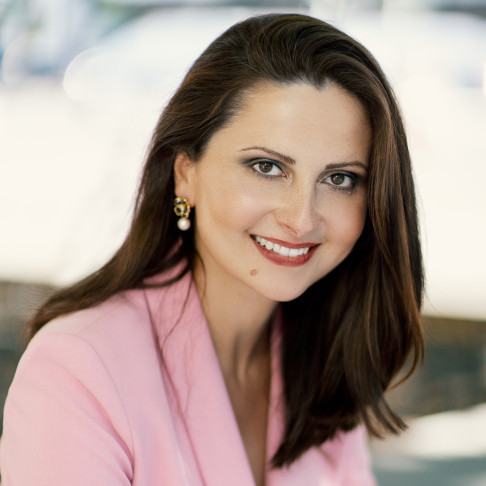 Elena Tsallagova
© Alex Fritsch
Die lyrische Koloratursopranistin Elena Tsallagova studierte am Sankt Petersburger Konservatorium wo sie den ersten Preis beim Rachmaninov-Gesangswettbewerb gewann. In Frankreich setzte sie ihre Ausbildung bei Ileana Cotrubaș fort und wurde in das Opernstudio Atelier Lyrique der Pariser Opéra aufgenommen. 2008 war sie an der Opéra in der Titelpartie in DAS SCHLAUE FÜCHSLEIN zu hören.

Gastengagements führten Elena Tsallagova an die bedeutendsten Opernhäuser der Welt, darunter die Bayerische Staatsoper München, die Berliner Staatsoper, die Opéra national du Rhin, das Teatro Real in Madrid, die Opera Vlaanderen, die Lyric Opera in Chicago, De Nationale Opera in Amsterdam und die Canadian Opera Company. Zudem war sie bei den Festspielen von Salzburg, Bregenz und Glyndebourne sowie beim Rossini Opera Festival in Pesaro zu hören.

Eine langjährige Zusammenarbeit verbindet sie mit der Deutschen Oper Berlin, wo sie Partien wie Micaëla (CARMEN), Adina (L'ELISIR D'AMORE), Gilda (RIGOLETTO), Pamina (DIE ZAUBERFLÖTE), Corinna (IL VIAGGIO A REIMS), Mimi (LA BOHÈME) und Liù (TURANDOT) sang. Darüber hinaus war sie als Violetta (LA TRAVIATA) an der Staatsoper Stuttgart und in einer szenischen Produktion von Mozarts Bearbeitung von Händels DER MESSIAS bei der Salzburger Mozartwoche, am Théâtre des Champs-Élysées und am Grand Théâtre de Genève zu hören.

In jüngerer Vergangenheit sang sie Fiorilla (IL TURCO IN ITALIA) in Glyndebourne, in einer von Romeo Castellucci inszenierten Produktion von Mozarts REQUIEM im Palau de les Arts Reina Sofía in Valencia und in Barrie Koskys Neuproduktion von DAS SCHLAUE FÜCHSLEIN in München. Mit derselben Partie ging sie mit dem City of Birmingham Symphony Orchestra auf Tournee.

2021 wurde sie für einen Opus Classic Award als "Beste Sängerin des Jahres" nominiert. Zuvor gab es bereits eine Grammy-Nominierung für die Rolle der Infantin in Alexander von Zemlinskys DER ZWERG an der Deutschen Oper Berlin.

Engagements in der Saison 2021/2022 haben Elena zu drei bedeutenden Sommerfestivals geführt: Bei den Salzburger Festspielen gab sie La Vierge in Honeggers JEANNE D'ARC, beim Münchener Opernfestival der Bayerischen Staatsoper war sie in der Partie des Schlauen Füchsleins sowie bei den BBC Proms in London mit "Ein deutsches Requiem" von Johannes Brahms zu hören.

2022 gab sie an der Staatsoper Stuttgart ihr Rollendebüt als Alcina. Die aktuelle Saison 2022/2023 hat Elena erfolgreich als Prinzessin Eudoxie in Jacques Fromental Halévys LA JUIVE des Grand Theatre de Génève mit Dirigent Mark Minkowski eingeläutet.

Zukünftige Engagements führen sie u.  a. als Fiorilla (IL TURCO IN ITALIA) nach Hamburg sowie als Gilda (RIGOLETTO) und Zdenka (ARABELLA) wieder an die Deutsche Oper Berlin.
Schedule
Videos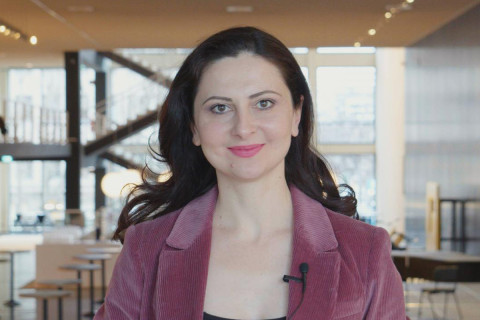 Video – 01:40 min.
100 Sekunden mit: Elena Tsallagova
Video – 02:09 min.
Gioacchino Rossini: Il viaggio a Reims
Video – 07:21 min.
"Arpa gentil, che fida" (Il viaggio a Reims)
Video – 02:32 min.
Richard Strauss: Arabella
Video – 20:48 min.
Die Zauberflöte, kommentiert von Lars Gebhardt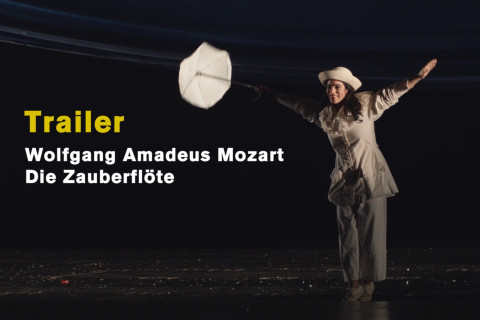 Video – 02:15 min.
Wolfgang Amadeus Mozart: Die Zauberflöte (2019)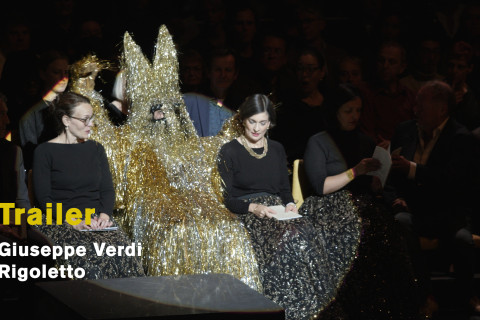 Video – 02:37 min.
Giuseppe Verdi: Rigoletto (2022)
Video – 01:49 min.
Der Zwerg: Publikumsstimmen zur Premiere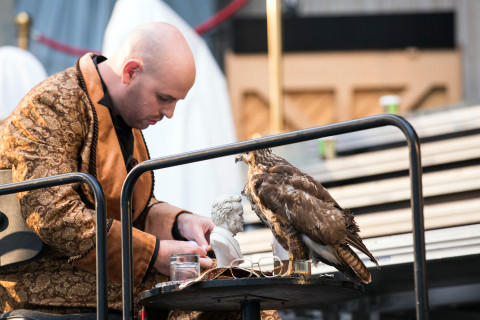 Video – 02:13 min.
Jonathan Dove / Richard Wagner: Das Rheingold auf dem Parkdeck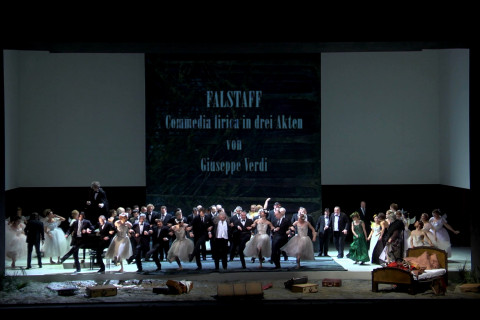 Video –
Falstaff – The Making-Of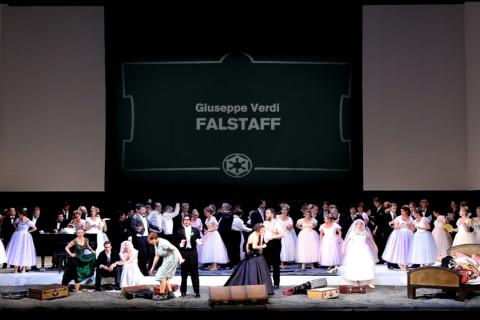 Video –
Giuseppe Verdi: Falstaff
Video – 02:19 min.
Giacomo Meyerbeer: Le Prophète
Video – 35:40 min.
Der Zwerg, kommentiert von Sebastian Hanusa