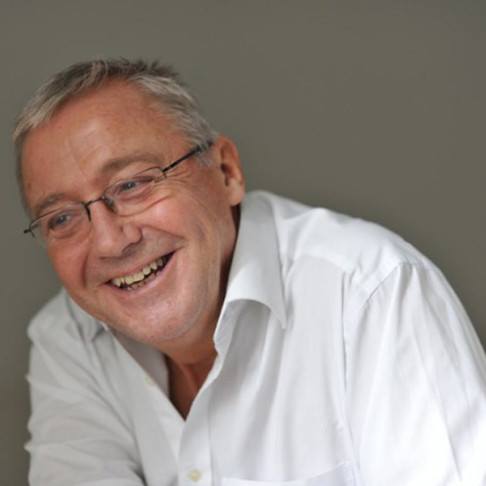 Sir Graham Vick
© Foto Hugo Glendinning
Sir Graham Vick war einer der erfahrensten Regisseure Großbritanniens, dabei immer noch radikal und provokant. Er wurde in Liverpool geboren und studierte an der Königlichen Musikakademie in Manchester. Mit 24 Jahren inszenierte er bereits an der Scottish Opera, deren Künstlerischer Leiter er 1984 wurde. 1987 gründete er die unabhängige Produktionsfirma Birmingham Opera Company, die er bis heute leitet, und die sich der Entwicklung innovativer Opernprojekte an ungewöhnlichen Orten und der Erschließung neuer Publikumsschichten verschrieben hat. Neben seinem sozialen und ästhetischen Engagement für die Oper der Zukunft inszeniert Graham Vick an den international angesehensten Häusern u. a. an der Scala, der Met, dem Kirov Theater, an der Oper in San Francisco und am Teatro del Maggio Musicale Fiorentino. Von 1994 bis 2000 war er Intendant des Glyndebourne Festivals (u. a. PELLÉAS UND MÉLISANDE, DON GIOVANNI, PIQUE DAME). Im deutschsprachigen Raum waren Regiearbeiten von ihm eher selten zu sehen: 2001 DIE TROJANER an der Bayerischen Staatsoper sowie 2005 DIE ZAUBERFLÖTE bei den Salzburger Festspielen.

Zu seinen letzten Arbeiten zählten CHOWANSCHTSCHINA und Tippetts THE ICE BREAK in Birmingham, L'INGANNO FELICE in Pesaro, LE ROI ARTHUS in Paris, DAS MÄDCHEN AUS DEM GOLDENEN WESTEN in Mailand, SIEGFRIED und GÖTTERDÄMMERUNG in Palermo, IDOMENEO an der GöteborgsOperan, AUFSTIEG UND FALL DER STADT MAHAGONNY in Rom und Kopenhagen sowie MORGEN UND ABEND in London und an der Deutschen Oper Berlin. Hier inszenierte er außerdem bereits OTELLO (1991), TRISTAN UND ISOLDE (2011) und kehrte 2017 für die Neuproduktion DEATH IN VENICE zurück. Im Mai 2020 sollte die Neuproduktion von Tschaikowskijs PIQUE DAME folgen, die jedoch Pandemie-bedingt verschoben werden musste. Graham Vick wird die Proben nicht mehr leiten können: Am 17. Juli 2021 verstarb er im Alter von nur 67 Jahren an den Folgen einer Covid-19-Infektion.

Er erhielt zahlreiche Auszeichnungen, darunter 2009 den "Commander of the British Empire" und unterrichtete an der Oxford University.
Schedule
In performances like
Videos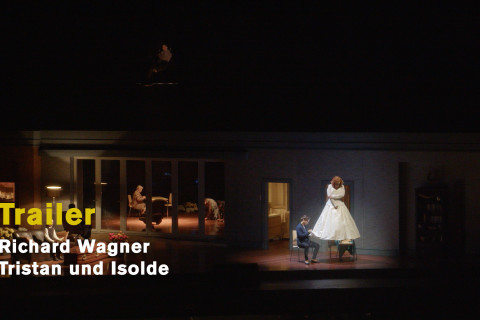 Video – 03:08 min.
Richard Wagner: Tristan und Isolde (2022)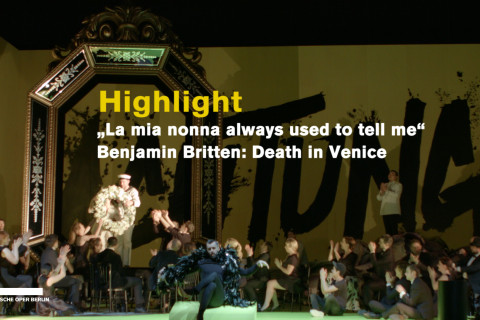 Video – 05:09 min.
"La mia nonna always used to tell me" (Death in Venice)
Video – 02:27 min.
Richard Wagner: Tristan und Isolde
Video – 04:48 min.
Morgen und Abend – The Making-Of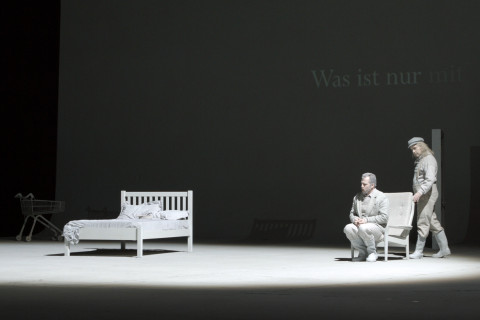 Video – 02:02 min.
Georg Friedrich Haas: Morgen und Abend
Video – 04:11 min.
Death in Venice – The Making-Of
Video – 02:09 min.
Benjamin Britten: Death in Venice