Kieran Carrel
© Agentur
Der deutsch-britische Tenor Kieran Carrel gehörte von 2019/20 bis zum Ende der Saison 2021/22 dem Ensemble der Oper Bonn an, wo er Rollen wie Jacquino / FIDELIO, Beppe / PAGLIACCI, Lymphea / LA CALISTO, Don Ottavio / DON GIOVANNI und Alfred in DIE FLEDERMAUS sang. Mit der Saison 2022/23 wechselte an die Deutschen Oper Berlin. Hier gibt er sein Rollendebüt als Tamino / DIE ZAUBERFLÖTE und singt u. a. Rodriguez / DON QUICHOTTE und die Arien in einer neuen Inszenierung von Johann Sebastian Bachs MATTHÄUS PASSION.

Im Konzertbereich sang Kieran Carrel kürzlich den Evangelisten in Bachs "Johannes-Passion" unter Kristian Bezuidenhout mit The English Concert, sowie eine Hugo Wolf Gala in der Wigmore Hall mit Christoph Prégardien und James Baillieu; weitere Konzerte umfassen u. a. Bachs "Weihnachts-Oratorium" mit Il Gardellino und Bart van Reyn, eine Europa Tournee der "Matthäus Passion" mit dem Orchestra of the Eighteenth Century und Daniel Reuss, sowie eine Aufnahme von Wolfs "Italienischem Liederbuch" in Seoul, Korea mit Ensemble Opus unter Ralf Gothoni.

Kieran Carrel war in der Saison 2021/22 mehrfach in der Londoner Wigmore Hall zu hören; u. a. mit Haydns "Canzonetten", begleitet von Sir András Schiff. Im Oktober 2022 gab er sein Solo-Liederabend Debüt und kehrt später für ein Konzert mit dem Nash Ensemble erneut in die Wigmore Hall zurück. Als viel gefragter Liedsänger arbeitet Kieran Carrel regelmäßig mit Künstlern wie Christopher Glynn, Ulrich Eisenlohr, Roger Vignoles, Graham Johnson und Hartmut Höll zusammen.

Im Januar 2020 debütierte er als Teil von Thomas Hampsons Schubert-Woche im Pierre-Boulez-Saal in Berlin mit Hartmut Höll. Seit dem arbeitet er regelmäßig mit Hartmut Höll zusammen, zuletzt mit Schubert "Schöne Müllerin". Im Konzertbereich sang Kieran Carrel als Solist u. a. mit dem Antwerp Symphony Orchestra, l'arte del mondo, Concerto Royal Köln, den Bochumer Symphonikern und dem Beethoven Orchester Bonn zusammen. Sein Repertoire reicht von Monteverdis Vespern, Händels "Messias", Mendelssohns "Paulus und Elias", Beethovens 9. Sinfonie, Schumanns "Das Paradies und die Peri" bis Stravinskys "Cantata" und Aarvo Pärts "Passio". Seine Aufnahme von Carl Philipp Emanuel Bachs "Die Auferstehung und Himmelfahrt Jesu" mit Il Gardellino erscheint im Frühjahr 2022 erstmals als CD. Ebenso eine Aufnahme diverser Brahms-Lieder mit Ulrich Eisenlohr, als Teil der Brahms Gesamtaufnahme des Labels NAXOS.

Kieran Carrel studierte bei Christoph Prégardien bevor er 2019 sein Studium an der Royal Academy of Music, London unter Neil Mackie abschloss. Er ist zweiter Preisträger des Bundeswettbewerb Gesang Berlin 2020, sowie Preisträger der Wigmore Hall International Song Competition und zusammen mit seinem Duo Partner Richard Gowers wurde er mit dem Leeds Lieder Schubert Prize ausgezeichnet.
Schedule
Videos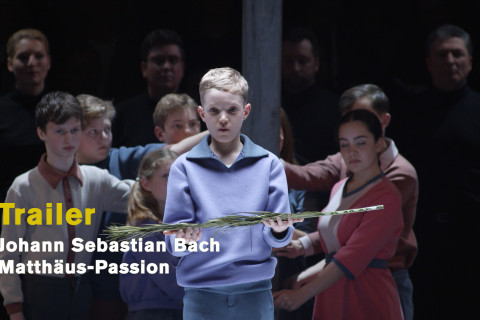 Video – 02:19 min.
Johann Sebastian Bach: Matthäus-Passion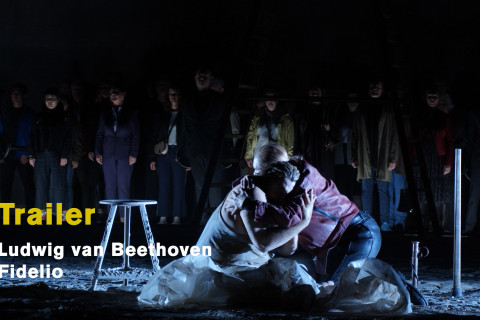 Video – 02:38 min.
Ludwig van Beethoven: Fidelio