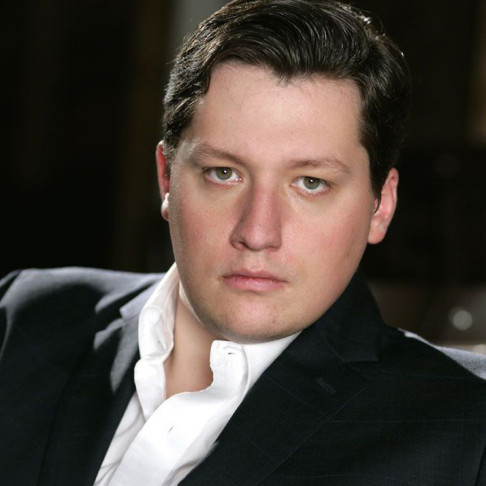 Robert Watson
© Agentur
Der amerikanische Tenor Robert Watson, geboren in Kansas City, gab sein Bühnendebüt als Brabantischer Edler in LOHENGRIN an der San Francisco Opera. In der folgenden Spielzeit kehrte er an die San Francisco Opera zurück, wo er Henry Cox in der Uraufführung von Pickers DOLORES CLAIBORNE sang. Als Filene-Young-Artist ging er an die Wolf Trap Opera, wo er Pinkerton / MADAMA BUTTERFLY zusammen mit dem National Symphony Orchestra, Begearss in Coriglianos THE GHOSTS OF VERSAILLES, die Titelpartie in Milhauds LE PAUVRE MATELOT sowie Remendado / CARMEN interpretierte. Solistisch wirkte er in Beethovens 9. Sinfonie zusammen mit dem Philadelphia Orchestra mit und gab einen Liederabend im Rahmen der Phillips Collection. Watson war Stipendiat des Palm Beach Opera Young Artist Programs, wo er u. a. als Nissen in Moores ENEMIES, A LOVE STORY sang, sowie Remendado / CARMEN und Brighella / ARIADNE AUF NAXOS. Es folgte ein Stipendium beim Merola Opera Program der San Francisco Opera. So sang er The Male Chorus / DIE SCHÄNDUNG DER LUCRETIA, Spoletta / TOSCA sowie Nika Magadoff in Menottis THE CONSUL.

Mit der Saison 2016/2017 wechselte er als Stipendiat des Förderkreises der Deutschen Oper Berlin an die Bismarckstraße, und gehört seit der Saison 2018/2019 zum regulären Ensemble dieses Hauses. Er interpretiert hier u. a. Geharnischter / DIE ZAUBERFLÖTE, Bois-Rosé / DIE HUGENOTTEN, Grigorij Otrepjew / BORIS GODUNOW sowie Ismaele / NABUCCO, Erik / DER FLIEGENDE HOLLÄNDER, Cavaradossi / TOSCA, Hoffmann / LES CONTES D'HOFFMANN, Don José / CARMEN, Alfred / DIE FLEDERMAUS sowie den Tenorpart in Verdis MESSA DA REQUIEM.

Robert Watson gewann zahlreiche Wettbewerbe, darunter den Campbell/Santeramo-Award des Opera Index Competition 2015, den dritten Preis beim Gerda Lissner Competition 2016 sowie den zweiten Preis beim Irene Dalis Award 2014. Zweimal war er Richard F. Gold-Stipendiat der Shoshana Foundation, darüber hinaus war er Catherine Filene Shouse Education-Stipendiat und zweimaliger Finalist der Metropolitan Opera National Council Auditions. Er studierte am San Francisco Conservatory und an der Oklahoma City University.
Schedule
Videos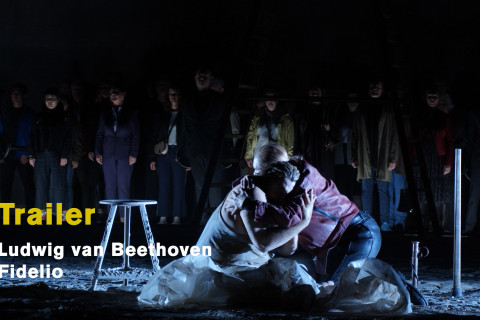 Video – 02:38 min.
Ludwig van Beethoven: Fidelio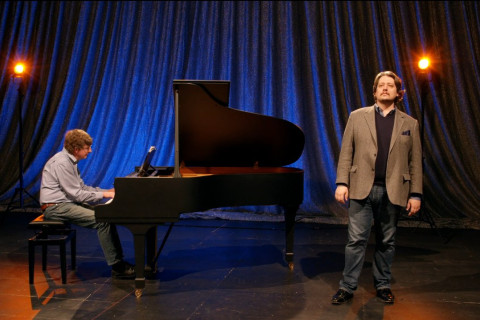 Video – 05:54 min.
Lieblingsstücke ... mit Robert Watson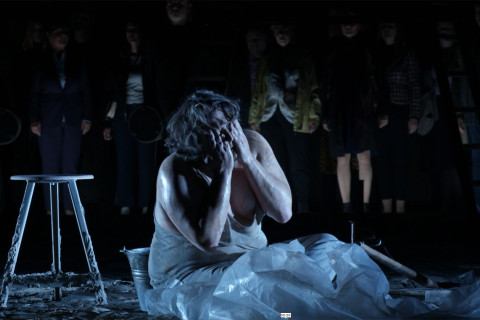 Video – 00:36 min.
Fidelio – Ein Teaser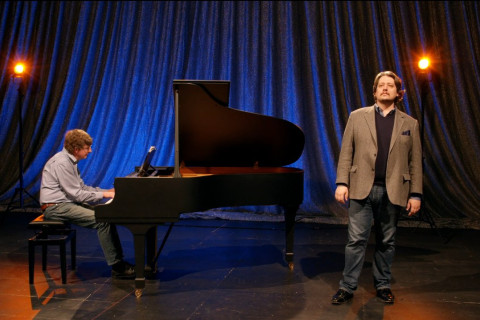 Video – 05:01 min.
Lieblingsstücke ... mit Robert Watson