Thomas Blondelle
© Foto Simon Pauly
Thomas Blondelle, 1982 in Brügge / Belgien geboren, begann im Alter von 14 Jahren mit seiner Gesangsausbildung am Konservatorium seiner Heimatstadt und studierte hier später auch Klavier, Musikwissenschaft, Komposition und Kammermusik. Er ist Preisträger: Erster Preis des "Axion Classics" Wettbewerbes 2001, 2. Preis beim Gesangswettbewerb "Prix Jâcques Dôme" in Verviers 2002, Preis für "young promising singer" bei der Viñas Competition in Barcelona 2005, 2. Preis beim "Concours Reine Eilisabeth" 2011, Palazetto Bru Preis beim Belvedere Wettbewerb 2012.

Nach seinem ersten Festengagement am Staatstheater Braunschweig (2006 bis 2009) ist der Tenor seit 2009 Ensemblemitglied der Deutschen Oper Berlin und sang hier Partien wie Tamino / DIE ZAUBERFLÖTE, Merkur / DIE LIEBE DER DANAE, Chevalier / DIALOGUES DES CARMÉLITES, Cassio / OTELLO, Macduff / MACBETH, Ismaele / NABUCCO, Walther / TANNHÄUSER, Prince / L'AMOUR DES TROIS ORANGES, Bob Boles / PETER GRIMES, Herodes / SALOME, Don Ottavio / DON GIOVANNI, Pelléas / PELLÉAS ET MELISANDE, Eisenstein / DIE FLEDERMAUS, Hexe / HÄNSEL UND GRETEL, Erik / DER FLIEGENDE HOLLÄNDER, Parsifal / PARSIFAL, Loge / DAS RHEINGOLD und David / DIE MEISTERSINGER VON NÜRNBERG.

Gastengagements führten ihn an die Bayerische Staatsoper, die Volksoper Wien, die Oper Frankfurt, die Semperoper Dresden, zum Schleswig Holstein Musikfestival, dem Saito Kinen Festival Japan sowie zu dem New York Philharmonic Orchestra, an die Nederlandse Opera Amsterdam, an das Théatre Royal de la Monnaie, die Opéra National du Rhin Strasbourg, zum BBC Scottish Symphony Orchestra, den BBC Proms und dem Edinburgh International Festival, der Cincinnati Opera und an die Staatsoper Stuttgart.

Thomas Blondelle widmet sich intensiv dem Konzertgesang. Sein Repertoire umfasst die großen Oratorien von Bach (Johannes Passion, Matthäuspassion, Weihnachtsoratorium), Haendel (Messiah, Judas Maccabeus), Haydn (Die Schöpfung), Mozart (Requiem, Messen), Bruckner (Te Deum, f-moll-Messe), Donizetti (Requiem), Mendelssohn (Paulus, Elias), Schubert (Messen) und Franck (Les Béatitudes) aber auch Werke von Strawinsky (Lamentationes), Martin (Golgotha) und zeitgenössischen Komponisten.

Thomas Blondelle arbeitete bisher mit Dirigenten wie Sir Simon Rattle, Marc Albrecht, Marco Armiliato, Maurizio Barbacini, Paolo Carignani, Alexander Joel, Michail Jurowski, Jiri Kout, Sigiswald Kuijken, Kent Nagano, Carlo Rizzi, Sir Donald Runnicles, Ulf Schirmer, Michael Schønwandt, Steven Sloane, Kazuki Yamada, Lothar Zagrosek und Alan Gilbert.

Sein Liedrepertoire ist umfangreich und beinhaltet neben den klassischen deutschen Liedzyklen auch ein Lied-Programm "Banalités", dass er in Belgien, Frankreich, Deutschland, Japan und Luxemburg aufführte und 2012 für das Fuga Libera Label (Outhere Music) auf CD aufnahm. 2007 veröffentlichte er für das CD-Label "Alliuris" Italienische Kunstlieder von Rossini, Verdi und Tosti. 2011/2012 gab er sein erstes Solo-Rezital in Tokyo und war am Théâtre de Châtelet in Paris zu Gast für einen Liederabend. 2013 folgte seine zweite Lied-CD mit Repertoire von Schubert, Schumann, Wagner und Mahler.

Neben seinen Sänger-Verpflichtungen komponiert Thomas Blondelle. Seine Lieder wurden wiederholt mit dem Ersten Preis des "Aquarius Wettbewerb" für junge Komponisten ausgezeichnet. Er schrieb ein Musical SARAH (2005 uraufgeführt) sowie ein großes Oratorium "Requiem" (2006). Auch als Regisseur und Librettist ist Thomas Blondelle kreativ.
Schedule
Der Ring des Nibelungen – Das Rheingold
Intermezzo
Videos
Video – 26:00 min.
Duett #6 ... Mit Thomas Blondelle
Video – 03:06 min.
Richard Wagner: Das Rheingold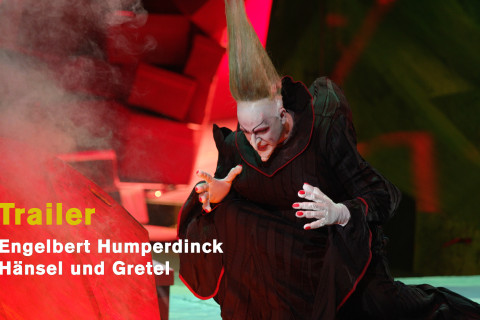 Video – 02:36 min.
Engelbert Humperdinck: Hänsel und Gretel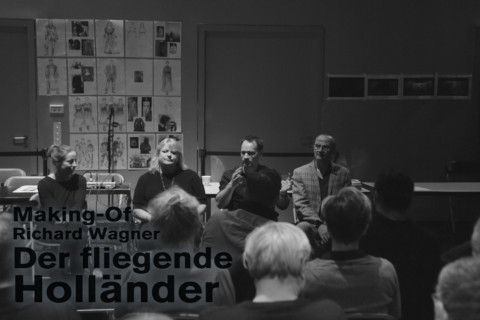 Video – 05:26 min.
Der fliegende Holländer – The Making-Of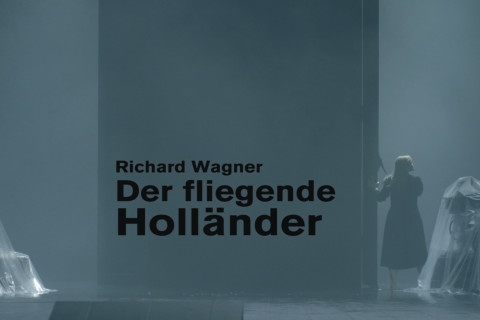 Video – 02:03 min.
Richard Wagner: Der fliegende Holländer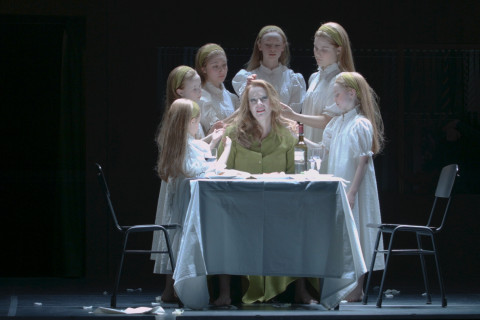 Video – 02:06 min.
Richard Strauss: Salome
Video – 04:34 min.
Salome – The Making-Of
Video – 02:26 min.
Johann Strauß: Die Fledermaus
Video – 06:02 min.
"Vous l'avez dit, grand-père? …" (L'Invisible)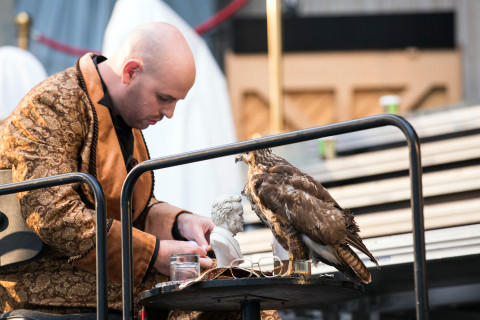 Video – 02:13 min.
Jonathan Dove / Richard Wagner: Das Rheingold auf dem Parkdeck
Video – 02:05 min.
nach Wolfgang Amadeus Mozart: Das Märchen von der Zauberflöte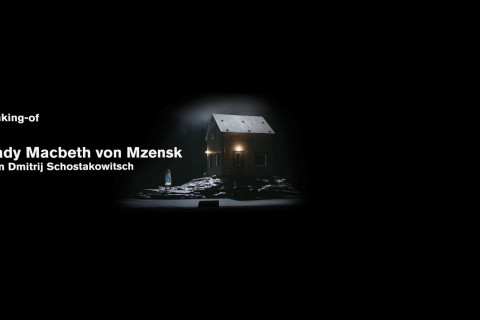 Video –
Lady Macbeth von Mzensk – The Making-Of
Video –
Dmitrij Schostakowitsch: Lady Macbeth von Mzensk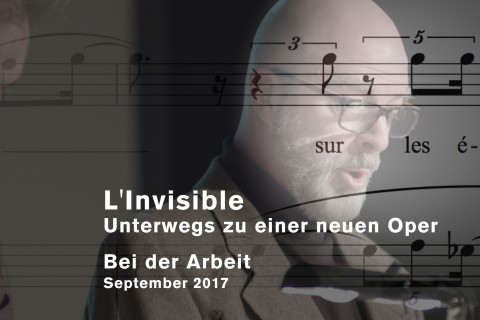 Video – 04:15 min.
Unterwegs zu einer neuen Oper: L'Invisible (2)
Video – 02:14 min.
Aribert Reimann: L'Invisible
Video – 02:15 min.
L'Invisible: Publikumsstimmen zur Uraufführung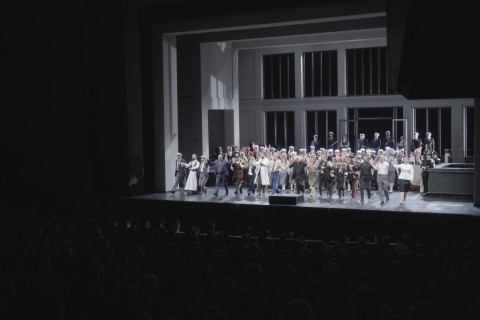 Video – 02:29 min.
Wozzeck: Publikumsstimmen zur Premiere
Video – 02:19 min.
Alban Berg: Wozzeck
Video –
Francis Poulenc: Dialoge der Karmeliterinnen