Tobias Kehrer
©
Tobias Kehrer, geboren in Dessau, begann seine musikalische Ausbildung in Privatstunden, später vervollkommnete er seine Studien an der Universität der Künste in Berlin bei Professor Siegfried Lorenz. Sein Studium schloss er im Februar 2011 mit dem Diplom ab. 2008 nahm er am Kyoto International Music Students Festival teil, und noch während seines Studiums war er in Produktionen von Karl Amadeus Hartmanns Oper DAS WACHSFIGURENKABINETT beim Kurt-Weill-Festival in Dessau, als Eremit in DER FREISCHÜTZ in Neustrelitz sowie in Chemnitz als Marquis d'Obigny / LA TRAVIATA zu erleben. Konzertengagements führten ihn zum Telemann-Festival Magdeburg.

Seit der Saison 2012/2013 ist er Ensemblemitglied der Deutsche Oper Berlin, nachdem er hier bereits "Franz-Josef-Weisweiler"-Stipendiat des Förderkreises der Deutschen Oper Berlin war. So interpretierte er hier Partien wie Zuniga / CARMEN, Mandarin / TURANDOT, Masetto und Commendatore / DON GIOVANNI, Sarastro / DIE ZAUBERFLÖTE, Steffano Colonna / RIENZI, Fafner / DAS RHEINGOLD (unter Stabführung von Sir Simon Rattle im September 2013).

2012 debütierte er bei den Salzburger Festspielen in einer Neuproduktion von ARIADNE AUF NAXOS als Truffaldin (unter der Leitung von Daniel Harding in einer Inszenierung von Sven-Eric Bechtolf) und kehrte in 2013 dorthin zurück als Nachtwächter in Stefan Herheims Inszenierung von DIE MEISTERSINGER VON NÜRNBERG, die musikalische Leitung hatte Daniele Gatti. Auch sang er in der konzertanten Vorstellung von Walter Braunfels' JEANNE D'ARC die Partie des Jacobus von Arc.

In der Saison 2014/2015 gab er sein Debüt an der Metropolitan Opera New York als Sarastro in DIE ZAUBERFLÖTE und beim Glyndebourne Festival als Osmin in DIE ENTFÜHRUNG AUS DEM SERAIL.
Schedule
Videos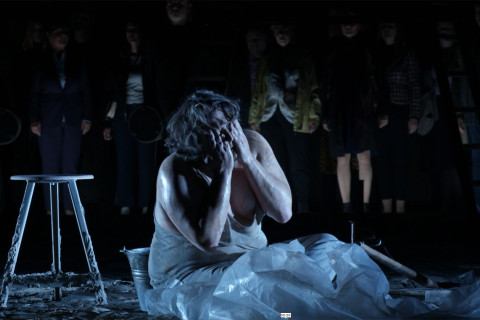 Video – 00:36 min.
Fidelio – Ein Teaser
Video – 02:09 min.
Georges Bizet: Carmen
Video – 03:06 min.
Richard Wagner: Das Rheingold
Video – 20:48 min.
Die Zauberflöte, kommentiert von Lars Gebhardt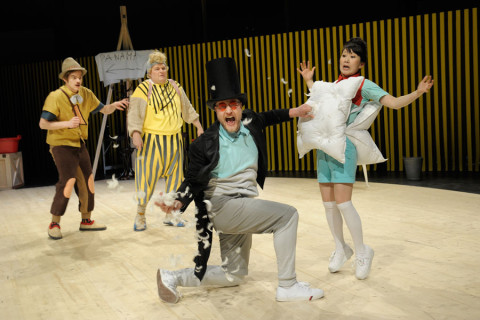 Video –
Lin Wang nach Janosch: Oh, wie schön ist Panama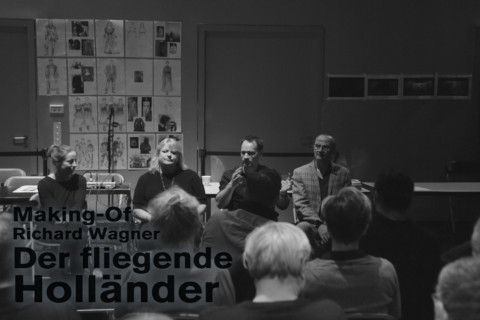 Video – 05:26 min.
Der fliegende Holländer – The Making-Of
Video – 02:03 min.
Richard Wagner: Der fliegende Holländer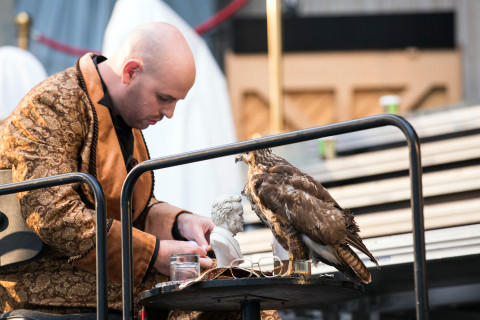 Video – 02:13 min.
Jonathan Dove / Richard Wagner: Das Rheingold auf dem Parkdeck
Video – 05:07 min.
Die Entführung aus dem Serail – The Making-Of
Video –
Wolfgang Amadeus Mozart: Die Entführung aus dem Serail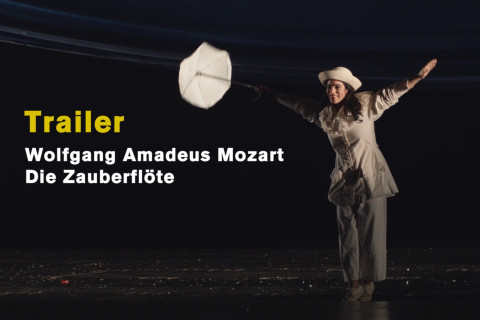 Video – 02:15 min.
Wolfgang Amadeus Mozart: Die Zauberflöte (2019)