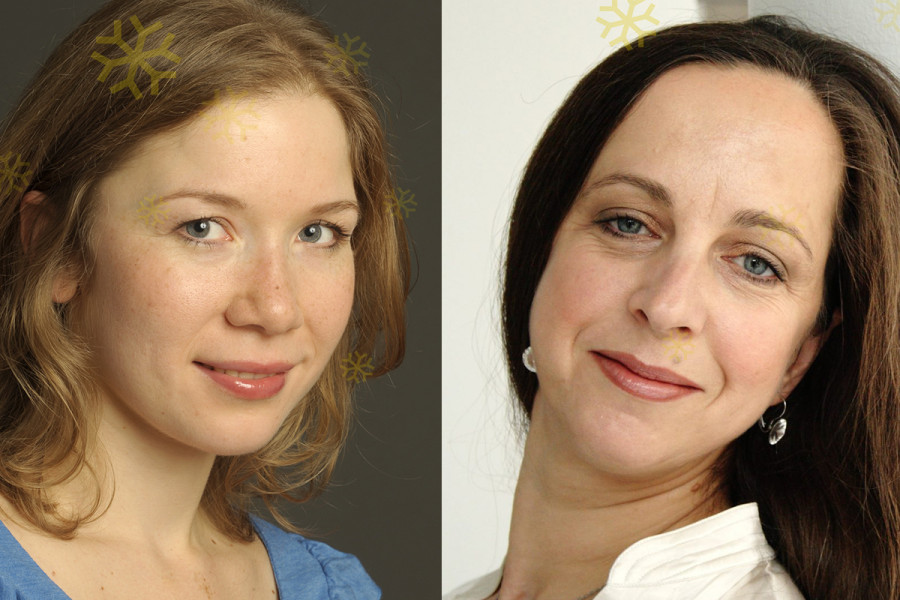 Magdalena Makowska und Elda Laro
© Bettina Stöß / Agentur
Advent calendar in the foyer: The 13th door
Chamber music, recitations, talks: Gabriel Fauré: Sonata No. 1, A major op. 13
Information about the work
approx. 25 minutes
Presentations in German
Cast
Violin

Piano

Moderation
Cast
Violin

Piano

Moderation
the content
In this door, Magdalena Makowska on violin and Elda Laro on piano present a jewel of 19th century music history. The Sonata No. 1 in A major op. 13 by Gabriel Faurè already convinced his teacher Camille Saint-Saëns, is undisputedly considered an early masterpiece and is still the composer's most frequently performed piece today.

***

Our Advent calendar is already a tradition. From Monday to Friday, between 1 and 23 December, there is singing, music and also talking about art and music in the Rang-Foyer or on Götz-Friedrich-Platz. The concerts begin at 5 p.m. and admission is free.

Experience members of the Deutsche Oper Berlin ensembles - singers and scholarship holders, chorus soloists and musicians - together with guests who, like Reinhard Naumann, have close ties to the house. The foyers of the Deutsche Oper Berlin thus become places where younger and older generations, opera lovers and opera newcomers meet.

At the weekends and on Christmas Eve, online prize draws are held on the homepage of our website.