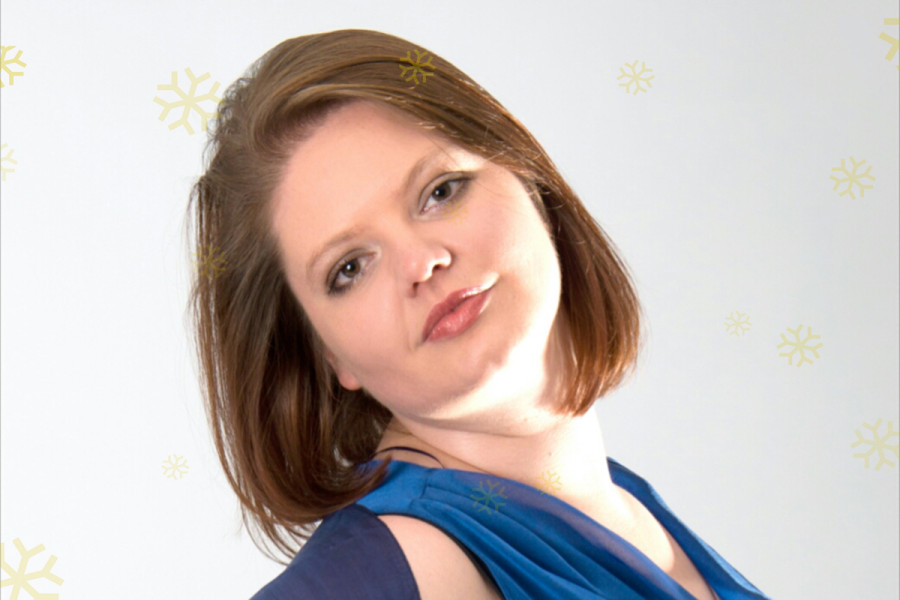 Advent calendar in the foyer: The 1st door
Chamber music, recitations, talks: Flurina Stucki sings Mozart
Information about the work
approx. 25 minutes
Presentations in German
the content
This year's Advent calendar kicks off with the soprano Flurina Stucki. During her time as a member of the ensemble at the Deutsche Oper Berlin, she was able to shine as a Mozart interpreter in addition to numerous other appearances and succeeded with two brilliant role debuts with the Berlin audience. On this evening she will present two of her leading Mozart roles, each with an aria: Donna Anna from DON GIOVANNI with "Non mi dir" and Konstanze with the famous "Marternarie" from DIE ENTFÜHRUNG AUS DEM SERAIL. A piece from Mozart's Mass in C minor rounds off the programme.

***


Our Advent calendar is already a tradition. From Monday to Friday, between 1 and 23 December, there is singing, music and also talking about art and music in the Rang-Foyer or on Götz-Friedrich-Platz. The concerts begin at 5 p.m. and admission is free.

Experience members of the Deutsche Oper Berlin ensembles - singers and scholarship holders, chorus soloists and musicians - together with guests who, like Reinhard Naumann, have close ties to the house. The foyers of the Deutsche Oper Berlin thus become places where younger and older generations, opera lovers and opera newcomers meet.

At the weekends and on Christmas Eve, online prize draws are held on the homepage of our website.