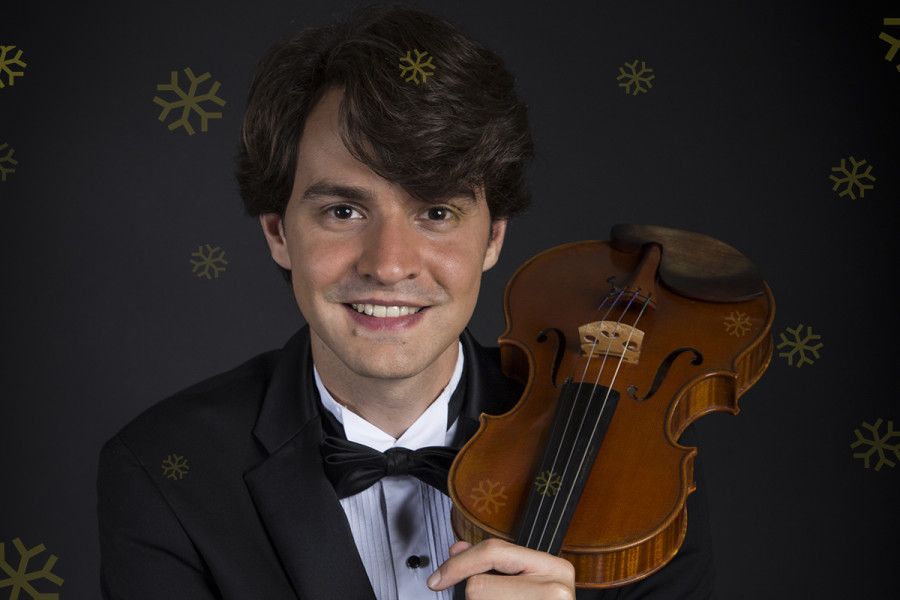 André Robles-Field
© Jessica Schultz
Advent calendar in the foyer: The 23rd door
Chamber music, recitations, talks: "Chaconne"
Information about the work
approx. 25 minutes
Presentations in German
Cast
Violin

Soloists

Arrangement

Moderation
Cast
Violin

Soloists

Arrangement

Moderation
the content
The Chaconne - 256 bars, which make the greatest demands on the player's ability to concentrate, a monumental "pure" masterpiece that goes beyond all dimensions. The Chaconne is a world of its own. It is the famous final movement from Bach's Partita for solo violin in D minor and, with its virtuosic 15 minutes, eclipses everything that has been composed soloistically for this instrument. However, Bach's famous Chaconne is also a masterpiece that inspired a series of arrangements. The Berlin-based composer Philip Lawton added vocal parts to make the hidden chorale melodies in the violin part clearly audible.

***

Our Advent calendar is already a tradition. From Monday to Friday, between 1 and 23 December, there is singing, music and also talking about art and music in the Rang-Foyer or on Götz-Friedrich-Platz. The concerts begin at 5 p.m. and admission is free.

Experience members of the Deutsche Oper Berlin ensembles - singers and scholarship holders, chorus soloists and musicians - together with guests who, like Reinhard Naumann, have close ties to the house. The foyers of the Deutsche Oper Berlin thus become places where younger and older generations, opera lovers and opera newcomers meet.

At the weekends and on Christmas Eve, online prize draws are held on the homepage of our website.