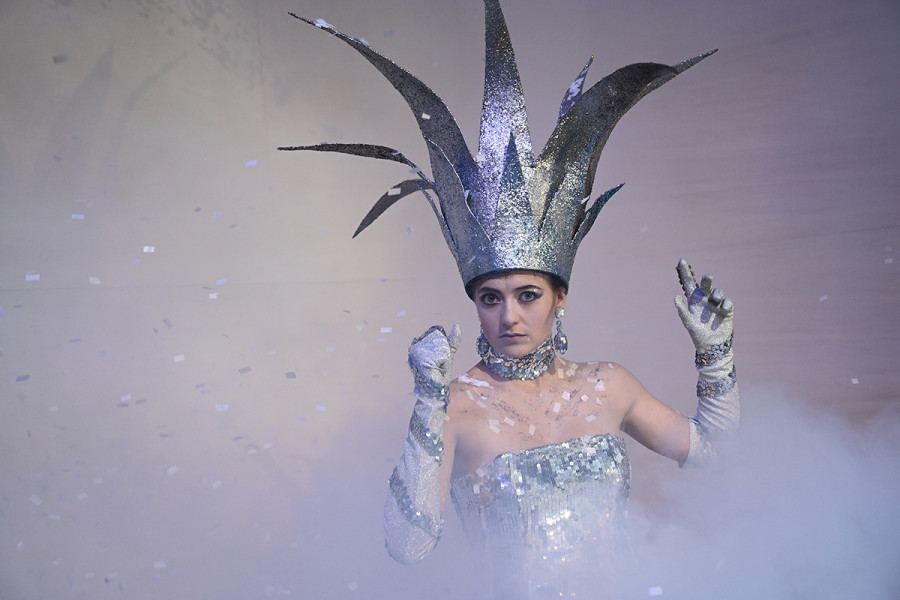 Adventskalender im Foyer: Das 9. Fensterchen
© Eike Walkenhorst
Advent calendar in the foyer: The 9th door
Chamber music, recitations, talks: The Snow Queen
Information about the work
approx. 25 minutes
Presentations in German
Cast
Recitations

Moderation
Cast
Recitations

Moderation
the content
Little Gerda sets out to find her best friend Kay, who has changed completely from one day to the next and then disappeared. In the end, with the help of crow and reindeer, she finds her way to the cold north of Lapland and with the true power of friendship - laughter - is able to free her Kay from the clutches of the Snow Queen. Intendant Dietmar Schwarz and his speaker Katharina Schrade read from Christian Andersen's touching and world-famous fairy tale THE SNOW QUEEN. A must for everyone who loves fairy tales!

***

Our Advent calendar is already a tradition. From Monday to Friday, between 1 and 23 December, there is singing, music and also talking about art and music in the Rang-Foyer or on Götz-Friedrich-Platz. The concerts begin at 5 p.m. and admission is free.

Experience members of the Deutsche Oper Berlin ensembles - singers and scholarship holders, chorus soloists and musicians - together with guests who, like Reinhard Naumann, have close ties to the house. The foyers of the Deutsche Oper Berlin thus become places where younger and older generations, opera lovers and opera newcomers meet.

At the weekends and on Christmas Eve, online prize draws are held on the homepage of our website.