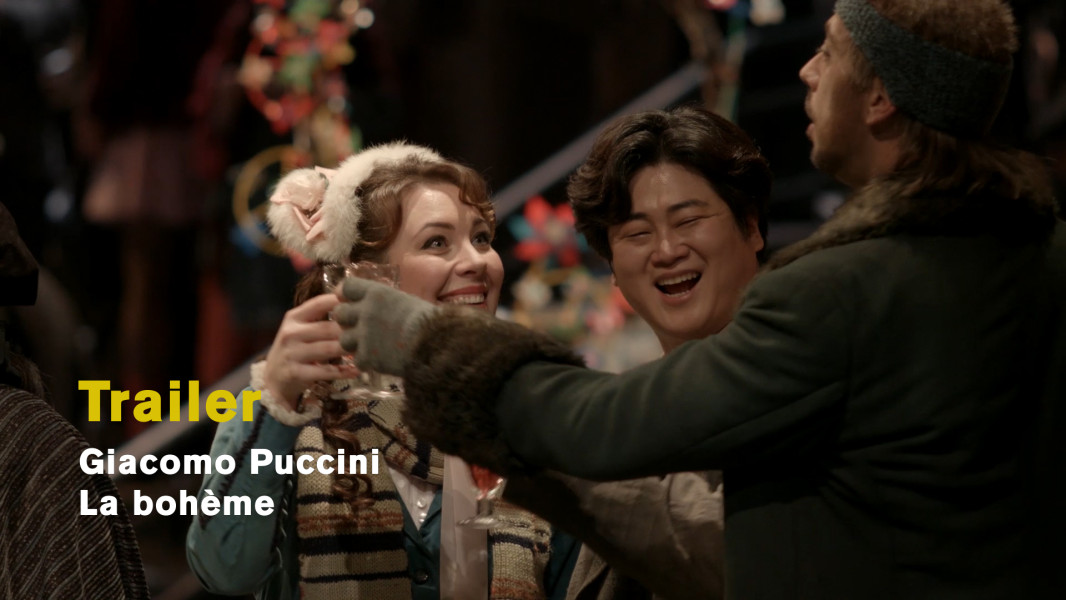 Giacomo Puccini: La Bohème
© Ruth Tromboukis
La Bohème – The Making-Of
© I like visuals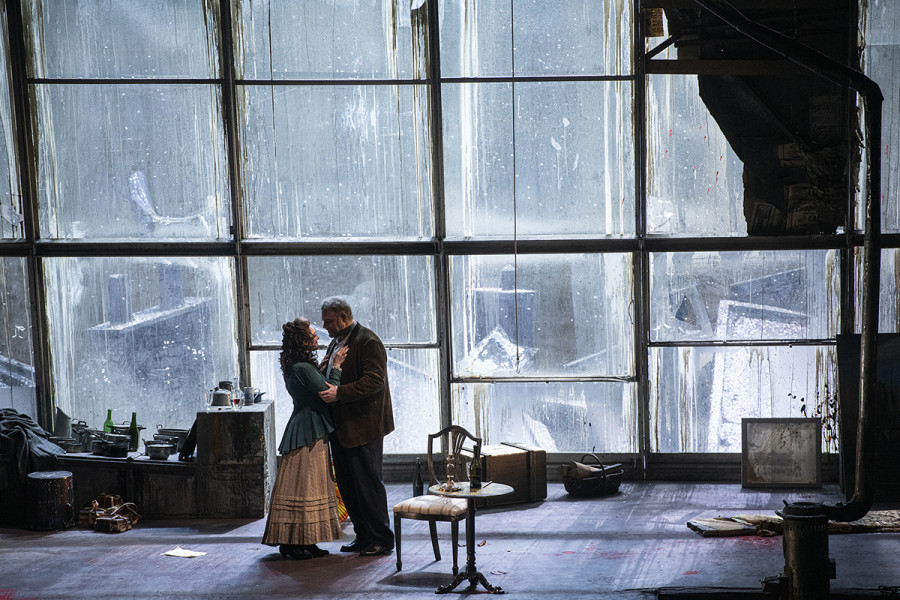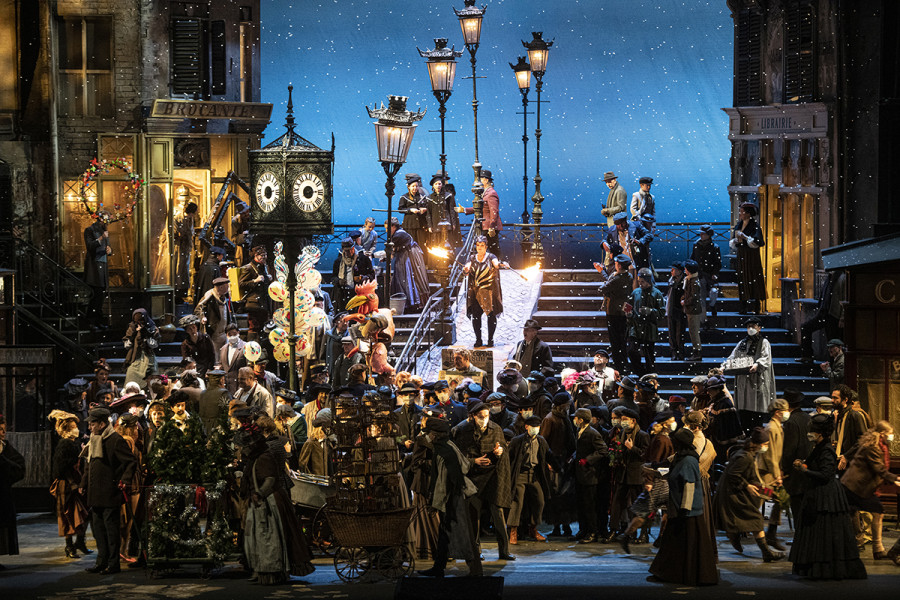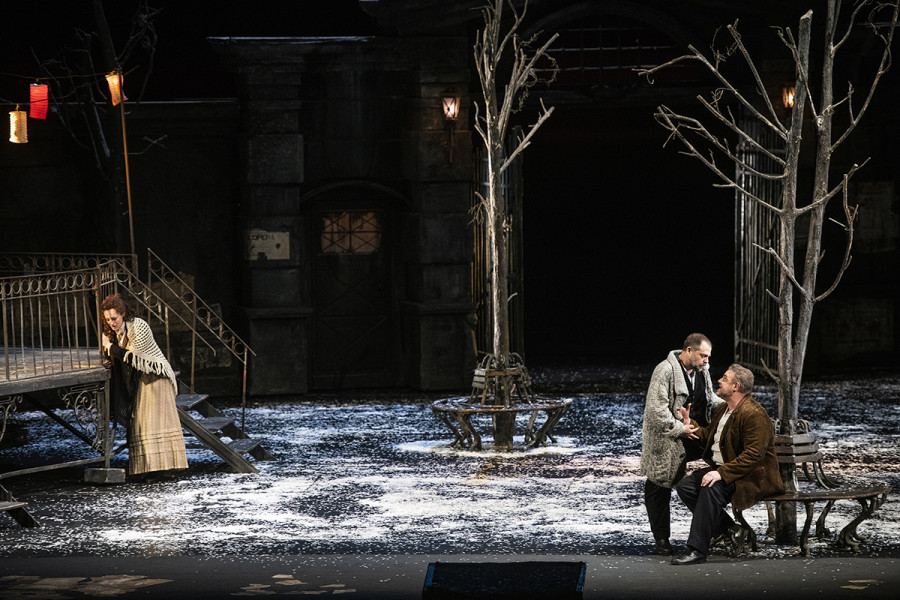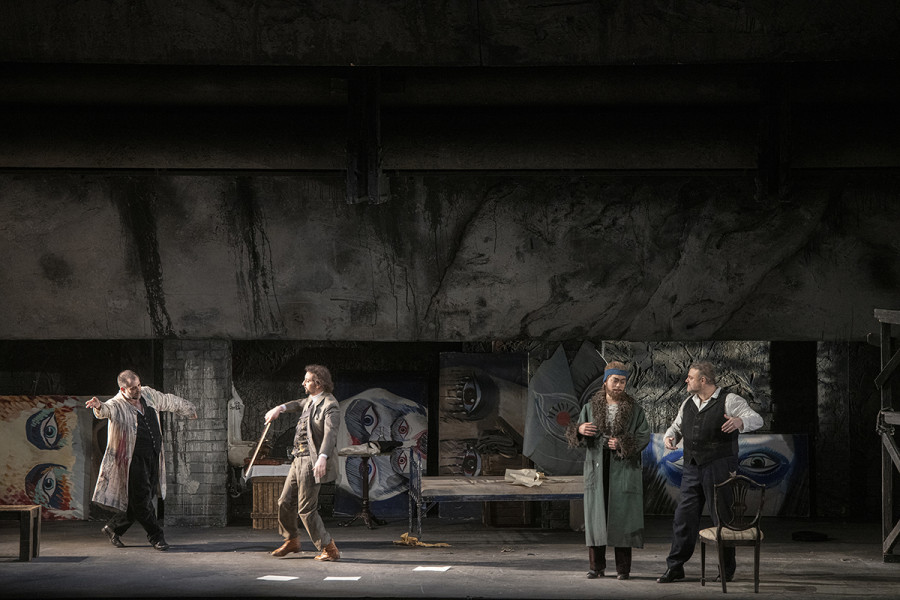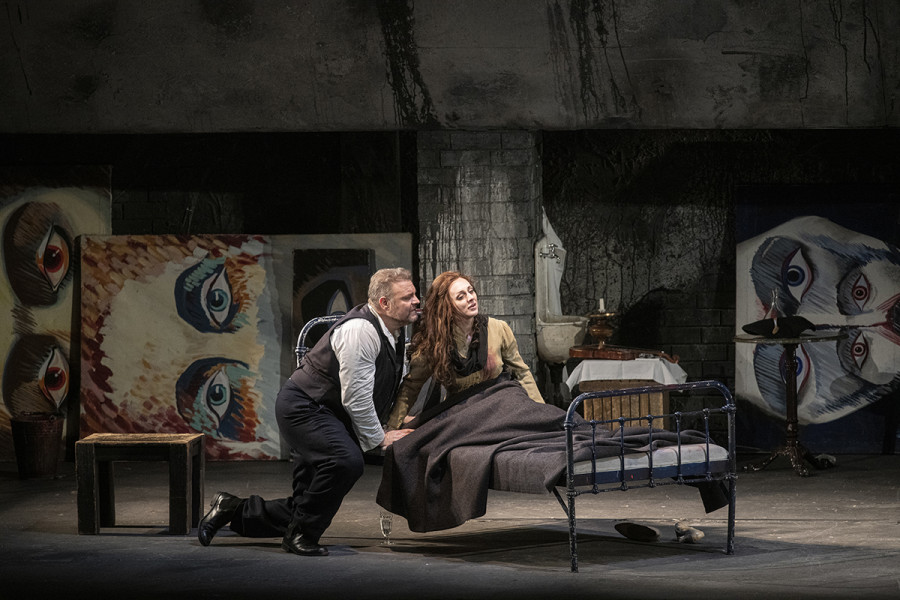 La bohème
Giacomo Puccini (1858 – 1924)
Information about the work
Opera in 4 acts
Based on the novel "Scènes de la vie de bohème" by Henri Murger
Libretto by Luigi Illica and Giuseppe Giacosa
First performed on 1. February, 1896 in Turin
Premiered at the Deutsche Oper Berlin on 25. December, 1988
2 hrs 30 mins / 1 interval
In Italian with German and English surtitles
Pre-performance lecture (in German): 45 minutes prior to each performance
recommended from 12 years
Cast
Conductor

Director

Stage-design, Costume-design

Chorus Master

Children's chorus

Lighting

Rodolfo

Schaunard

Marcello

Colline

Benoit

Mimì

Musetta

Parpignol

Alcindoro

Sergeant of tollkeepers

Tollkeeper

Chorus

Orchestra
Our thanks to our partners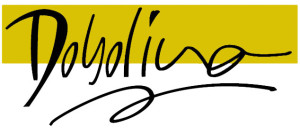 The children's chorus is supported by Dobolino e. V.
Cast
Conductor

Director

Stage-design, Costume-design

Chorus Master

Children's chorus

Lighting

Rodolfo

Schaunard

Marcello

Colline

Benoit

Mimì

Musetta

Parpignol

Alcindoro

Sergeant of tollkeepers

Tollkeeper

Chorus

Orchestra
the content
About the work
A garret in Paris on a cold winter's day around Christmas. Rodolfo, a writer, and Marcello, a painter, are working on their masterpieces. They have no money to buy food, pay the rent or fuel the stove. Colline, a philosopher, returns from the pawn shop empty handed, having failed to get rid of some books. Only Schaunard, a musician, has managed to come up with some victuals, kindling, cigars and cash, so off they go to Café Momus - without Rodolfo, who's trying to work. Mimì, the embroiderer from next door, arrives to ask for a match to light her candle with. She collapses and loses her key; cue for Rodolfo to fall in love with Mimì, who is terminally ill with TB, although he dumps her two months later because the prospect of her ailment getting steadily worse in her freezing home is too much for him. Six months go by. Musetta, Marcello's ex, arrives with Mimì, whose condition is grave. Musetta sells some earrings with a view to buying medicine; Colline gives up his coat. Gratitude and happiness for a short while. Rodolfo thinks Mimì is sleeping and her body regenerating, …but in fact she's dead.

With his EDGAR [1889] and MANON LESCAUT Puccini had already made his name as a maestro of musical colour, but it was not until LA BOHÈME that he achieved the marriage of material and score that moved Claude Debussy to raptures: »No one in my mind has captured the essence of Paris so well as Puccini in LA BOHÈME«. Puccini's impressionistic style is a blend of subjective feeling and objective tonal painting. From the very beginning the music is working its charm, be it through the sound painting, atmospheric touches or local colour conveyed by the score: Rodolfo and Marcello burning the script; the poet flicking water on Mimì's unconscious brow to cool her down; in Act 2 the chorus representing the crowd in contrast to the orchestra embodying the military parade; in Act 3 the restrained, austere music conveying the atmosphere of a chilly winter's morning.


About the production
Götz Friedrich's production from 1988 transposes the action from 1840s Paris to the end of that century, i.e. to Puccini's own present day. His version of the work, with its colourful depictions of Belle Époque Paris and the outsized stage sets, continue to captivate audiences 35 years later.