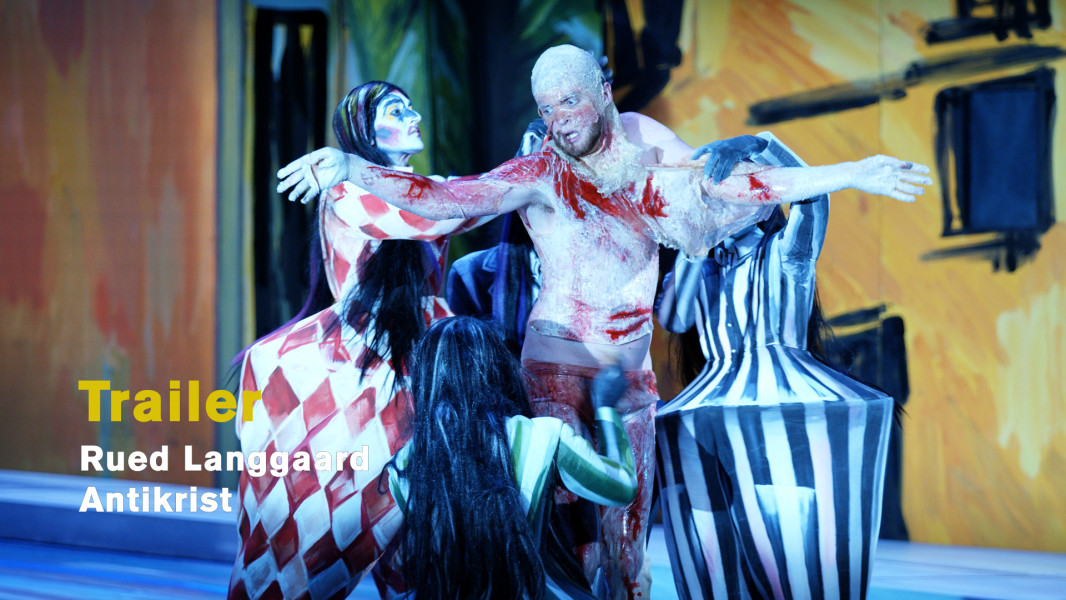 Rued Langgaard: Antikrist
© Ruth Tromboukis
Aus der Premiere: Antikrist
© Ruth Tromboukis
Werkstattbesuch 2: Antikrist
© Ruth Tromboukis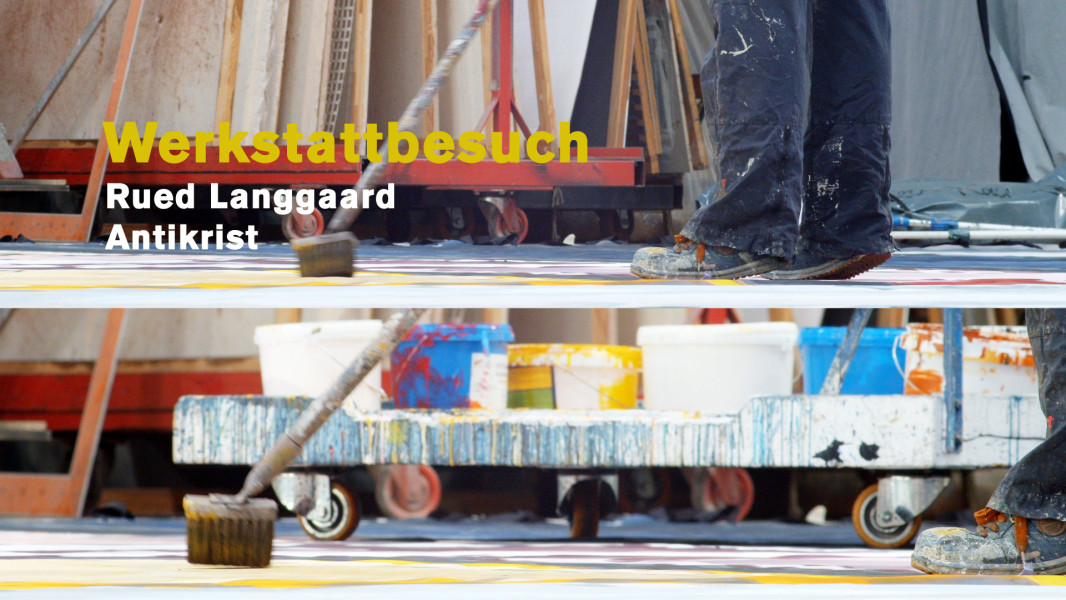 Werkstattbesuch: Antikrist
© Ruth Tromboukis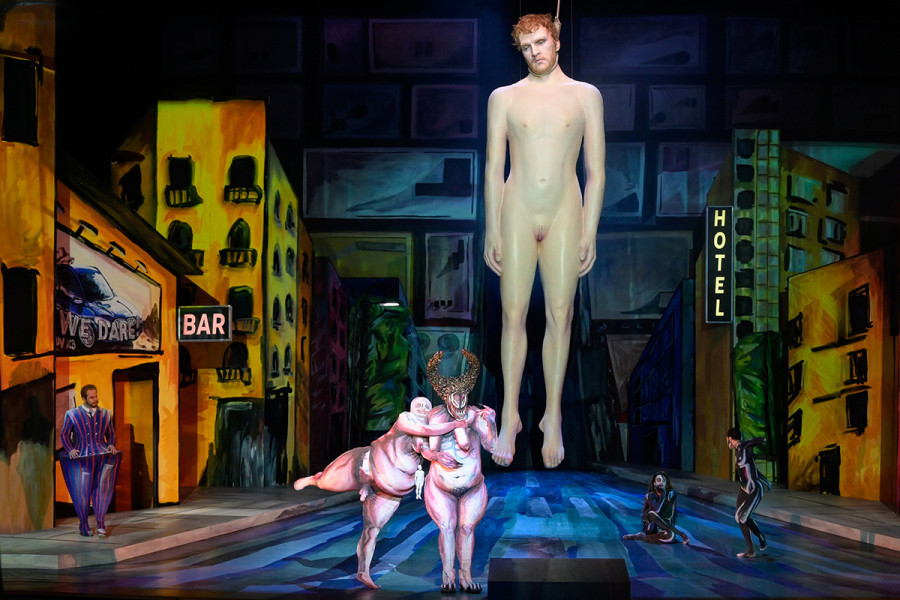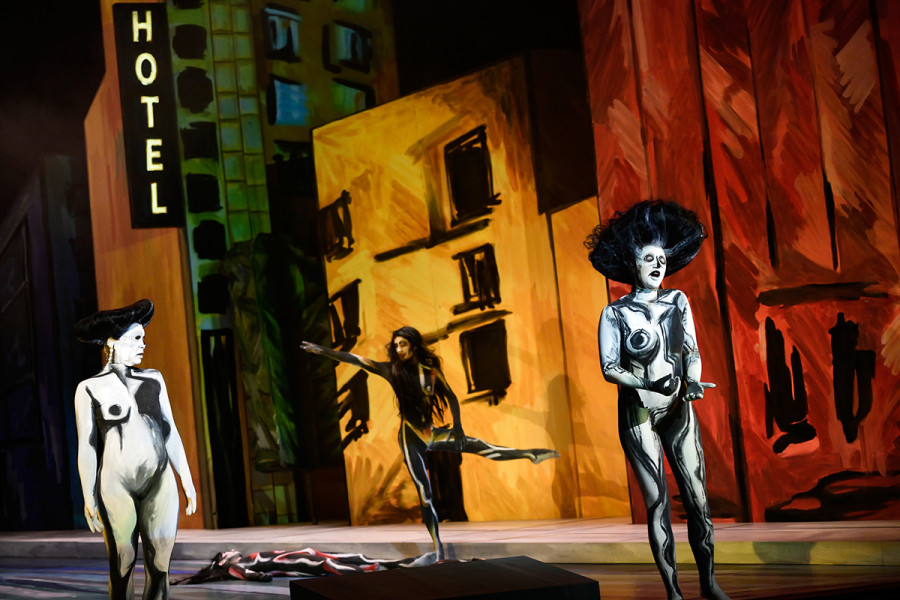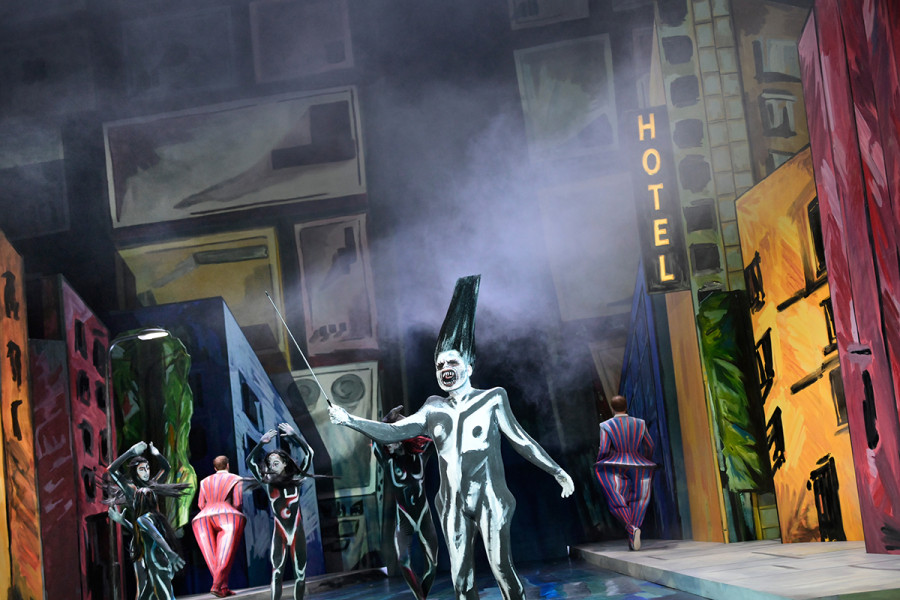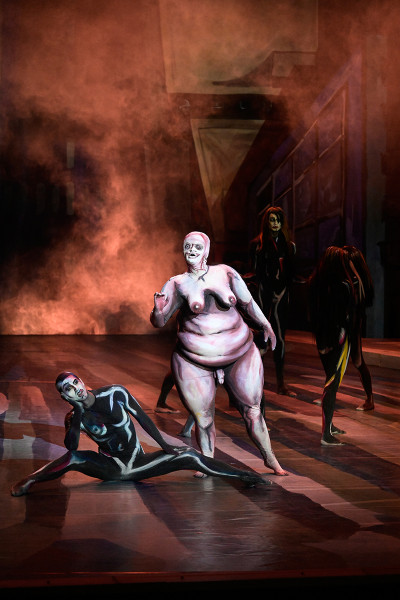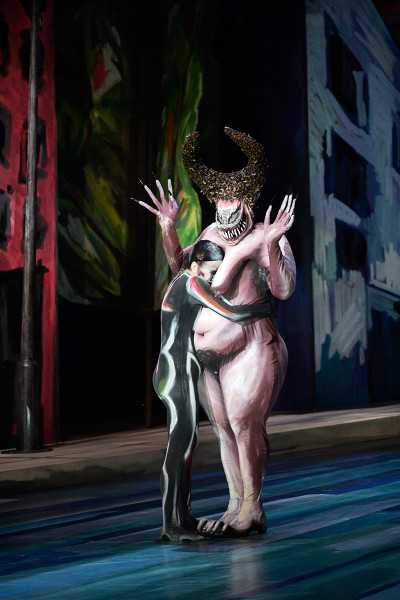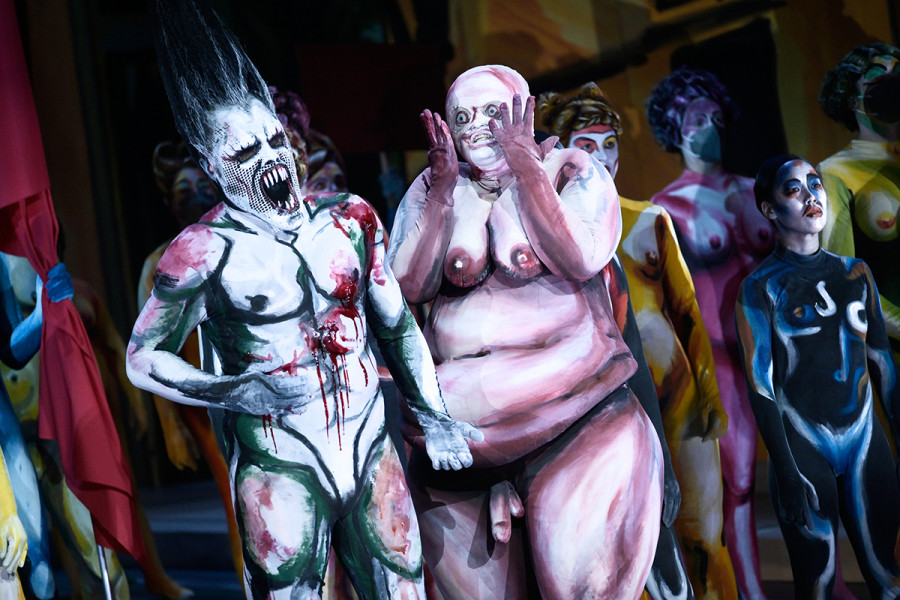 Antikrist
Rued Langgaard (1893 – 1952)
Information on the piece
Church opera in two acts and six scenes; revised version, BVN 192 (1930)
Libretto by Rued Langgaard
Scenic premiere on 2 May 1999 at the Tiroler Landestheater in Innsbruck
Premiere at the Deutsche Oper Berlin on 30 January, 2022

recommended from 16 years
90 mins / No interval
In German language with German and English surtitles
Pre-performance lecture (in German): 45 minutes prior to each performance
Cast
Conductor

Director, Set design

Costume design

Light design

Chorus Director

Choreographer

Dramaturgy

Lucifer

God's Voice

The Echo of the Air of Mystery

The Air of Mystery

The Mouth speaking Great Words

Despondency

The Great Whore

The Scarlet Beast

The Lie

Hatred

A Voice

Dancers

Dancers

Dancers

Dancers

Dancers

Dancers

Dancers

Dancers

Dancers

Dancers

Dancers

Dancers

Chorus

Orchestra
Our thanks to our partners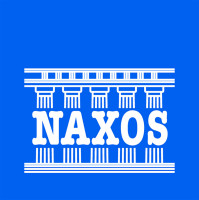 The performances of ANTIKRIST on 10 and 12 February 2023 will be recorded. A DVD / Blu ray of this production will be produced as a collaboration between Naxos and Deutsche Oper Berlin.
Cast
Conductor

Director, Set design

Costume design

Light design

Chorus Director

Choreographer

Dramaturgy

Lucifer

God's Voice

The Echo of the Air of Mystery

The Air of Mystery

The Mouth speaking Great Words

Despondency

The Great Whore

The Scarlet Beast

The Lie

Hatred

A Voice

Dancers

Dancers

Dancers

Dancers

Dancers

Dancers

Dancers

Dancers

Dancers

Dancers

Dancers

Dancers

Chorus

Orchestra
About the performance
The Antichrist enters a godless world. Summoned by Lucifer himself he reveals himself in many forms: through arrogance, discontent, lust, deceit and hatred, humanity is tested and tempted in the "battle of all against all". Yet the voice of God ultimately puts an end to the Antichrist: "Hephata!" / "Open yourself!" – the world seems cleansed.

Rued Langgaard's "church opera", composed in the early 1920s and fundamentally revised until 1930, is a monolith of the composer's works, which has no dearth of exciting and unusual pieces. Based on the Revelation to John he drafts an eschatologically defined mystery play that cannot conceal the zeitgeist of the fin de siècle. His highly symbolic text rife with associations can thus be read with the appropriate historical pessimism. Yet the dazzling music – shaped by the late Romantic, great orchestral sounds, yet always falling in on itself, and from which prosaic and austere details emerge – brings hope into the dark world. The artistic maverick Langgaard found in this a personal style reminiscent of Strauss and Wagner without neglecting his contemporaries Hindemith and Schönberg.

Director Ersan Mondtag makes his Berlin opera debut – the immensely powerful imagery of the winner of multiple "Junior Director of the Year" [Theater heute] distinctions, whose works have been shown at numerous theatre conferences, seems to be made for Langgaard's eschatological mysteriousness through its over-aestheticization.

Our articles on the subject
Our recommendations