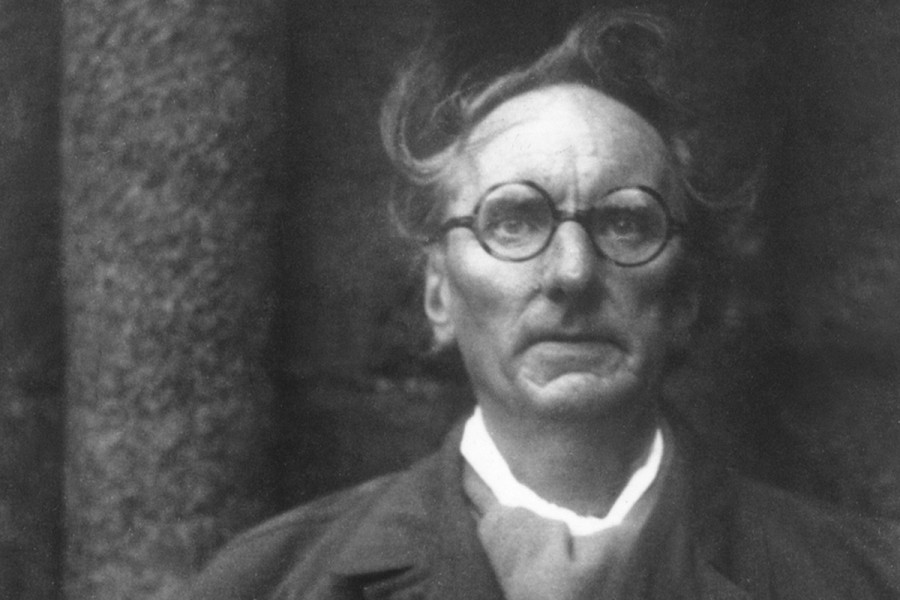 Rued Langgaard
© The Royal Library Copenhagen
Between Apocalypse and Utopia
Rued Langgaard and the 1920s / Discussions and music
Information on the piece
Langgaard specialist Bendt Viinholt Nielsen and conductor Stephan Zilias in conversation with Carolin Müller-Dohle as well as chamber music from the work of Rued Langgaard.
approx. 1 hour 30 minutes / no interval
In German and English language
Cast
In conversation

In conversation

Moderation

Piano
Cast
In conversation

In conversation

Moderation

Piano
About the performance
Danish composer Rued Langgaard is not only largely unknown in Germany. Born in Copenhagen in 1893, the organist and composer Langgaard was an outsider in his home country until his death in Ribe, southern Denmark in 1952. Danish musical life was dominated by Carl Nielsen and his neo-Classical style, whereas Langgaard's experimentation between expressionism, late Romantic and minimalism was misunderstood. His works, such as his 1st symphony Klippepastoraler, were first performed abroad, sometimes by renowned orchestras like the Berlin Philharmonic. His musical œuvre includes numerous symphonies, chamber music, and his opera ANTIKRIST (which he worked on for nearly a decade). The "allegorical opera" was created for the Copenhagen Opera, although the first and revised second draft were rejected because the music, but especially the libretto, was considered unintelligible. Only in the late 20th century was Langgaard's incredibly exciting magnum opus rediscovered. Danish radio aired a studio production in 1980, and the stage debut was held at the Innsbrucker Landestheater in 1999.

ANTIKRIST defies all categorisation. The work alternates between opera, oratory and scenic symphony. Langgaard, who was his own librettist, does not include a chronological plot in the final, revised draft, but rather provides a sequence of allegorical images and scenarios. Starting with letters and the Revelation of John, he creates a dystopian reality reflecting his view of the 1920s: dysfunctional, godless, misled. In a seemingly jaded society that has abandoned all faith, the Antichrist takes on a number of manifestations: he appears as a will-o'-the-wisp, pride, hopelessness, greed, deceit, and dispute among all, as declared by Lucifer and the voice of God at the beginning of the opera. After humanity has been tempted, courted and seduced, the Antichrist is banished. The opera ends with praise for humanity.

During this evening, dramaturg Carolin Müller-Dohle and Langgaard expert Bendt Viinholt Nielsen will extensively discuss Langgaard and his ideas in the context of the 1920s. The night will be rounded out with chamber music by Langgaard.

And to be heard

Rued Langgaard
Insektarium for piano solo BVN 134