Carmen
© Marcus Lieberenz
Georges Bizet: Carmen [Trailer]
© Ruth Tromboukis
Carmen: Publikumsstimmen zur Premiere
© Ruth Tromboukis
Clémentine Margaine singt "L'amour est un oiseau rebelle" aus Carmen
© Ruth Tromboukis
Carmen
© Marcus Lieberenz
Carmen
© Marcus Lieberenz
Carmen
© Marcus Lieberenz
Carmen
© Marcus Lieberenz
Carmen
© Marcus Lieberenz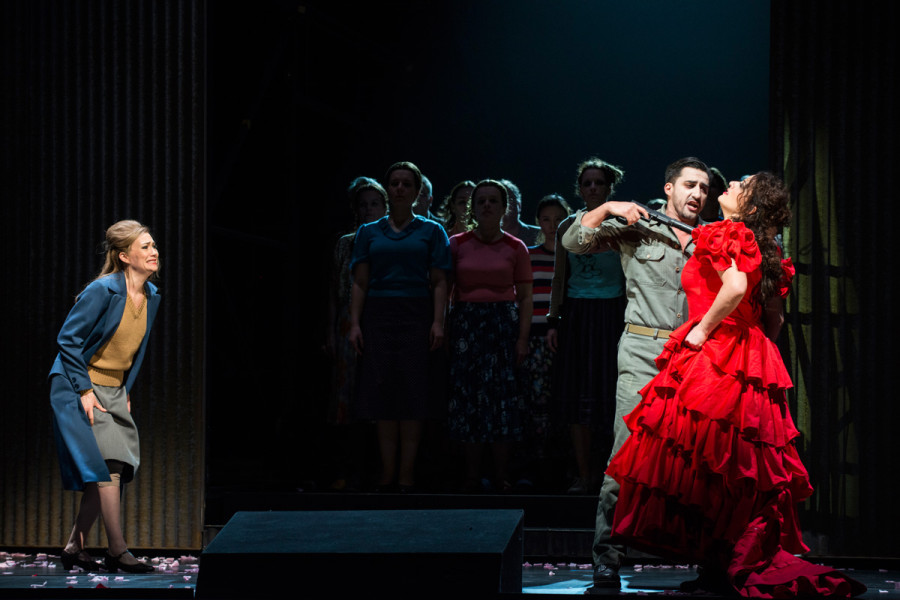 Carmen
© Marcus Lieberenz
Carmen
© Marcus Lieberenz
Carmen
© Marcus Lieberenz
Carmen
© Marcus Lieberenz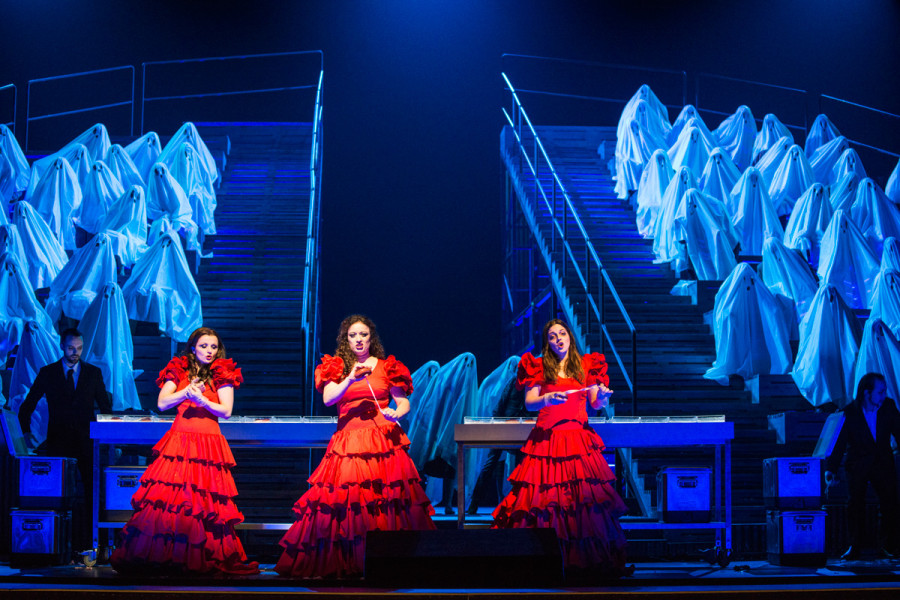 Carmen
© Marcus Lieberenz
Carmen
© Marcus Lieberenz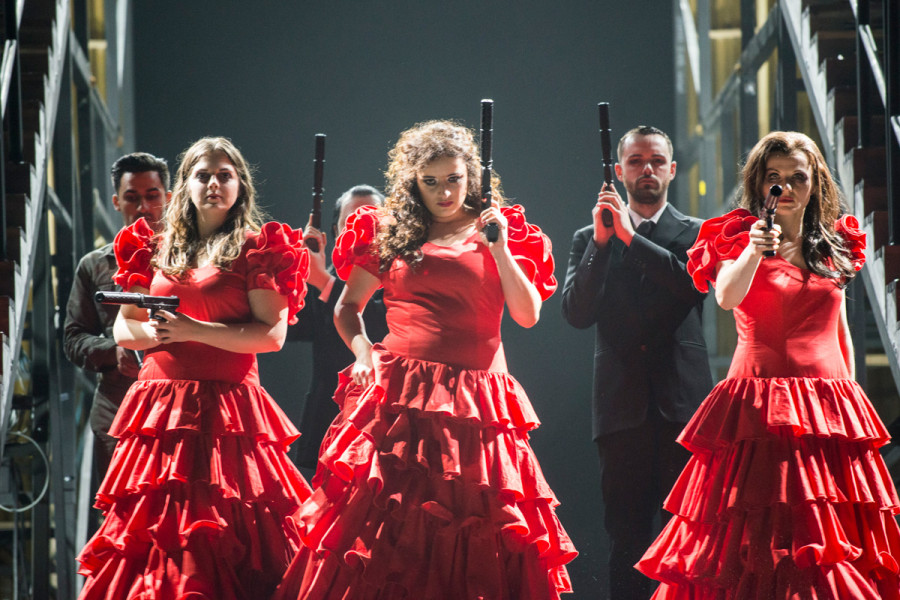 Carmen
© Marcus Lieberenz
Carmen
© Marcus Lieberenz
Carmen
© Marcus Lieberenz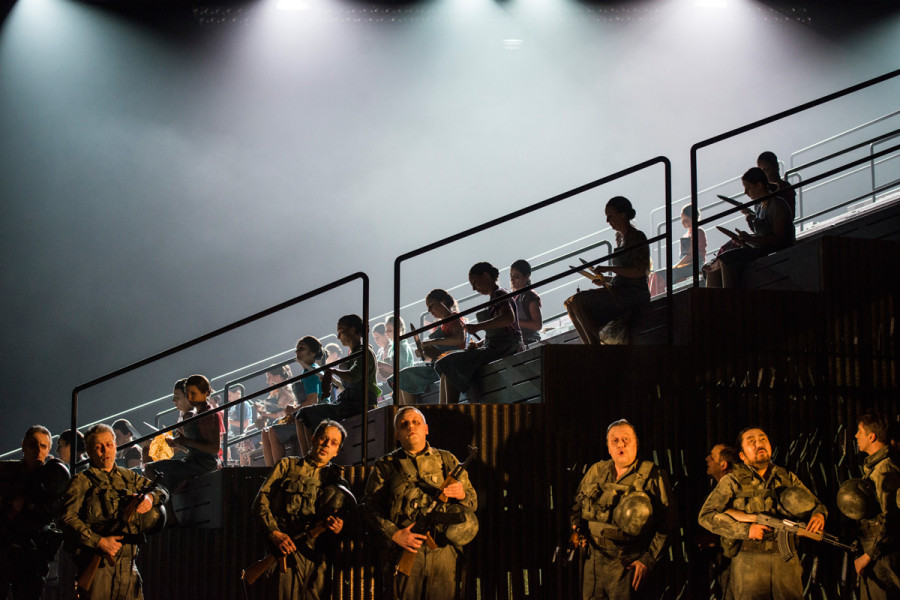 Carmen
© Marcus Lieberenz
Carmen
© Marcus Lieberenz
Carmen
© Marcus Lieberenz
Carmen
© Marcus Lieberenz
Carmen
© Marcus Lieberenz
Carmen
© Marcus Lieberenz
Carmen
© Marcus Lieberenz
Carmen
Georges Bizet (1838 – 1875)
Information on the piece
Opéra comique in four acts by Georges Bizet
Libretto by Meilhac and Ludovic Halévy,
based on a novella by Prosper Mérimée
First performed on 3rd March 1875, in Paris
Premiered at the Deutsche Oper Berlin on 20th January 2018

Recommended from 14 years on
3 hrs / 1 interval
In French with German and English surtitles
Pre-performance lecture (in German): 45 minutes prior to each performance
Our thanks to our partners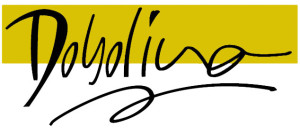 Kindly supported by Förderkreis der Deutschen Oper Berlin e. V.The children's chorus is sponsored by Dobolino e.V. and Engel & Völkers.
About the performance
Georges Bizet's CARMEN was a deliberate and direct affront to the Romantic operatic tradition. The fiercely independent spirit of the eponymous heroine was the polar opposite of the passive suffering of the female characters that had populated the opera stage up to that point. Yet CARMEN is anti-Romantic in a larger sense: Bizet's opera presents a world in which love as a feeling between two people is out of place and has long been supplanted by sex and violence. Carmen and Escamillo, the torero, are emblematic of this new society, where survival of the fittest is the only law that counts, a world where Don José, with his bourgeois ideal of love, remains an oddity, doomed to fail. With his clear-eyed view of the bleakness of the human condition Bizet lines up with novelist Emile Zola. In a rejection of the stereotypical image peddled by many productions, Bizet's Spain casts the ugliness of poverty in a true light.


Our articles on the subject
Our recommendations
Hérodiade (concert version)