Epitaph
© Marcus Lieberenz
Charles Mingus: Epitaph
© Ruth Tromboukis
Epitaph
© Marcus Lieberenz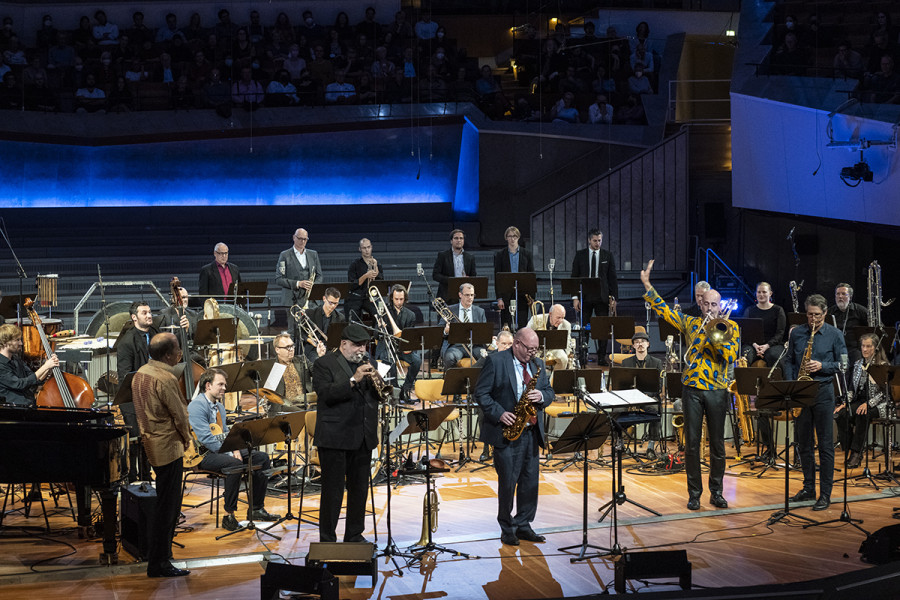 Epitaph
© Marcus Lieberenz
Epitaph
© Marcus Lieberenz
Epitaph
© Marcus Lieberenz
Epitaph
© Marcus Lieberenz
Epitaph
© Marcus Lieberenz
Epitaph
© Marcus Lieberenz
A tribute to Charles Mingus / At the Berliner Philharmonie
Epitaph
Information on the piece
A performance of Deutsche Oper Berlin in cooperation with Jazz-Institut Berlin and Berliner Festspiele / Musikfest Berlin
approx. 3 hours / one interval
Cast
Conductor

Orchestra

Orchestra

Orchestra

feat.

Speaker
Our thanks to our partners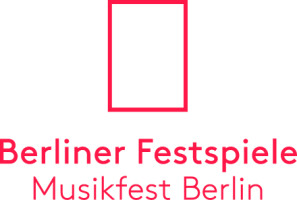 To our great delight, rbb has agreed to broadcast Epitaph's concert on 19 September 2022 at the Philharmonie live on the radio station rbbKultur, as well as to record it for later rebroadcast on the radio.
Cast
Conductor

Orchestra

Orchestra

Orchestra

feat.

Speaker
About the performance
The bass-playing genius and jazz composer Charles Mingus was a legend in his own lifetime. With his big band ensembles of the 1950s and 1960s, he revived an awareness of collective improvisation on stage that had not been experienced since the heyday of New Orleans jazz. In his magnum opus "Epitaph" he created a kind of musical history of jazz, which quoted and adapted the most varied lines of tradition and styles from gospel to Dixieland, to big band swing and bebop and on to free jazz. This monumental, two and a half-hour work for two big bands and additional orchestral elements is a key example of the "third stream" initiated by Gunther Schuller, which attempted to generate a new, genuinely American music by combining jazz with modern classical sounds. Accordingly, in "Epitaph" extended jazz improvisations repeatedly come up against precisely notated passages containing echoes of the music of Debussy, Ravel and Stravinsky. Musikfest Berlin will mark the occasion of Charles Mingus 100th anniversary with a performance of "Epitaph" – a work that was reconstructed ten years after Mingus's death and only given its first performance by Gunther Schuller in 1989. In Berlin, this composition, which can only be produced with a considerable outlay in terms of performance and technical support, will be conducted by Titus Engel. It will be played by musicians from the Deutsche Oper Berlin BigBand, students from the Jazz-Institut Berlin and star guests, including the trumpeter Randy Brecker, who in the course of a long career also worked together with Charles Mingus himself.
1. Main Score – Part 1
2. Percussion Discussion
3. Main Score – Part 2
4. Started Melody
5. Better Get Hit in Your Soul
6. The Soul
7. Moods in Mambo
8. Self Portrait / Chill of Death
9. O.P. (Oscar Pettiford)
10. Pinky / Please Don't Come Back from the Moon
11. Monk, Bunk, and Vice Versa (Osmotin')

*** Interval ***

12. Peggy's Blue Skylight
13. Wolverine Blues
14. Children's Hour of Dream
15. This Subdues My Passion
16. Untitled Ballad – In Other Words, I am Three
17. Freedom
18. Untitled Interlude – The Underdog Rising
19. Noon Night
20. Main Score Reprise

Our articles on the subject