Der Küfner Alfredo Sannibale in seiner Werkstatt
© Karl Mancini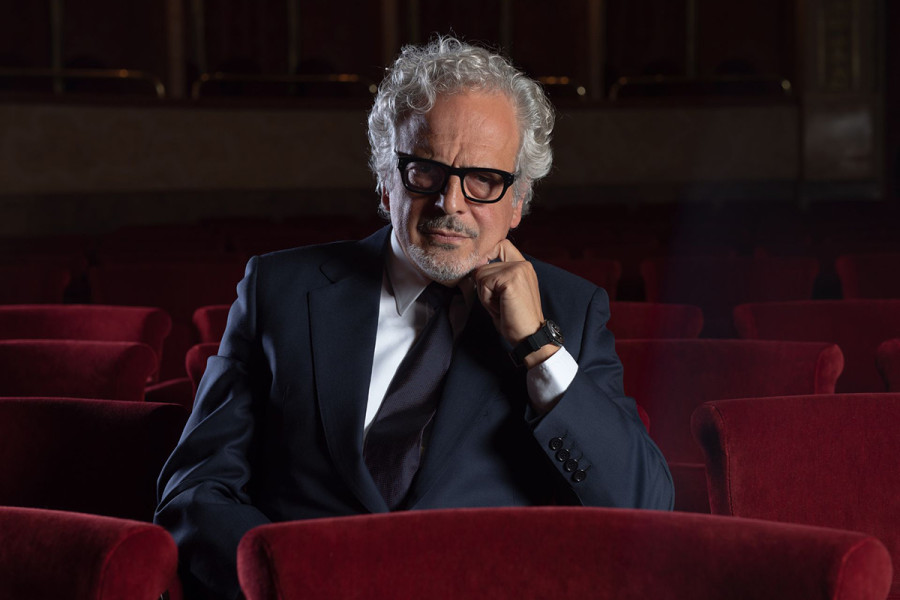 Giorgio Battistelli
© Agentur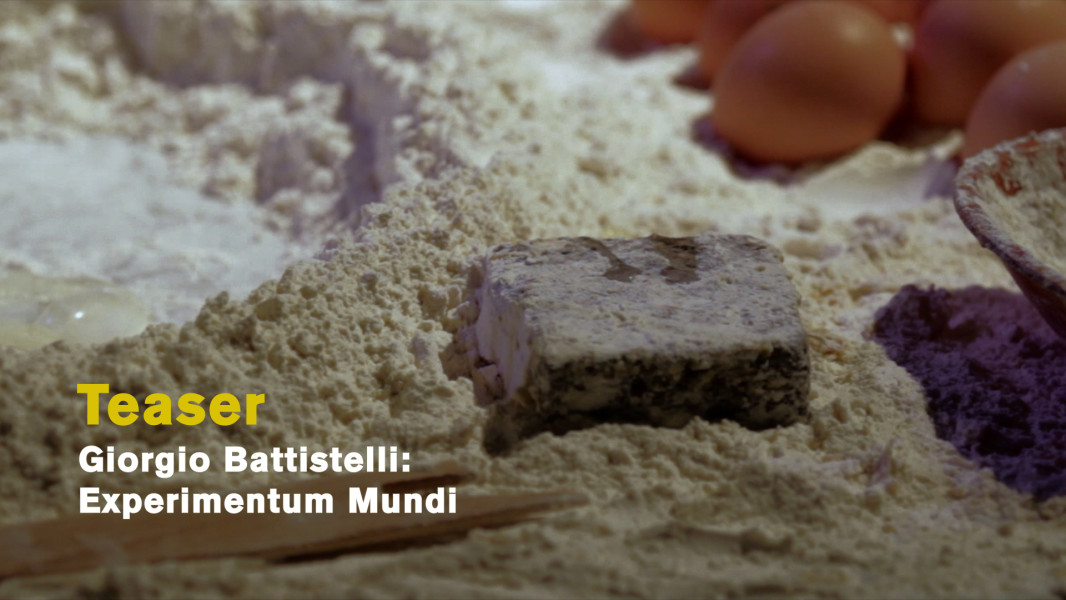 Giorgio Battistelli: Experimentum Mundi
© EuroArts Music / Ruth Tromboukis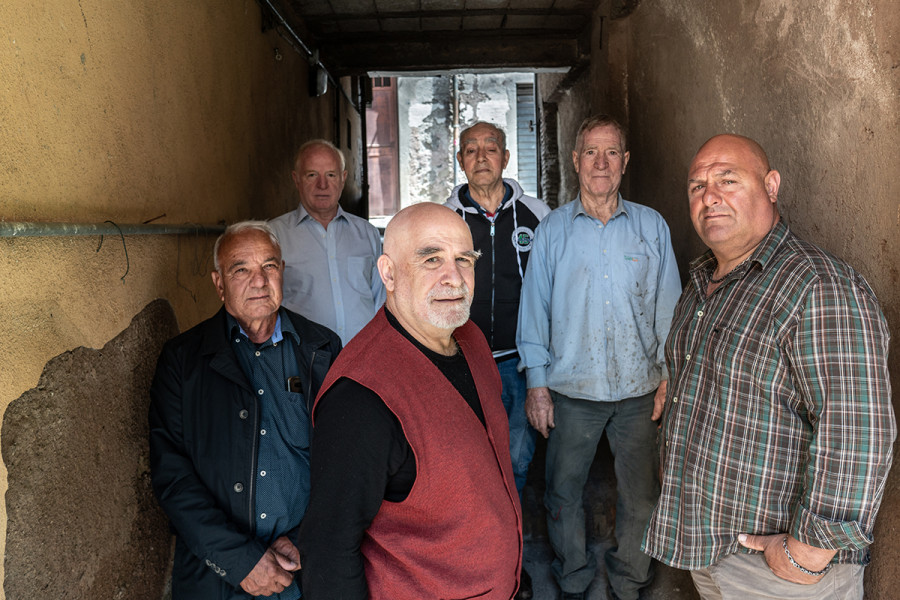 Meister ihres Fachs auf dem Sprung nach Berlin
© Karl Mancini
Die Piazza Pia in Albano Laziale
© Karl Mancini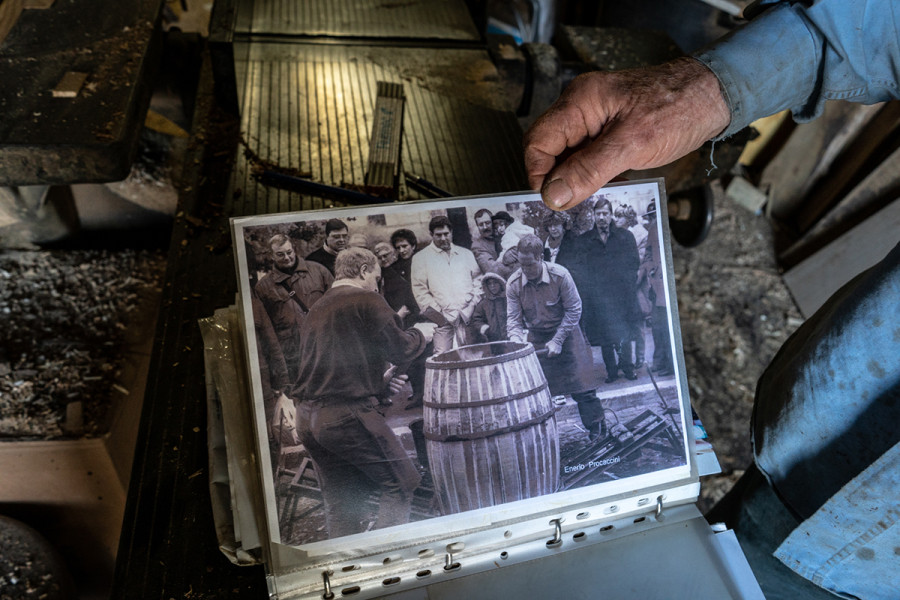 Die musizierenden Handwerker sind oft schon in der zweiten Generation
© Karl Mancini
Meister ihres Fachs auf dem Sprung nach Berlin
© Karl Mancini
Die musizierenden Handwerker sind oft schon in der zweiten Generation
© Karl Mancini
Von der Straße auf die Bühne, einer der Pflasterer beim Tagwerk
© Karl Mancini
Experimentum Mundi
Giorgio Battistelli [*1953]
Information on the piece
Opera di musica immaginistica
Text compiled by Giorgio Battistelli from "Encyclopédie ou Dictionnaire raisonné des Sciences, des Arts et des Métiers" by Denis Diderot and Jean-Baptiste le Rond d'Alembert [1751–1772]

for children from 10 years
1 hour / no interval
In Italian language with German and English surtitles
45 Minutes before the performance: Introductory lecture (in German) in the Rang-Foyer
Cast
Conductor

Speaker

Percussion

Cooper

Cooper

Carpenter

Carpenter

Pasta maker

Street pavers

Street pavers

Masons

Masons

Blacksmith

Blacksmith

Knife sharpener

Knife sharpener

Shoemaker

Shoemaker

Stonemason

Voices

Voices

Voices

Voices

Voices
Cast
Conductor

Speaker

Percussion

Cooper

Cooper

Carpenter

Carpenter

Pasta maker

Street pavers

Street pavers

Masons

Masons

Blacksmith

Blacksmith

Knife sharpener

Knife sharpener

Shoemaker

Shoemaker

Stonemason

Voices

Voices

Voices

Voices

Voices
About the performance
The pasta baker cracks a few eggs and reaches for the stirring stick, a little later the cobblers start work, next come the plasterers and blacksmiths. Thus a small Italian town with its traditional crafts gradually comes to life - when Giorgio Battistelli, as conductor, gives the cues for his music theatre work EXPERIMENTUM MUNDI. In it, sixteen artisans are on stage, all from Albano Laziale, a small town south of Rome, above Lake Albano, where the composer was also born in 1953.

In 1981, as a young composer, he created a monument to his hometown with EXPERIMENTUM MUNDI and at the same time a piece that has long since become a classic of contemporary music with more than 400 performances worldwide - and in which the craftsmen actually "only" go about their daily work. This work, however, with the resulting noises, the rhythms and specific sounds, is artfully processed into a music theatre that is about creating a world through the artistry of craftsmanship. The sixteen artisans are assisted by a percussionist, four singers, and an actor. The latter recites texts from the 18th century with excerpts from the "Encyclopédie" by Diderot and d'Alembert, in which the individual trades are described as they are still practised today - and as they can be experienced on stage in the almost one-hour composition.

EXPERIMENTUM MUNDI also offers an introduction to the work of Giorgio Battistelli, whose opera of the same name, based on Pier Paolo Pasolini's "Teorema", will have its world premiere on the main stage of the Deutsche Oper Berlin in June 2023.
Our articles on the subject