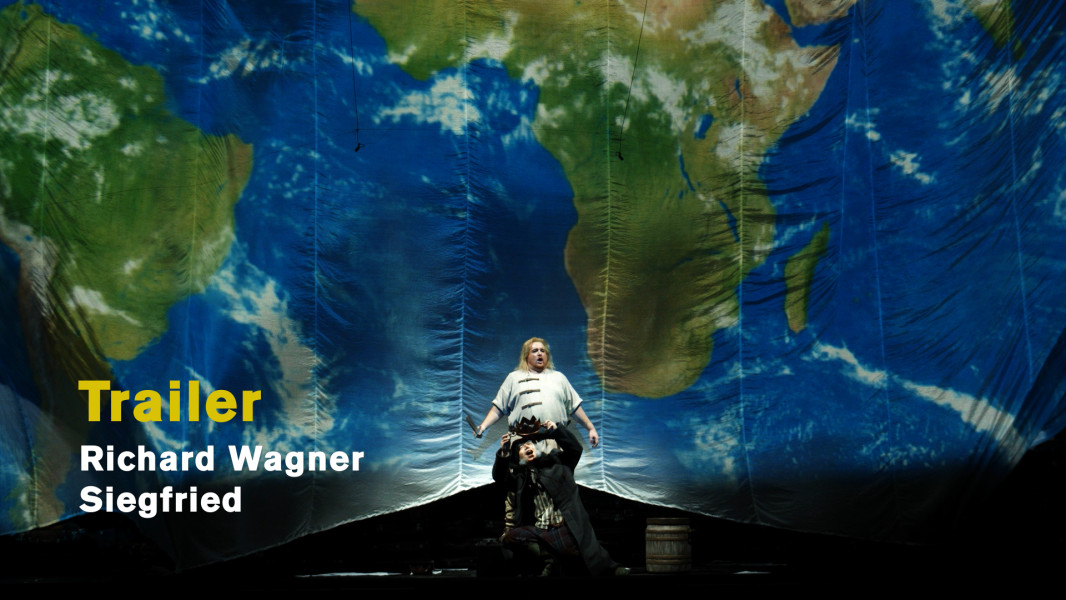 Richard Wagner: Siegfried
© Ruth Tromboukis
Jörg Königsdorf über "Siegfried"
© Ruth Tromboukis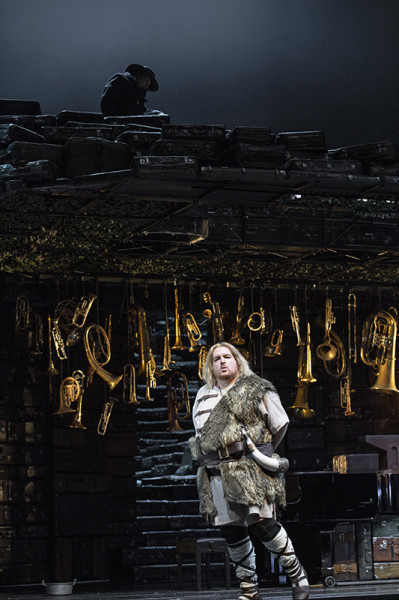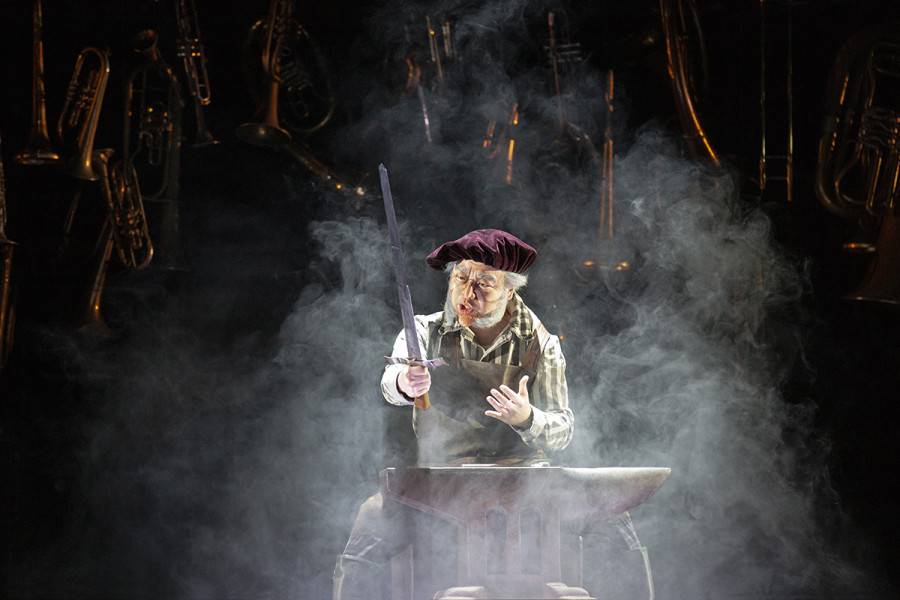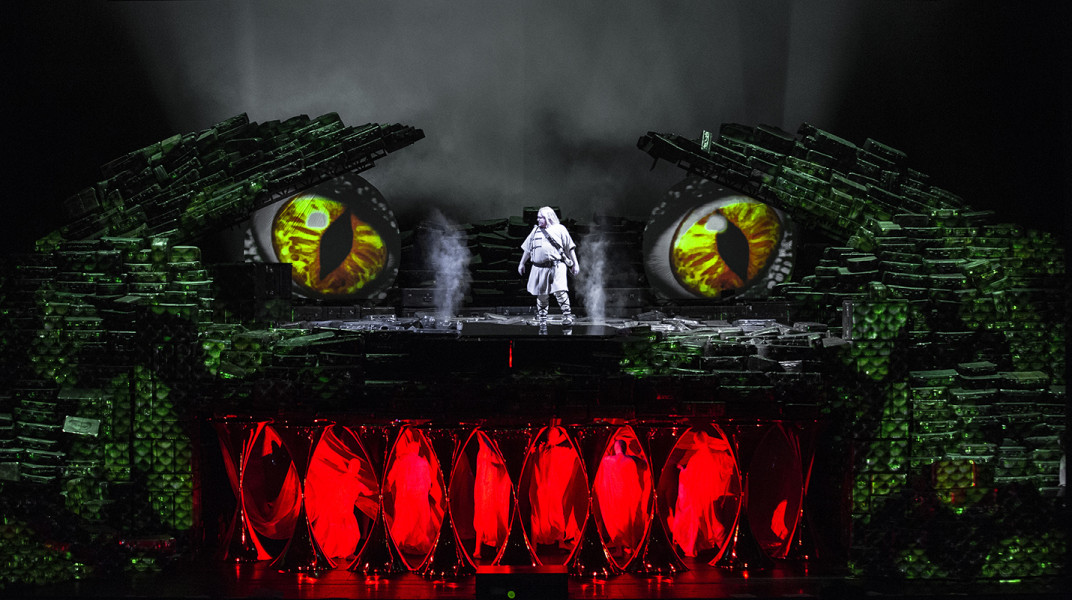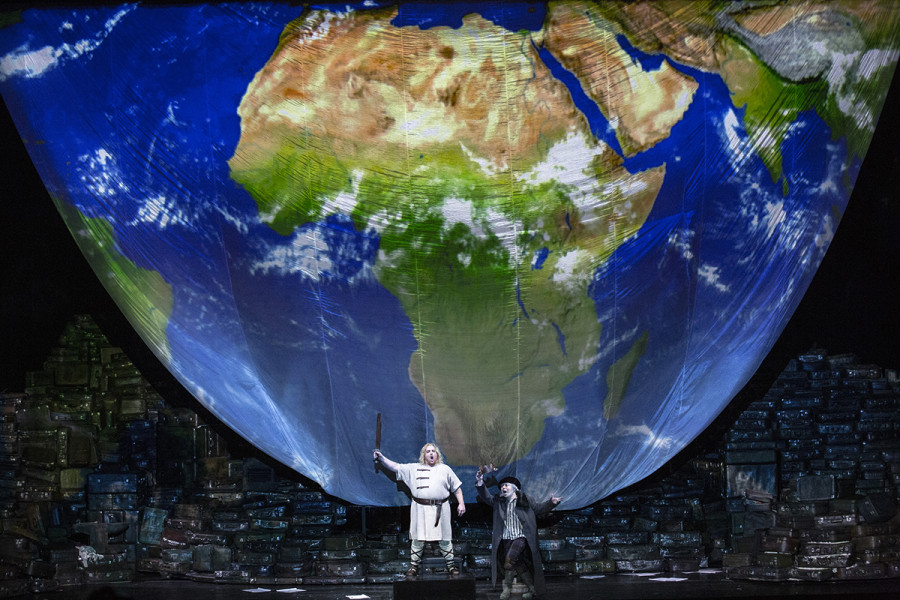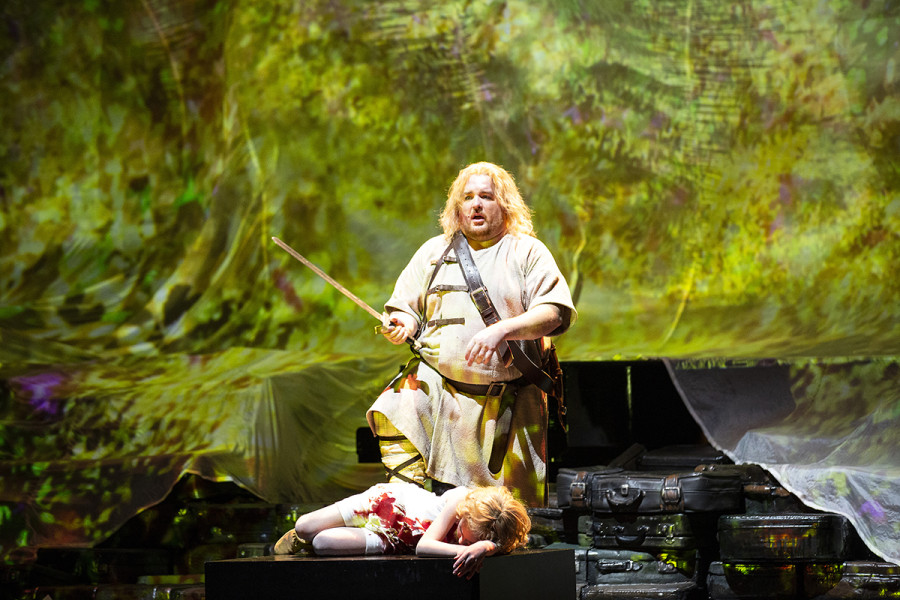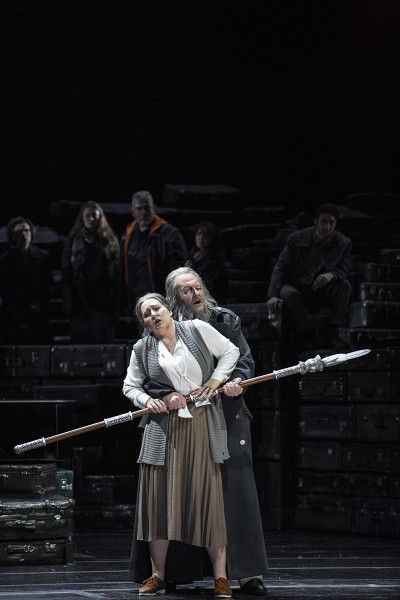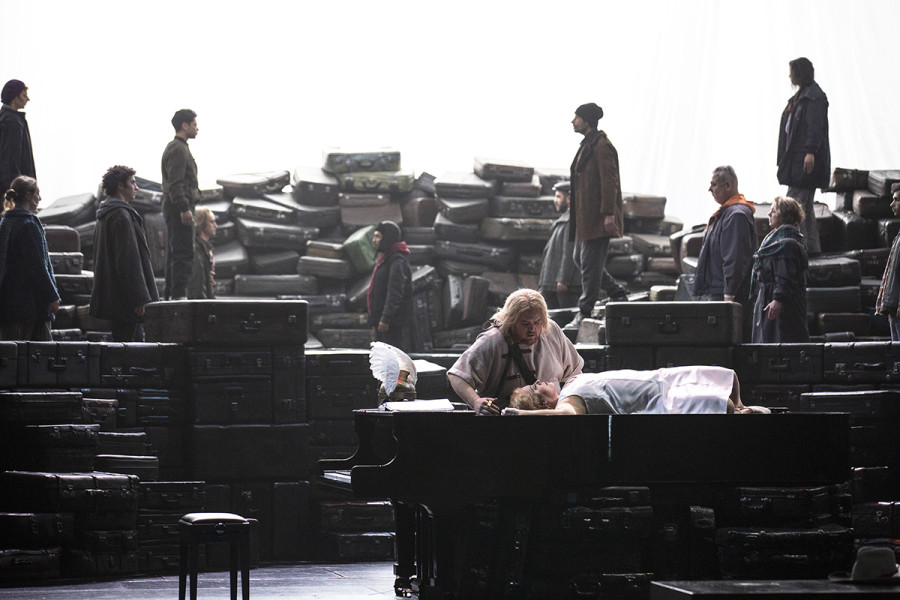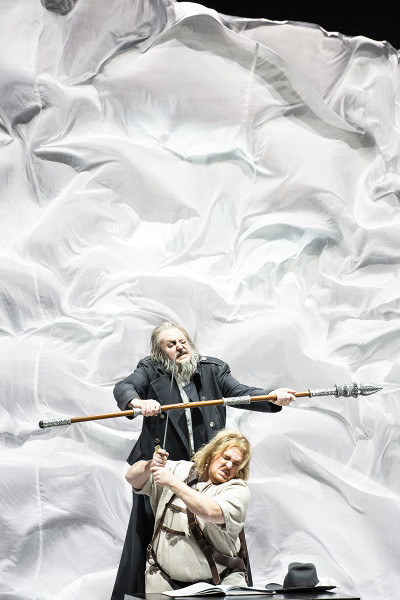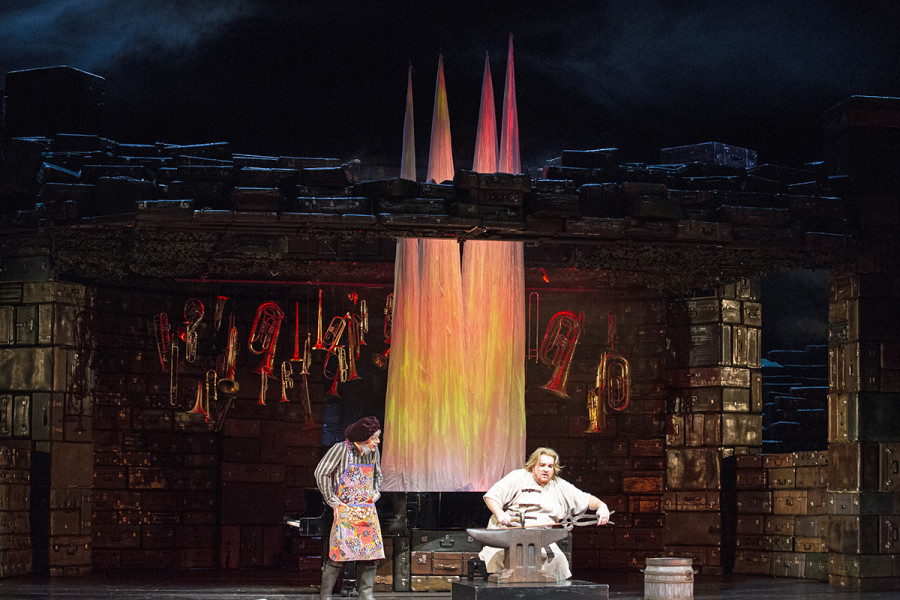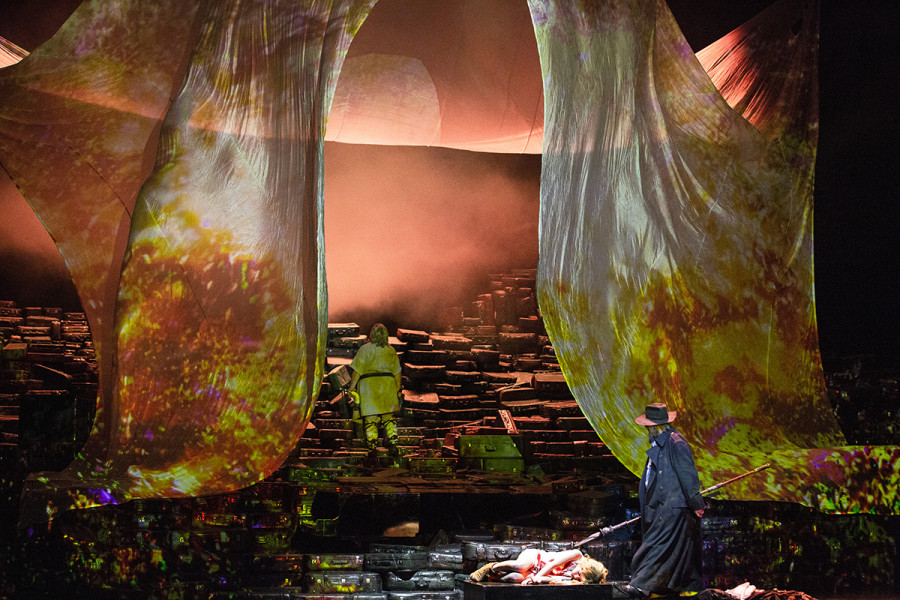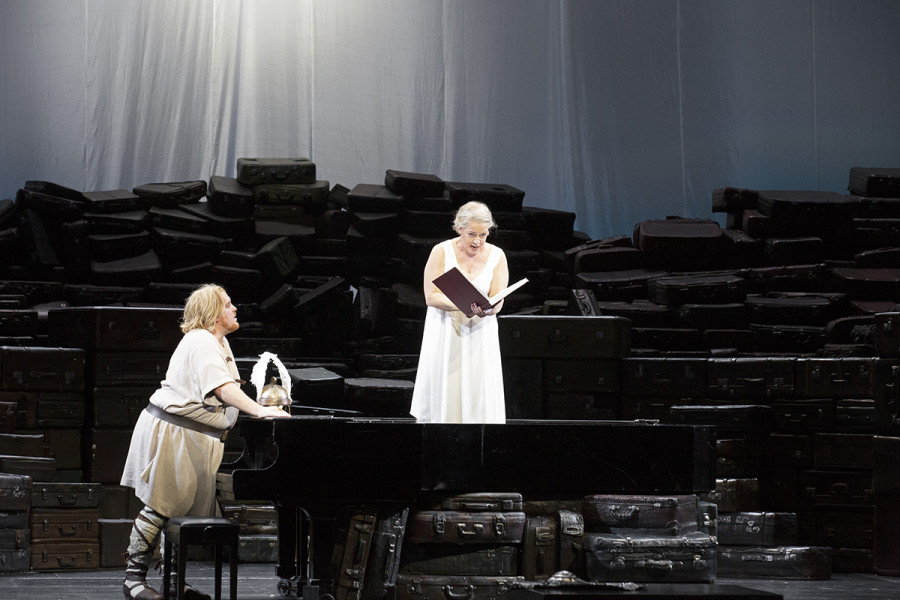 The Ring of the Nibelung – Siegfried
Richard Wagner [1813 – 1883]
Information about the work
The second day
A scenic festival in three days and one eve
First performed on 16th August, 1876 in Bayreuth
Premiered at the Deutsche Oper Berlin on 12th November 2021

recommended from the age of 16
5 hrs 45 mins | 2 intervals
In German with German and English surtitles
Cast
Conductor

Director, Set design

Set design

Costume design

Video

Light design

Dramaturgy

Siegfried

Mime

Wanderer

Alberich

Fafner

Erda

Brünnhilde

A bird

Orchestra
Our thanks to our partners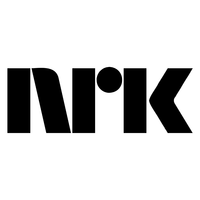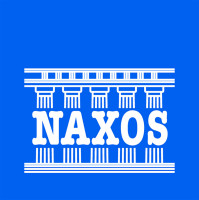 With the support of the Förderkreis der Deutschen Oper Berlin e. V. The recording is a production of Deutsche Oper Berlin and Naxos in cooperation with RBB, with the collaboration of NRK and MarqueeTV.
Cast
Conductor

Director, Set design

Set design

Costume design

Video

Light design

Dramaturgy

Siegfried

Mime

Wanderer

Alberich

Fafner

Erda

Brünnhilde

A bird

Orchestra
the content
The two middle sections of the tetralogy set out two ways of experiencing life. On the one hand we are presented in THE VALKYRIE with Brünnhilde, whose maturation process takes her from her discovery of sorrow and empathy to a conscious reflection on what it is to be human. By contrast, Siegfried's path is mapped out solely as a function of his sensory experience. Where initially the young man's self-image stems only from his exploration of his own boundless strength, other senses and sensibilities soon come to bear, along with an awakening sexuality. SIEGFRIED presents an encounter not only between man and woman but between two principles – Siegfried's innate, unquestioned vigour on one side and Brünnhilde's wisdom born of observation on the other. And as these two diametrical forces unite in a love clinch, the end of the opera seems to be presenting the basis for a renewal of human society.


As part of their collaboration, which has already been successful on several occasions, Deutsche Oper Berlin and Naxos as producer will audiovisually record the two cyclical performances of the RING DES NIBELUNGEN in November 2021. In addition to Deutsche Oper Berlin and Naxos, other production partners include Norwegian Television NRK, the online platform MarqueeTV and Rundfunk Berlin-Brandenburg, which will also broadcast the second cycle live on radio. After post-production of the recording, the RING DES NIBELUNGEN will be available in Germany on the ARD Mediathek and internationally on MarqueeTV in spring 2022, as well as being broadcast on Norwegian television. In autumn 2022, Naxos will release the RING cycle in a DVD or Blu-ray box set.

Our articles on the subject