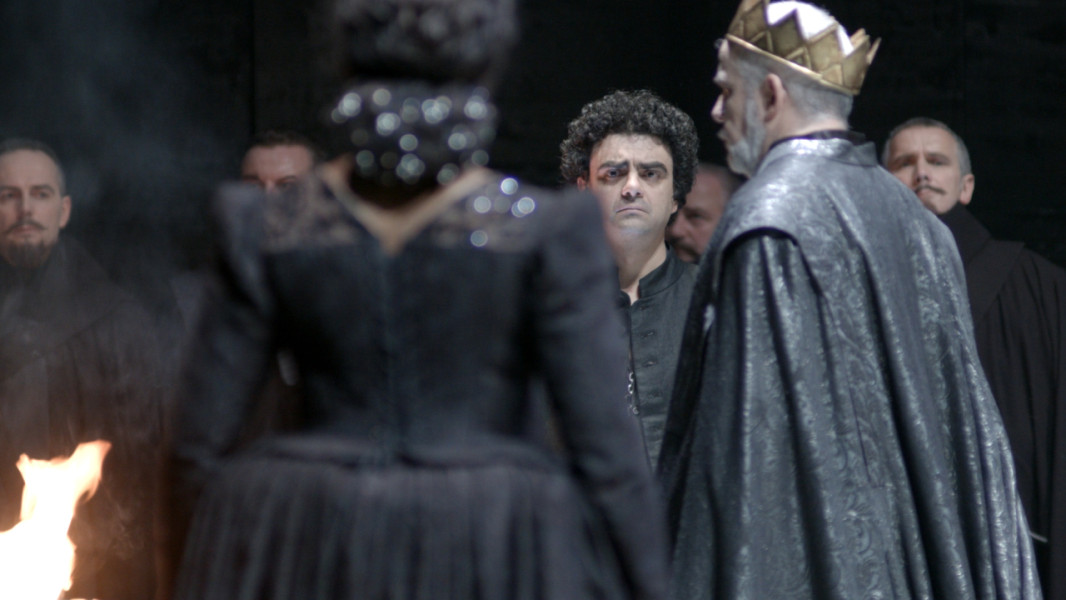 Don Carlo
© Ruth Tromboukis
Rolando Villazón und Etienne Dupuis singen das Freundschaftsduett aus Don Carlo
© Ruth Tromboukis
Fünf Cellisten spielen Don Carlo
© Ruth Tromboukis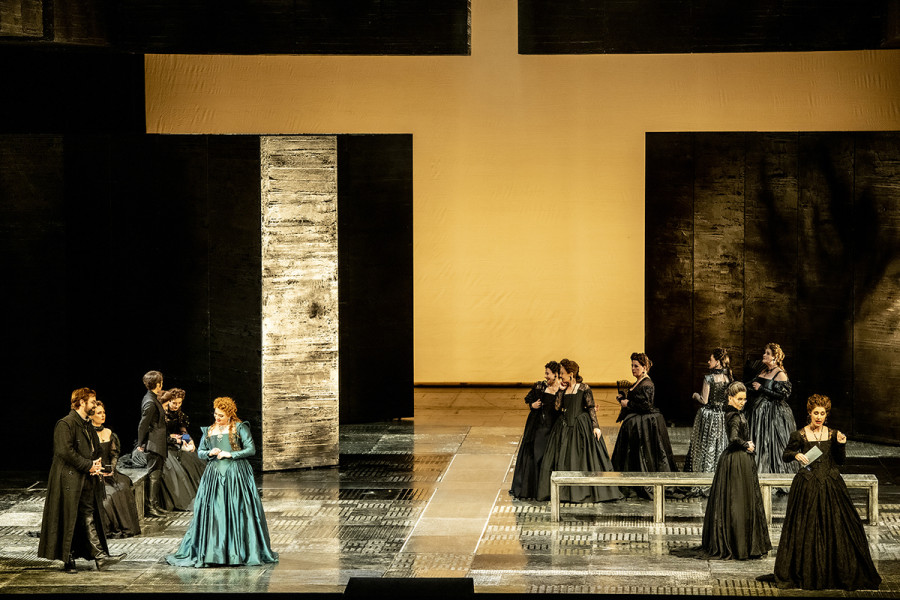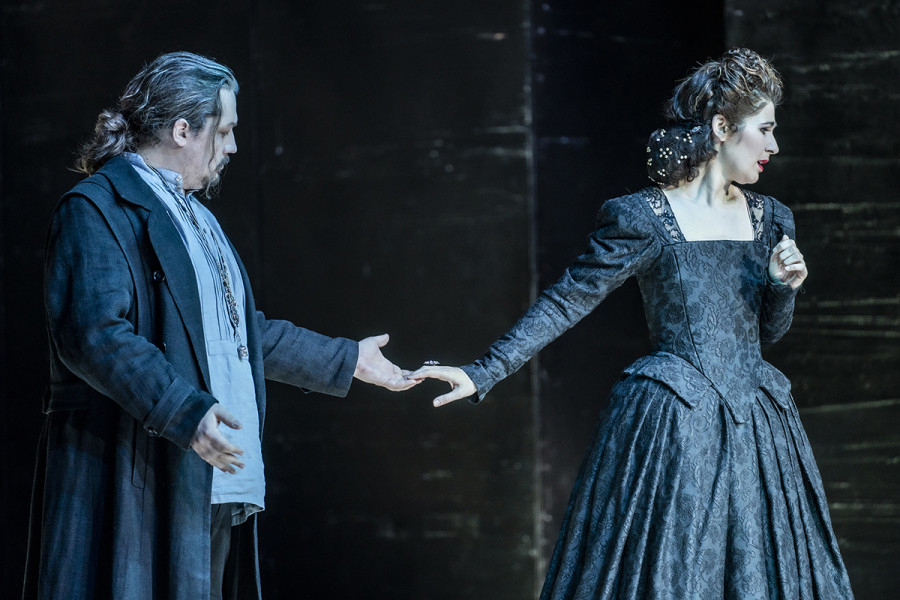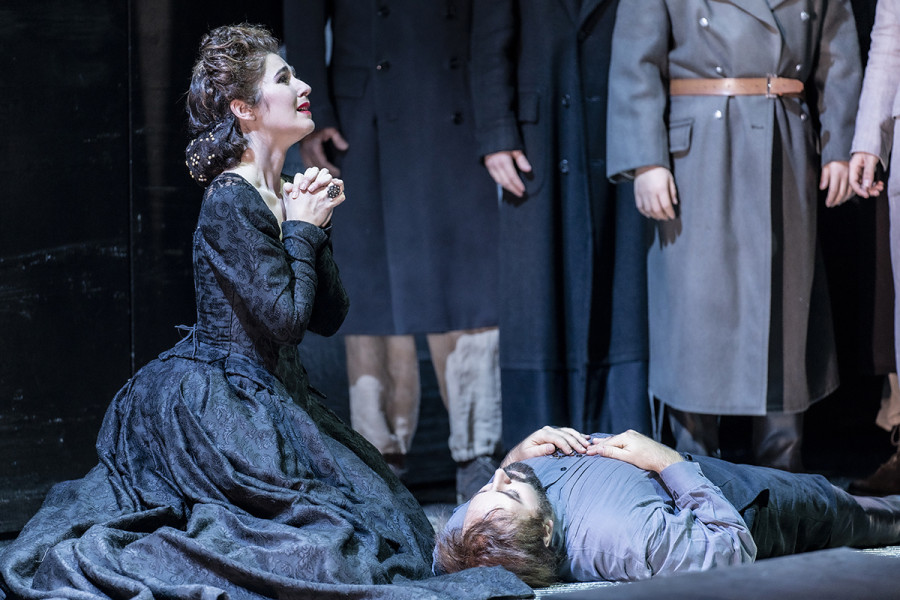 Don Carlo
© 2013 // Bernd Uhlig
Don Carlo
© 2011 // Barbara Aumüller
Don Carlo
© 2015 // Bettina Stöß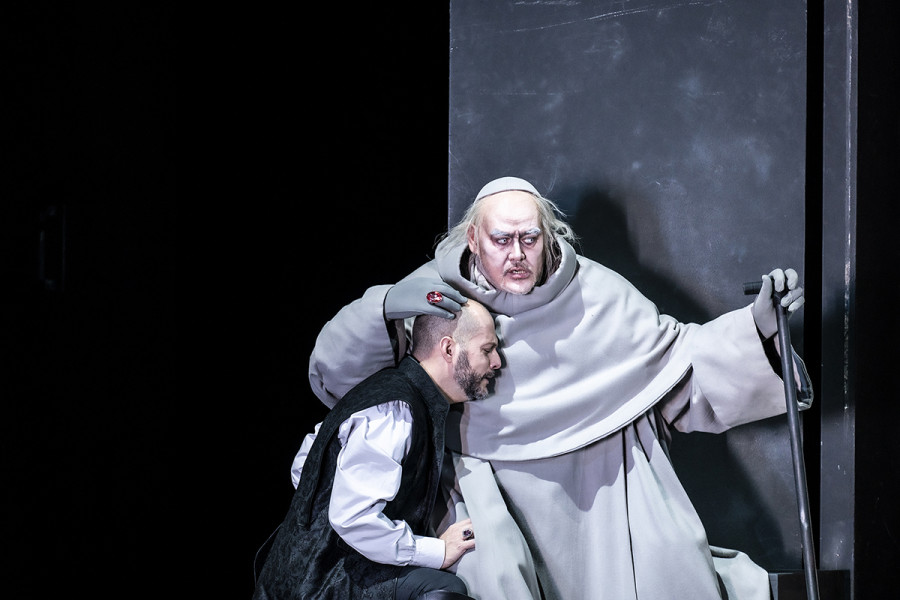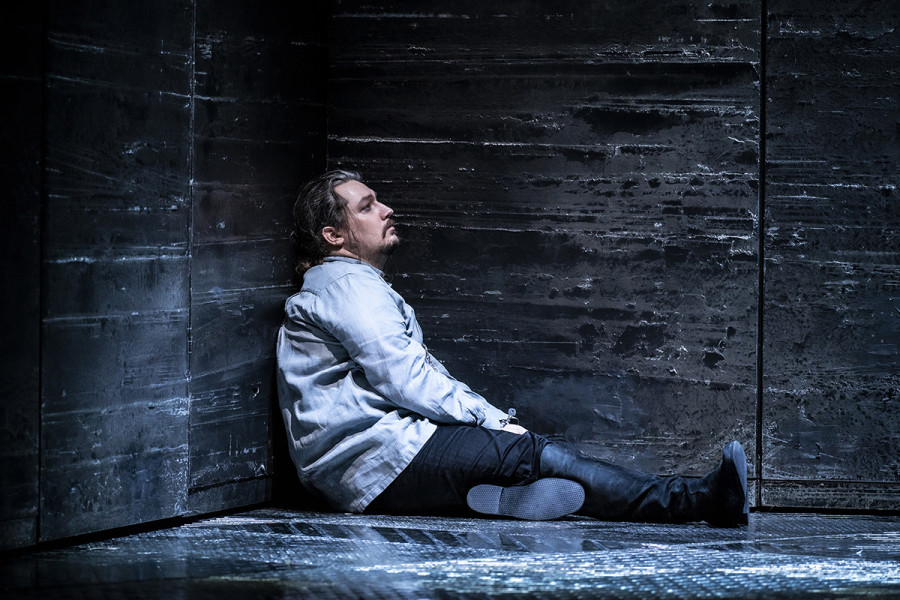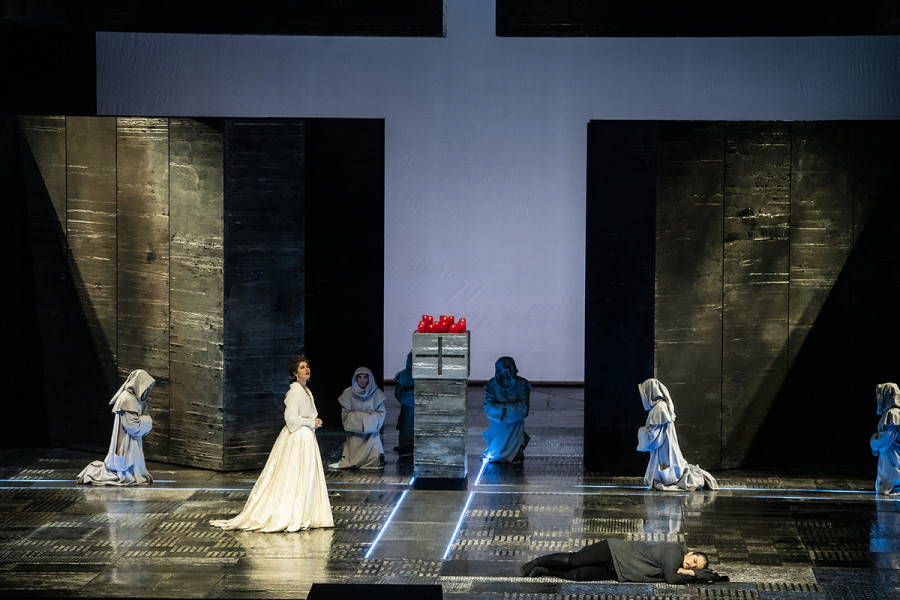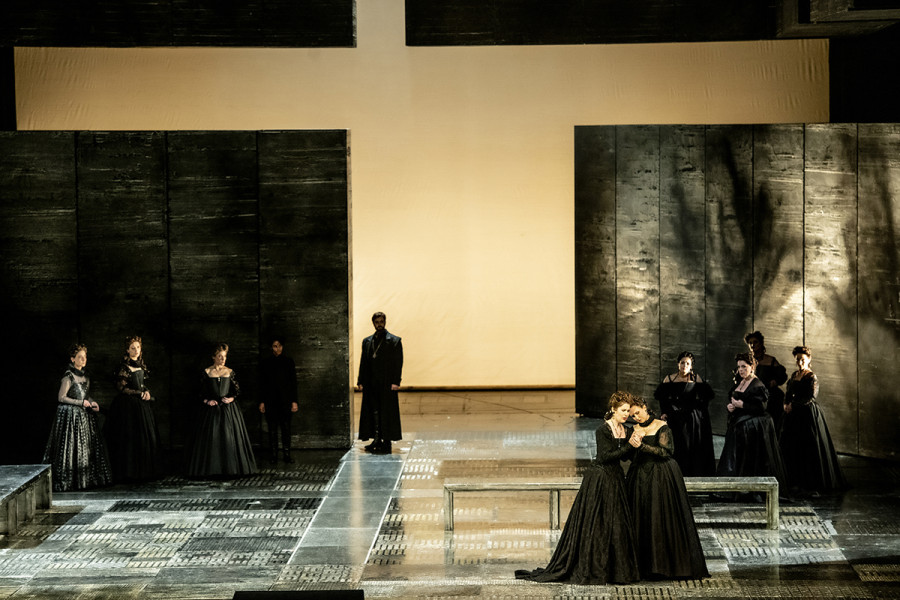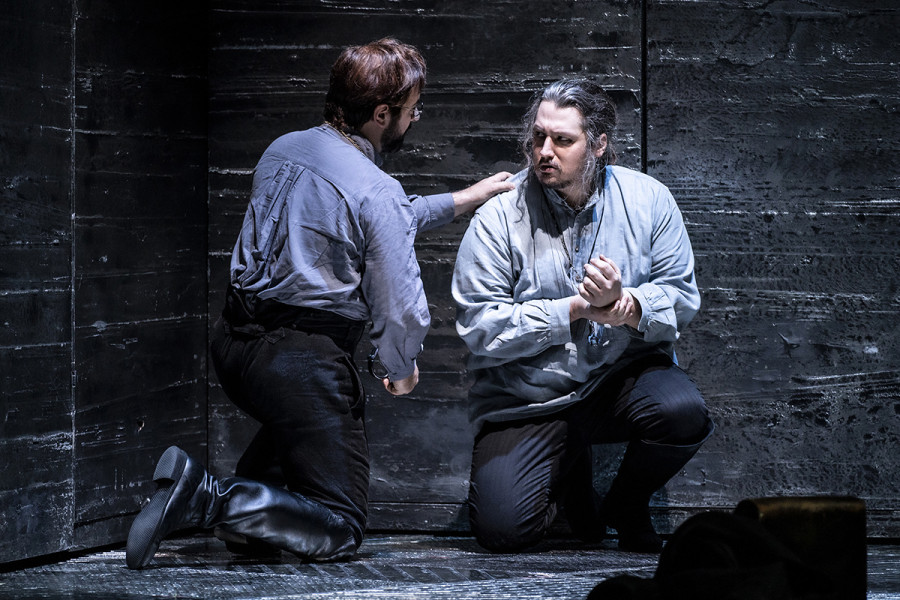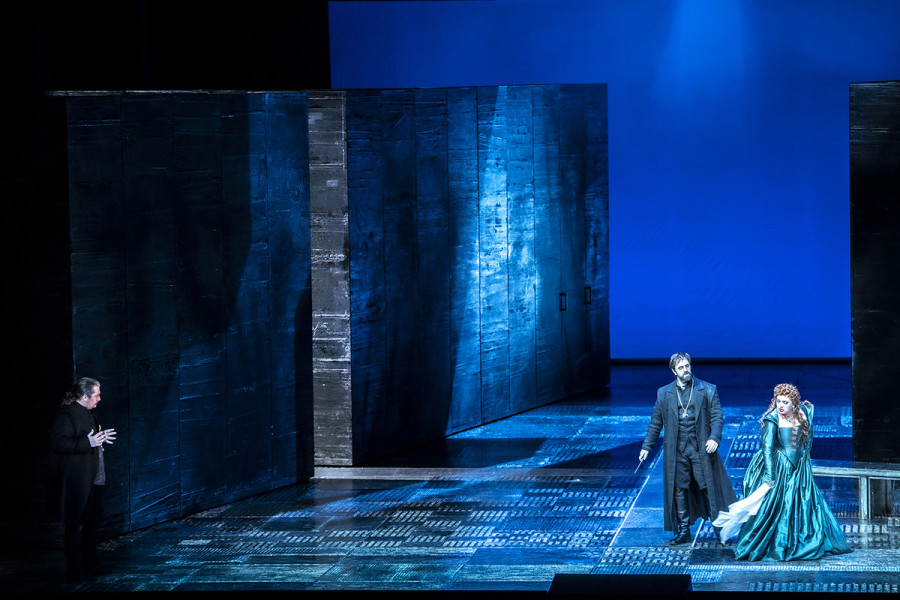 Don Carlo
Giuseppe Verdi (1813 – 1901)
Information about the work
Opera in four acts
Libretto by Joseph Méry and Camille du Locle, based on the tragedy by Friedrich Schiller
First performance of the Italian version by Achille de Lauzières on 10. January, 1884 in Milan
Premiered at the Deutsche Oper Berlin on 23. October, 2011

recommended from 16 years on
3 hrs 5 mins / 1 interval
In Italian language with German and English surtitles
Pre-performance lecture (in German): 45 minutes prior to each performance
Cast
Conductor

Stage Director, Stage Design, Lighting

Costume Design

King Philip of Spain

Don Carlo

Rodrigo, Marquis of Posa

Count of Lerma / Herold

Inquisitor

A monk

Elisabeth of Valois

Princess of Eboli

The page Thibaut

A voice

Flemish deputies

Orchestra
supported by

Kindly supported by Förderkreis der Deutschen Oper Berlin e. V.Presented by Cinestar.
Cast
Conductor

Stage Director, Stage Design, Lighting

Costume Design

King Philip of Spain

Don Carlo

Rodrigo, Marquis of Posa

Count of Lerma / Herold

Inquisitor

A monk

Elisabeth of Valois

Princess of Eboli

The page Thibaut

A voice

Flemish deputies

Orchestra
the content
It is common knowledge that Giuseppe Verdi, by nature a critical man, not only found much to disapprove of in the trends of his day but also subjected his own work to a continuous process of editing and revision.

None of his operas did he alter, abridge, rearrange or rewrite more intensely than his grimmest work of all – DON CARLO -, whose web of political, religious and social constraints is most reminiscent of the inescapability of destiny associated with Greek drama.

Verdi began writing the opera in 1865, and twenty years were to pass before the premiere in Milan of the four-act version that we are most familiar with today. The composer not only wrestled with the two languages of the piece, each with its distinctive form of expression. He was also at pains to achieve the best possible result by repeatedly cutting, reducing and rearranging. The opera, extensive sections of which are faithful to Schiller's play, went through no less than seven versions.

In none of the opera's characters does the light of reason sparkle. Prisoners of their situations, prisoners of their own reins of control and of their own making, above all prisoners of a deadly, ever-looming spiritual power greater even than secular hegemony… Verdi captures the essential helplessness of human beings entangled in this network of terror: at best, death brings release.

The performances of Verdi's DON CARLO on 5, 9, 15 and 18 December will take place without the participation of the chorus due to the infection. With the cancellation of two large choral scenes, the performance (with full orchestra in the pit, soloists, complete staging) will be shortened by approximately 25 minutes. The performance still has an intermission. Guests who do not wish to attend the performance due to the change, please contact our telephone ticket service on +49 30 343 84 343 for cancellation and refund of your tickets. We thank you for your understanding!
Our articles on the subject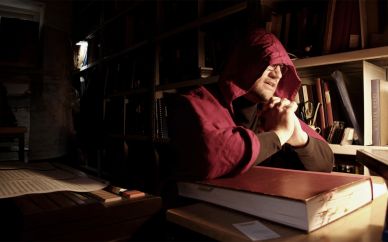 Dr Takt on Verdi's Don Carlos / Duet "Dio, che nell'alma infondere amor", Act I, Scene I