Richard Strauss: Arabella
© Ruth Tromboukis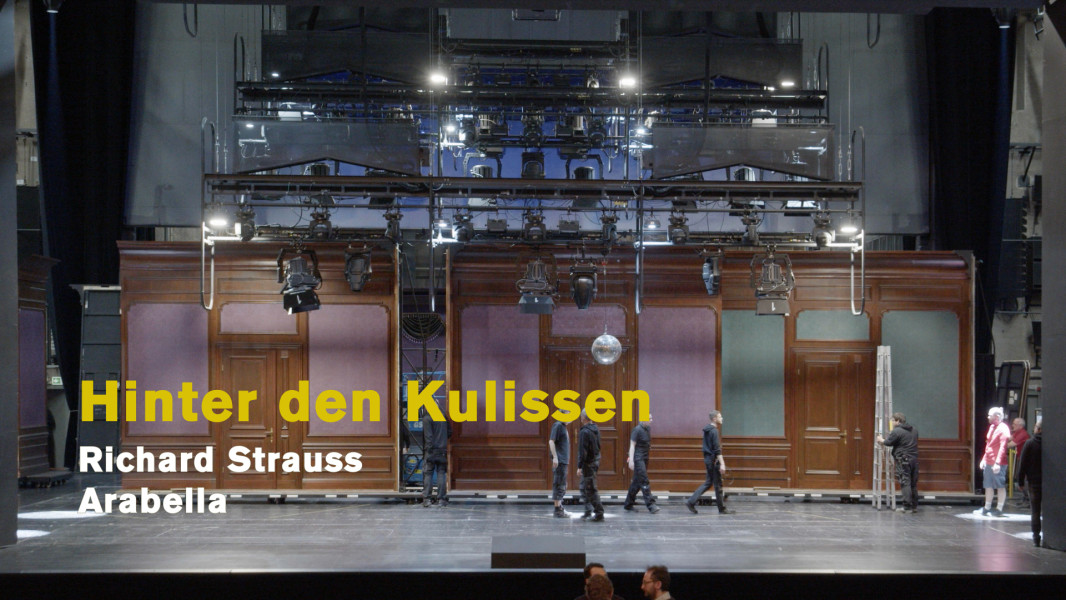 Arabella – The Making-Of
© Ruth Tromboukis
Arabella: Publikumsstimmen zur Premiere
© Ruth Tromboukis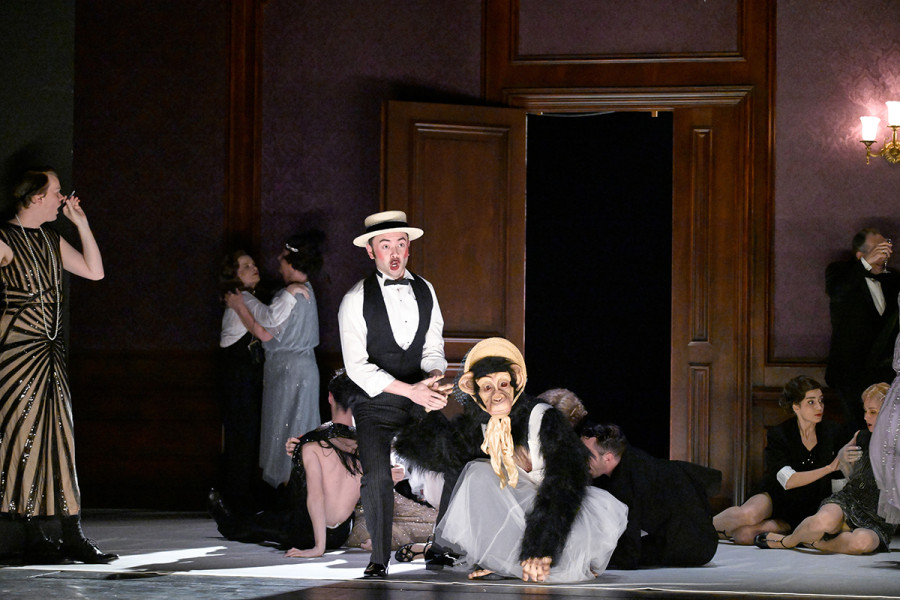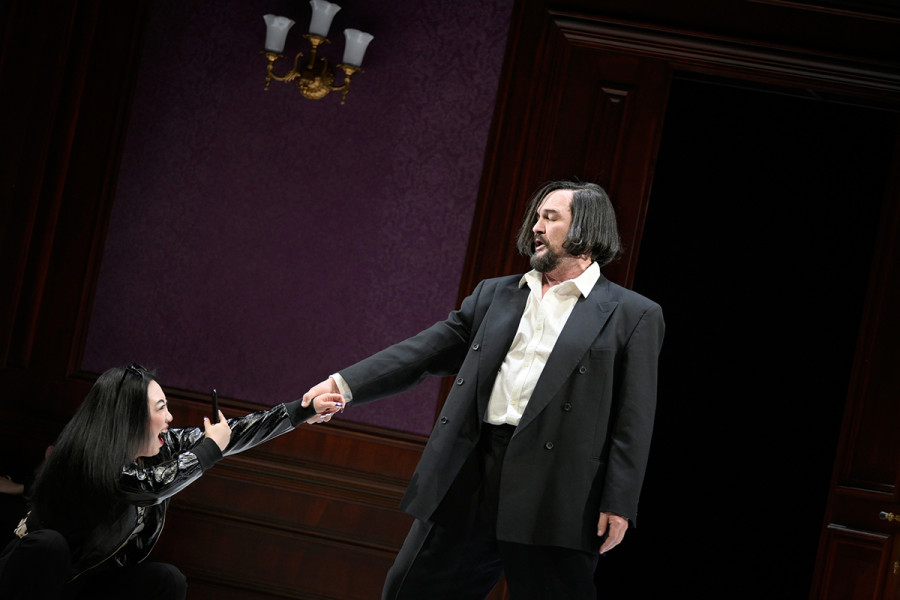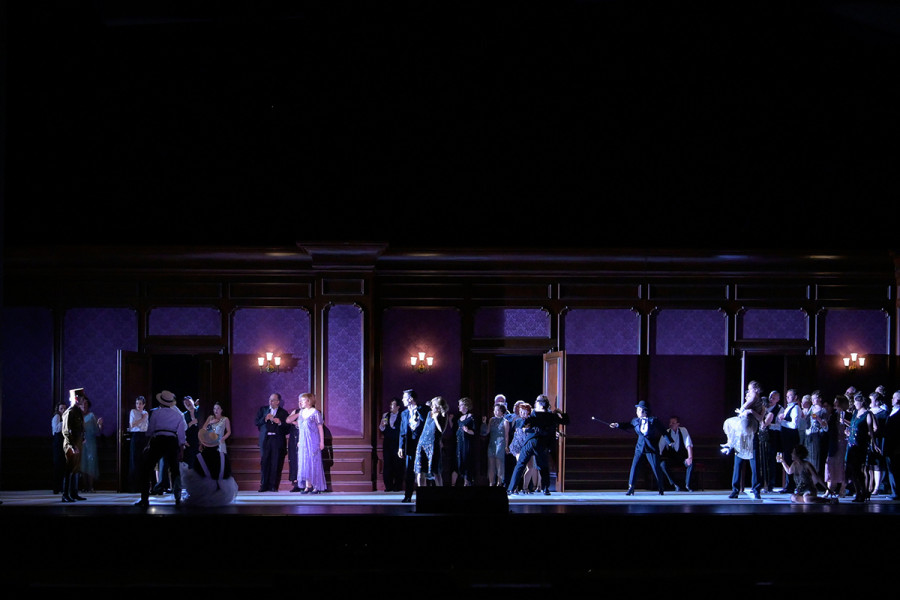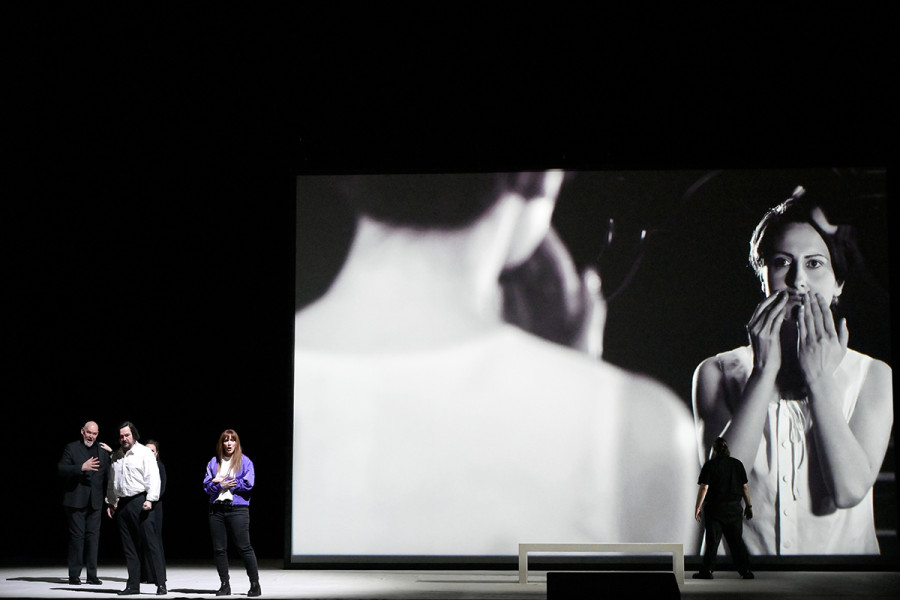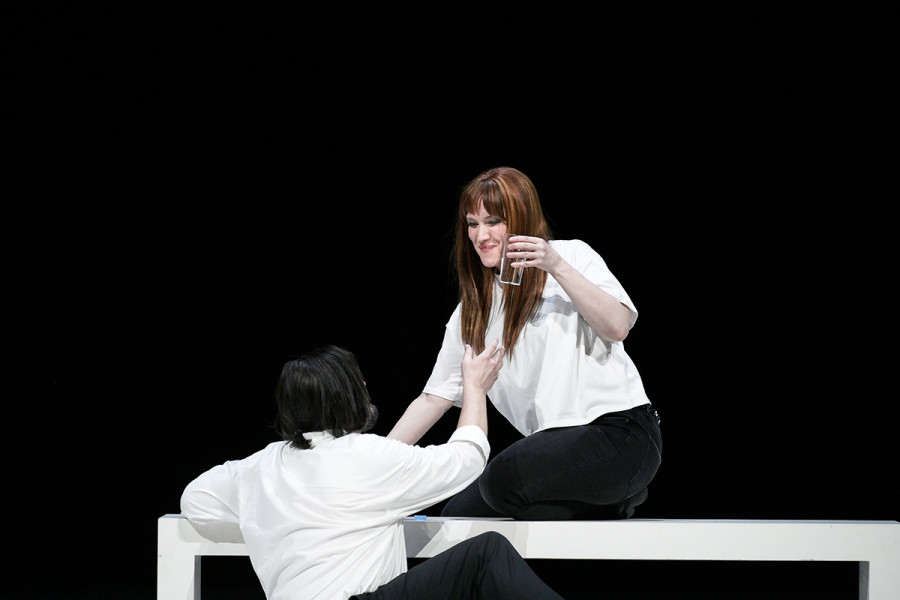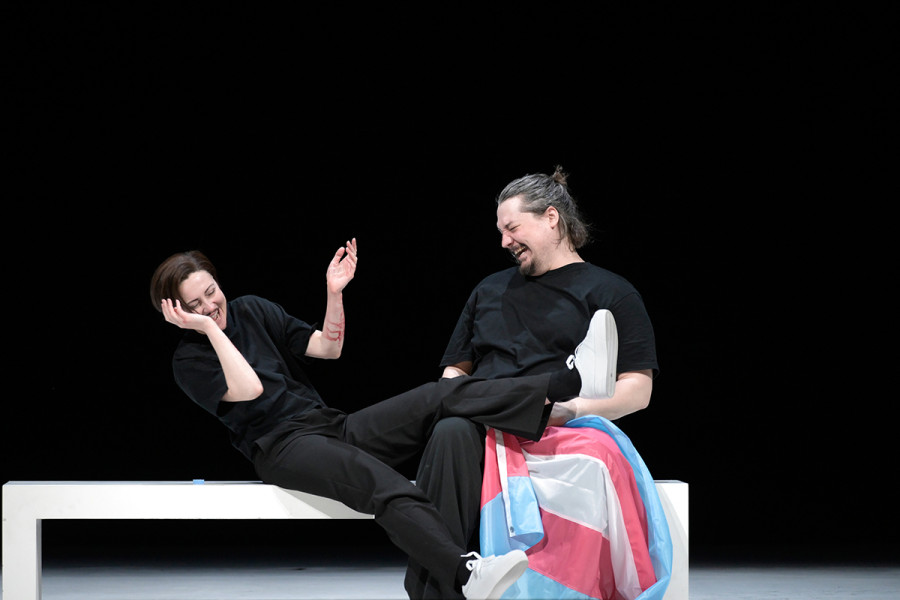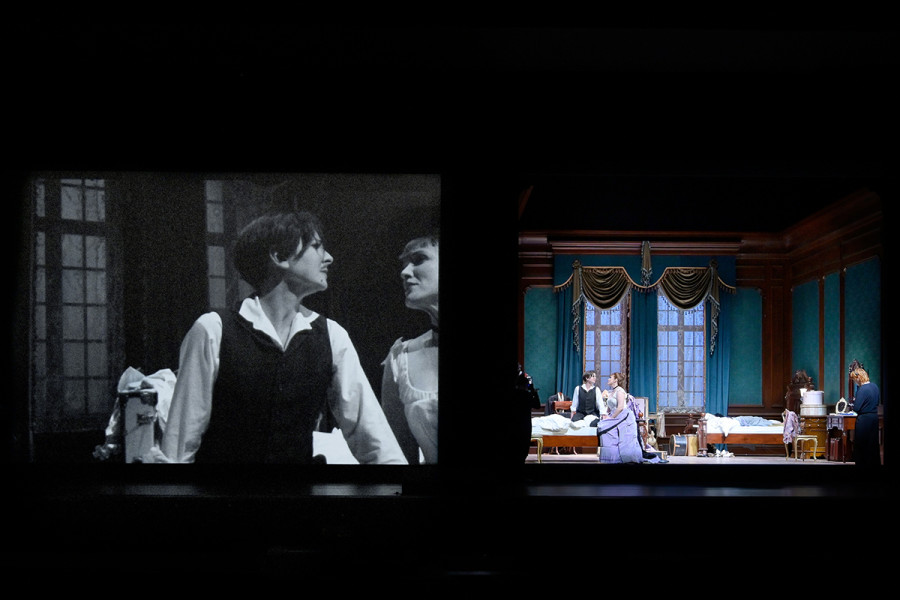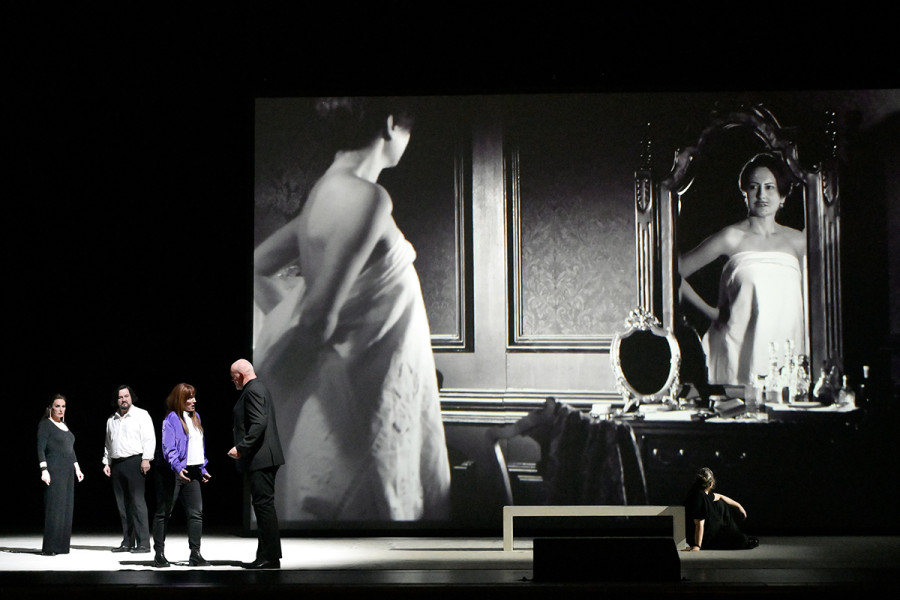 Premiere
Arabella
Richard Strauss [1864 – 1949]
Information about the work
Lyrical Comedy in Three Acts
Poem by Hugo von Hofmannsthal
First performed in Dresden on 1 July 1933
Premiere at the Deutsche Oper Berlin on 18 March 2023

recommended from 15 years
approx. 3 hours 30 minutes | Two breaks
In German with German and English surtitles
Pre-performance lecture (in German): 45 minutes prior to each performance
recommended from 15 years
Cast
Conductor

Director

Set-design, Costume-design

Costume assistant

Choreographer

Light-design

Video

Chorus Director

Dramaturgy

Count Waldner

Adelaide

Arabella

Zdenka

Mandryka

Matteo

Count Elemer

Count Dominik

Count Lamoral

Fiakermilli

fortuneteller

Welko

Djura

Jankel

A room steward

Chorus

Orchestra
Our thanks to our partners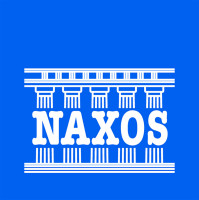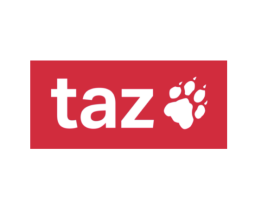 The performances of ARABELLA on 18 and 23 March 2023 will be recorded by rbb Kultur and Naxos. rbb Kultur will broadcast the premiere on a time-delayed basis on 18 March 2023, starting at 20:03. A DVD / Blu-ray of this production will be produced as a collaboration between Naxos and Deutsche Oper Berlin. With the support of the Förderkreis der Deutschen Oper Berlin e. V. Presented by rbb Kultur and taz
Cast
Conductor

Director

Set-design, Costume-design

Costume assistant

Choreographer

Light-design

Video

Chorus Director

Dramaturgy

Count Waldner

Adelaide

Arabella

Zdenka

Mandryka

Matteo

Count Elemer

Count Dominik

Count Lamoral

Fiakermilli

fortuneteller

Welko

Djura

Jankel

A room steward

Chorus

Orchestra
the content
On the work
Vienna, circa 1860. The financially strapped Count Waldner is lodging with his family in a Viennese hotel. His only path to solvency is for him to secure an advantageous marriage for one of his two daughters – and the family can only afford to present Arabella, the eldest, in the upper circles of society. To conceal the family's indigence, the parents have raised Zdenka as a boy, dressing her accordingly. Arabella is not short of suitors but has resolved to wait for 'Mr Right'. When Mandryka, an aristocrat from a distant region, arrives, he and Arabella are instantly smitten. Arabella only asks to be able to bid farewell to her friends and suitors at the Fasching ball that evening.

At the ball, Arabella says goodbye to her admirers. There is also the young officer Matteo, with whom Zdenka is secretly in love and with whom she has formed a friendship under the guise of her disguise as a boy. Matteo, however, desires Arabella and is distraught when he realises the hopelessness of his love. Zdenka devises a plan: she fakes a letter from Arabella in which she promises Matteo a night of love together. But instead she wants to wait for him herself in the darkness of the hotel room. Mandryka learns of Arabella's alleged infidelity and goes to the hotel with the ball guests to surprise Arabella in flagrante delicto.

Arabella, innocent of this, is initially shocked and saddened by Mandryka's suspicions but forgives him when the mix-up is revealed for what it is. The two agree to marry, as do Zdenka and Matteo.

On the production
Richard Strauss's orchestral richness and opulence coupled with the period Viennese setting of the work led to ARABELLA being falsely pigeonholed as a light-hearted comedy of errors from its 1933 premiere onwards. In the estimation of Tobias Kratzer, however, who triumphed at the Deutsche Oper with his production of Alexander von Zemlinsky's THE DWARF, this final collaboration between Strauss and Hugo von Hofmannsthal marks a collision of two world views: the traditional roles of men and women on the one hand – as expressed in Arabella's famous solo "Und du sollst mein Gebieter sein" – and a modern idea of social interaction on the other – as illustrated by Zdenka with her questioning of gender-based identities. Here, Kratzer turns the spotlight on this disunity between the various character portrayals in ARABELLA and explores these role-specific tensions on a continuum stretching from 19th-century Vienna to the present day.

Our articles on the subject