Premiere
Hérodiade (concert version)
Jules Massenet [1842 – 1912]
Information about the work
Opera in four acts with a libretto by Paul Milliet and Henri Grémont based on the novella "Hérodias" (1877) by Gustave Flaubert.
First performed in Brussels on 19 December 1881
approx. 2 hrs 45 mins / one interval
In French language with German and English surtitels
45 minutes before beginning: Introduction (in German language)
Cast
Conductor

Chorus master

Hérode

Hérodiade

Salomé

Jean

Phanuel

Vitellius

The High Priest

A young Babylonian

Voice from the temple

Chorus

Orchestra
Dates & Tickets
Repertoire // Premiere

D-Prices: € 136,– / € 100,– / € 72,– / € 44,– / € 26,–

Repertoire // Last Performance

D-Prices: € 136,– / € 100,– / € 72,– / € 44,– / € 26,–
Our thanks to our partners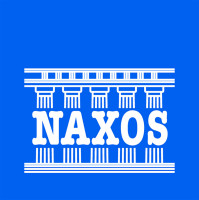 The performances of HÉRODIADE on 15 and 18 June 2023 will be recorded. A CD of this production will be produced as a collaboration between Naxos/OEHMS and Deutsche Oper Berlin.
Cast
Conductor

Chorus master

Hérode

Hérodiade

Salomé

Jean

Phanuel

Vitellius

The High Priest

A young Babylonian

Voice from the temple

Chorus

Orchestra
the content
Few female characters inspired the art of the late 19th century as lastingly as the Judean princess Salome, who legend has it was responsible for the beheading of John the Baptist. In France especially, writers, painters and composers were transfixed by the subject and its heady blend of orientalism, eroticism, decadence and opulence. No less so Jules Massenet, although his treatment, which received its world premiere in Brussels in 1881, focused not on the royal child-woman Salome, whom Richard Strauss was to take as his main protagonist a quarter of a century later, but on her mother Herodias, the wife of King Herod. Strauss's rendition, his first triumph in the opera genre, kicked open the door to the 20th century, while Massenet's version, with its pathos, posturing and Hollywood-worthy script, marks one of the last hurrahs of 19th-century grand opéra. With his cast featuring a queen whose jealousy is to blame for her daughter's death, an enigmatic soothsayer, a prophet who is not immune to feelings of love, a vacillating ruler and a princess who displays a heroic degree of love, Massenet presents a multitude of striking characters and includes a liberal dash of local colour with his use of Hebrew and oriental motifs.

For this concertante performance at the Deutsche Oper Berlin the great mezzo-soprano Clémentine Margaine returns to the opera house where she has enjoyed triumphs in roles such as Carmen, Marguerite in LA DAMNATION DE FAUST and most recently Fidès in LE PROPHETE.

Our articles on the subject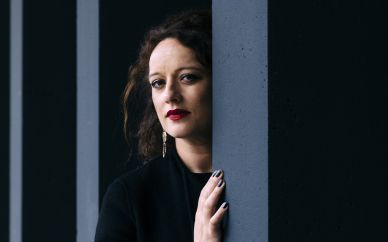 Seven questions for ... Clémentine Margaine
Our recommendations