Finalkonzert / Bundeswettbewerb Gesang Berlin
© Matthias Heyde
Final Concert of the National Song Contest
51st National Singing Competition
Information about the work
supported by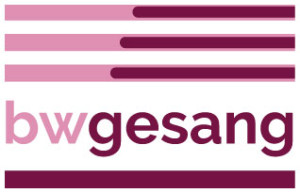 Presented by Deutschlandfunk Kultur
the content
The 51st National Singing Competition for Opera, Operetta and Concert will take place in autumn 2022. Singers aged 17 to 30 can apply from 1 June to 1 October. They can hope for an invitation to the final rounds in Berlin, which will take place from 28 November to 2 December in the Hardenbergstraße Concert Hall. On 12 December 2022, the prize winners will perform in concert at the Deutsche Oper Berlin. They will be accompanied by the Orchestra of the Deutsche Oper Berlin conducted by Patrick Lange.

Due to the pandemic, the pre-selection for the competition will not yet be held again at various stages throughout Germany. Instead, a jury will decide on participation in the final rounds on the basis of videos.

As in previous years, all performances will then be published free of charge as video on demand in order to present the young artists to interested parties and casting directors beyond the competition.