Intermezzo
Richard Strauss [1864 – 1949]
Information about the work
A bourgeois comedy with symphonic interludes in two acts
Libretto by Richard Strauss
First performed at the Schauspielhaus Dresden on 4 November 1924
Premiere at the Deutsche Oper Berlin on 25 April 2024

2 hours 45 minutes | 1 interval
In German with German and English surtitles
Pre-performance lecture (in German): 45 minutes prior to each performance
recommended from 15 years
Cast
Conductor

Director

Set-design, Costume-design

Light-design

Video

Dramaturgy

Court Conductor Robert Storch

Christine, his wife

Franzl, her little son

Anna, the Chambermaid

Baron Lummer

Kapellmeister Stroh

Notary

Wife of the notary

Kommerzienrat

Judicial Council

Kammersänger

Therese

Orchestra
Our thanks to our partners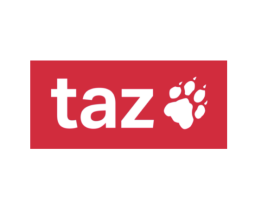 Supported by Förderkreis der Deutschen Oper Berlin e. V. Presented by rbb Kultur and taz.
Cast
Conductor

Director

Set-design, Costume-design

Light-design

Video

Dramaturgy

Court Conductor Robert Storch

Christine, his wife

Franzl, her little son

Anna, the Chambermaid

Baron Lummer

Kapellmeister Stroh

Notary

Wife of the notary

Kommerzienrat

Judicial Council

Kammersänger

Therese

Orchestra
the content
About the work
Audiences exiting the theatre after the world premiere of Richard Strauss's eighth opera INTERMEZZO felt wrong-footed and out-of-sorts. Instead of drawing on classical material or mythology, the composer had served up a straight story with him and his wife as characters, showing contempt for the boundary between private life and literary work. What they hadn't realised was that Strauss had once again demonstrated that he was not only hip to musical-theatre trends but could also make them his own: for INTERMEZZO is Strauss's response to 1920s audiences' desire for "modern" opera subjects and can be seen as part of a line of avant-garde works by the likes of Arnold Schönberg (VON HEUTE AUF MORGEN) and Paul Hindemith (NEUES VOM TAGE). Unlike them, however, Strauss remains true to his classical sound and creates another of his famous soprano roles, shimmering with cantilenas, in the form of the main character, Christine, the fictional composer's wife.

And in the same way that Christine represents Strauss's real-life wife Pauline, so the successful kapellmeister Robert Storch stands in as Richard Strauss himself. Even the misunderstanding that almost destroys the fictional marriage is based on fact. The old comic device, a seductive letter from a woman of dubious virtue that falls into the wrong hands, leads Christine to believe that her husband is two-timing her. The misapprehension is cleared up and everything ends happily, yet the INTERMEZZO incident is more a way of painting the complex, sensitive picture of a woman who is unfulfilled but also aware that she is defined by her role as the caring spouse of a successful musician.


About the production
INTERMEZZO is the middle element in a Richard Strauss trilogy running at the Deutsche Oper Berlin, in which director Tobias Kratzer shines a spotlight on phases in the trajectory of a relationship. Following on from ARABELLA, which explored the difficulties of courtship, INTERMEZZO studies the "wearisome lowlands". And as with ARABELLA Kratzer makes out a modernity in the material that transfers well to the 21st century: on the one hand we have a woman looking for meaning beyond that of a wife but unable to make the break from her husband; on the other hand the real-life husband reinforcing his patriarchal role by creating a character based on his wife, thereby immortalising his own view of the relationship. Because Strauss is also creating a monument to his own artistry in the form of complex symphonic interludes – another subject explored by the production.

Our articles on the subject