Gastmahl
© Eike Walkenhorst
Elli Neubert, Ralph Heidel: Gastmahl – Ein Teaser
© Ruth Tromboukis
Gastmahl
© Eike Walkenhorst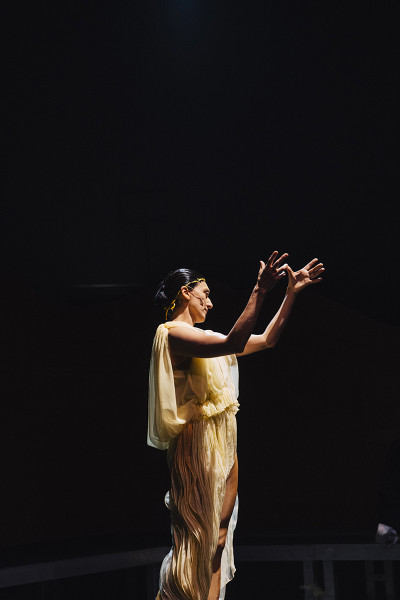 Gastmahl
© Eike Walkenhorst
Gastmahl
© Eike Walkenhorst
Gastmahl
© Eike Walkenhorst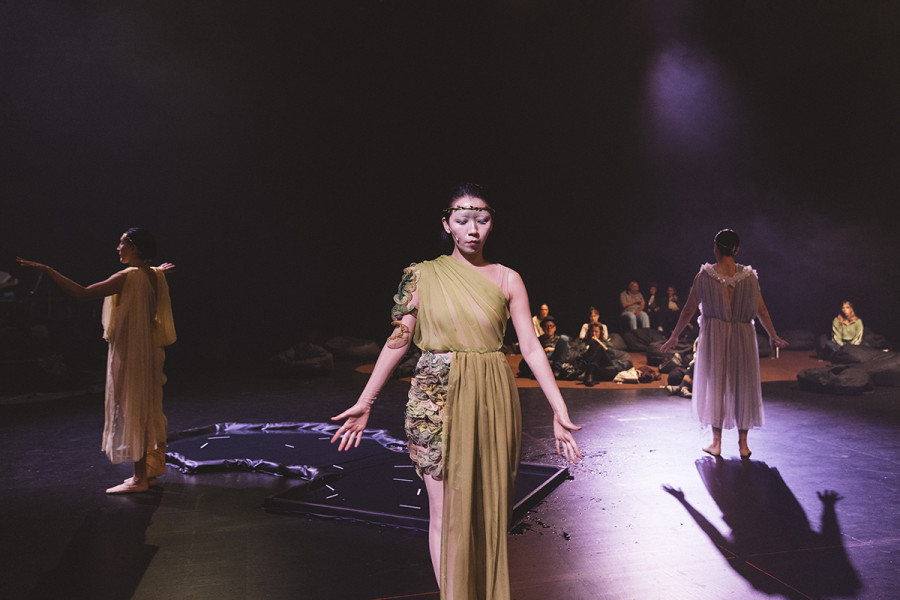 Gastmahl
© Eike Walkenhorst
Gastmahl
© Eike Walkenhorst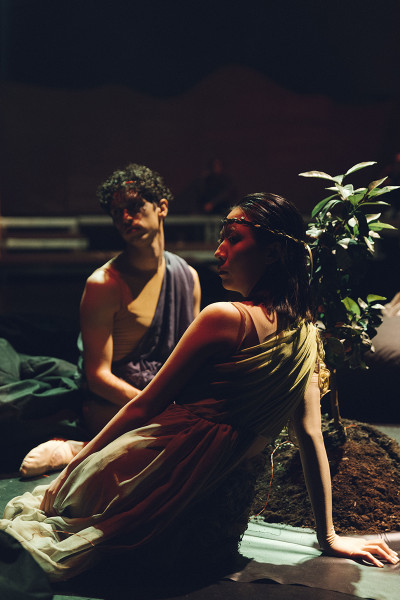 Gastmahl
© Eike Walkenhorst
Gastmahl
© Eike Walkenhorst
Gastmahl
© Eike Walkenhorst
Banquet
A music theatre ritual
Information about the work
approx. 1 hour 20 minutes / no interval
In German and English
recommended from 16 years
Cast
Director

Music

Set

Costumes

Dramaturge

With
Cast
Director

Music

Set

Costumes

Dramaturge

With
the content
Banquets were an integral part of social and political practice in ancient Greece. In a strictly defined ritualised sequence that included ritual acts, music, dance and speeches, the participants - exclusively men - indulged in intoxication over the course of the evening. Plato's "Symposion" reports on the course of a banquet held in honour of the god Eros, in which various concepts and views of love were presented and discussed by the participants.

Based on Plato's writing, BANQUET attempts a reinterpretation of this social practice and the issues discussed in it. In a feminist ritual, we want to create communal utopias through singing, dancing, drinking and discussing together and proclaim a new age of love.

"I love you to bits" is just one of many proverbs that equates love with the act of taking possession of the other. A glance at the opera repertoire also reveals that this unconditional notion of love can often only be redeemed through the complete appropriation of the other or one's own annihilation. We want to approach these notions of love with a musical foray through opera and pop and, starting from there, look for new kinds of kinship that transcend anthropocentric ways of thinking. BANQUET is an invitation to collective intoxication and a musical journey from baroque arias to Wagner and today's club sound.

Please note: Drinks will be served free of charge during the performance; there is a choice of non-alcoholic and alcoholic options.