Lucia di Lammermoor
© Bettina Stöß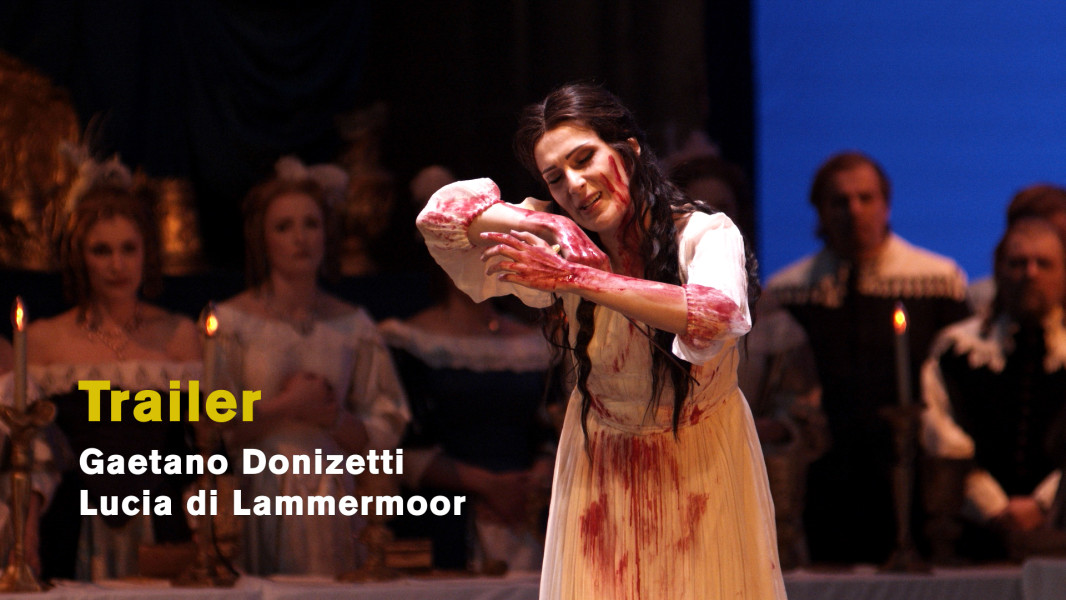 Gaetano Donizetti: Lucia di Lammermoor [2023]
© Ruth Tromboukis
Lucia di Lammermoor
© Bettina Stöß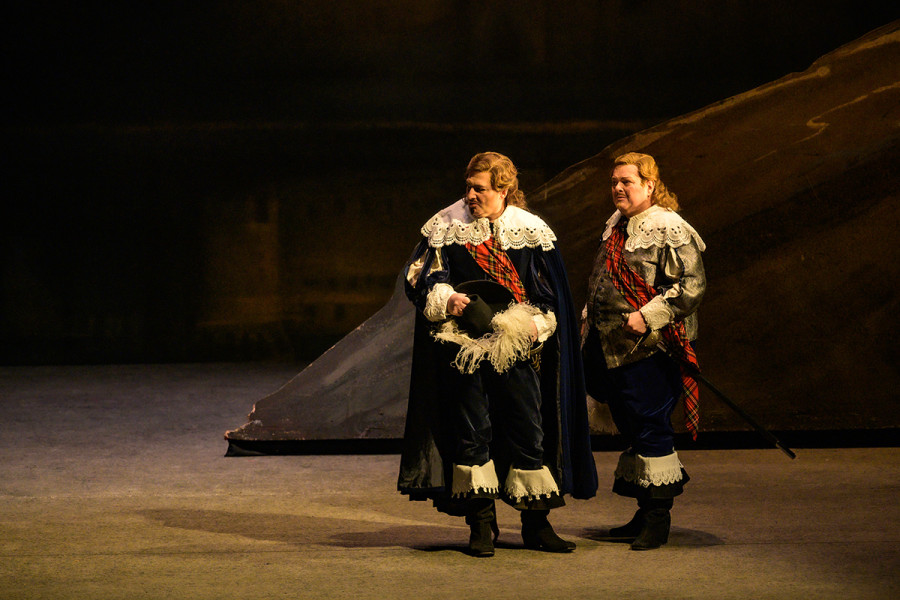 Lucia di Lammermoor
© Bettina Stöß
Lucia di Lammermoor
© Bettina Stöß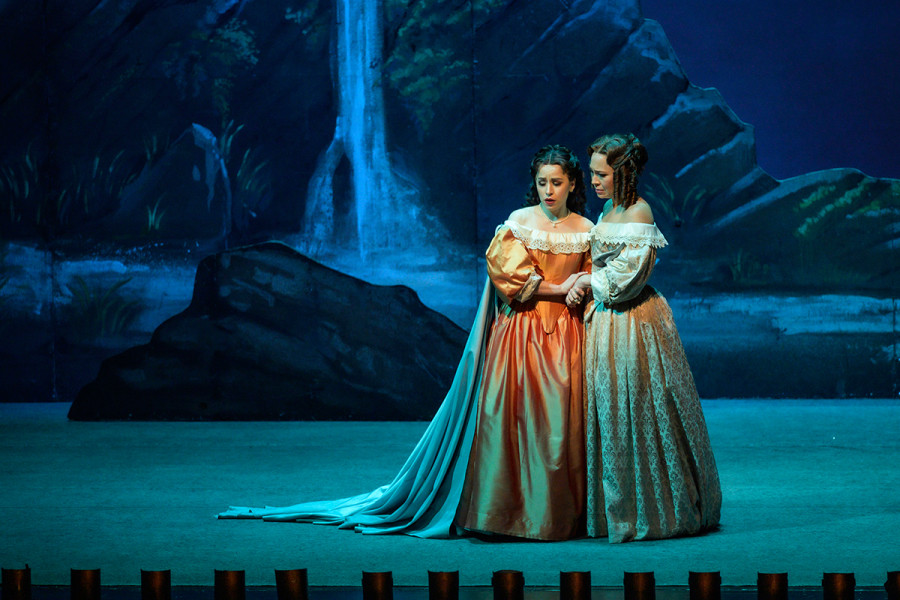 Lucia di Lammermoor
© Bettina Stöß
Lucia di Lammermoor
© Bettina Stöß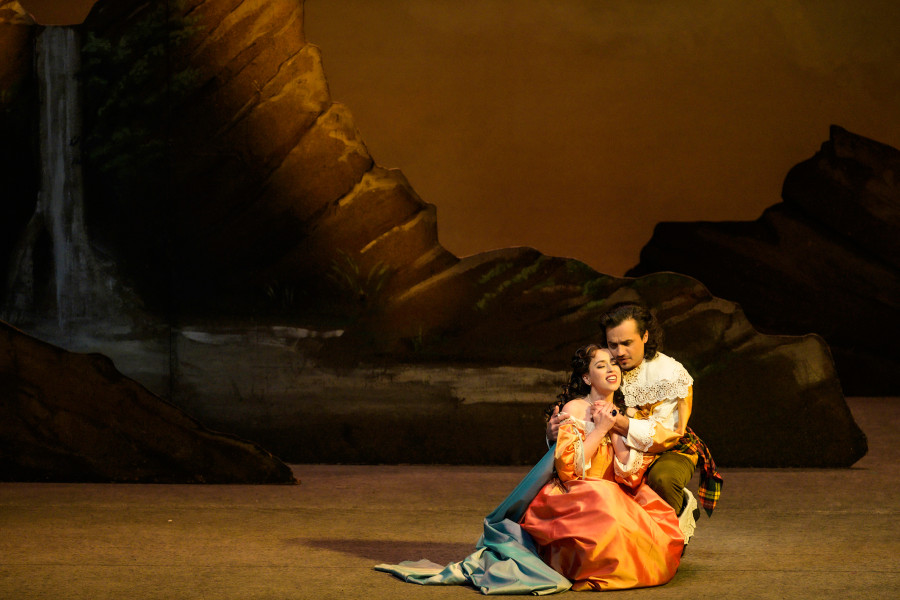 Lucia di Lammermoor
© Bettina Stöß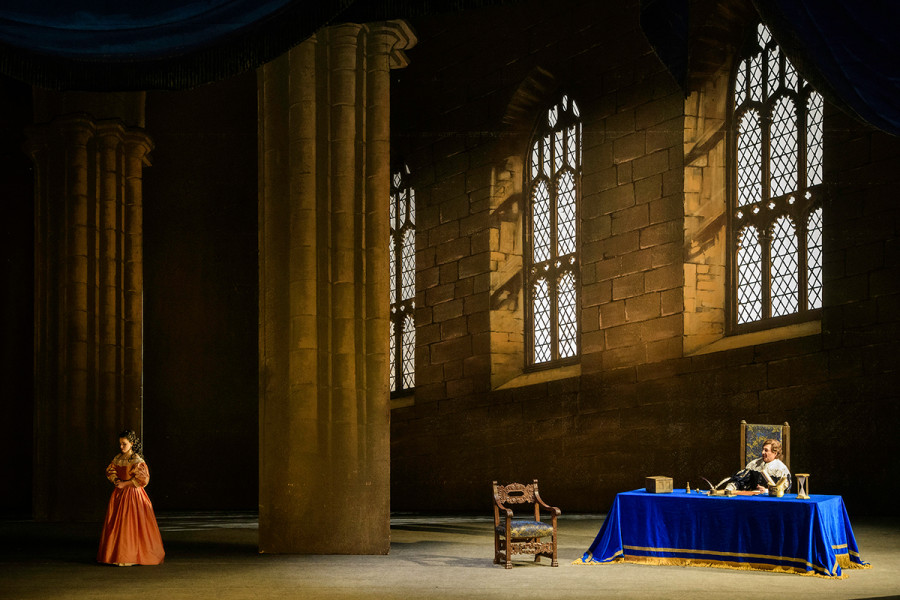 Lucia di Lammermoor
© Bettina Stöß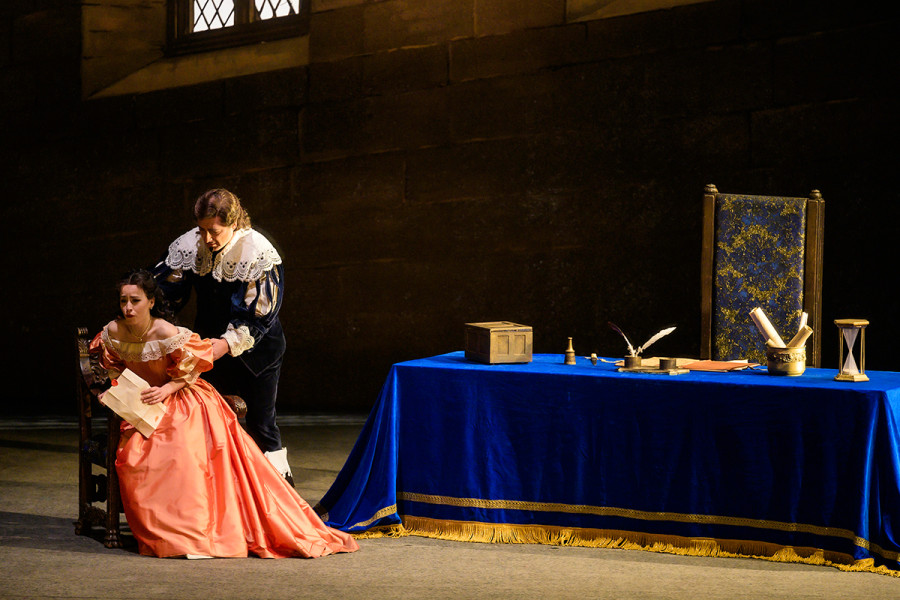 Lucia di Lammermoor
© Bettina Stöß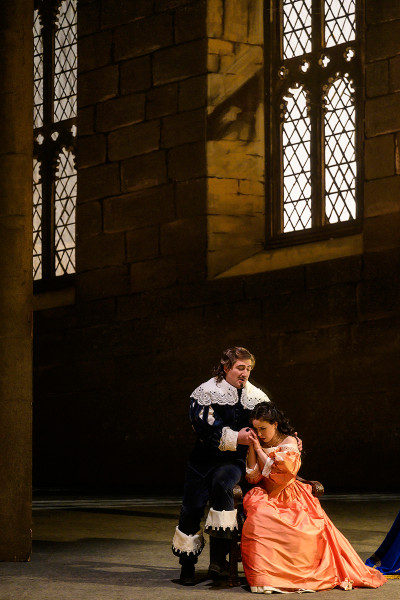 Lucia di Lammermoor
© Bettina Stöß
Lucia di Lammermoor
© Bettina Stöß
Lucia di Lammermoor
© Bettina Stöß
Lucia di Lammermoor
© Bettina Stöß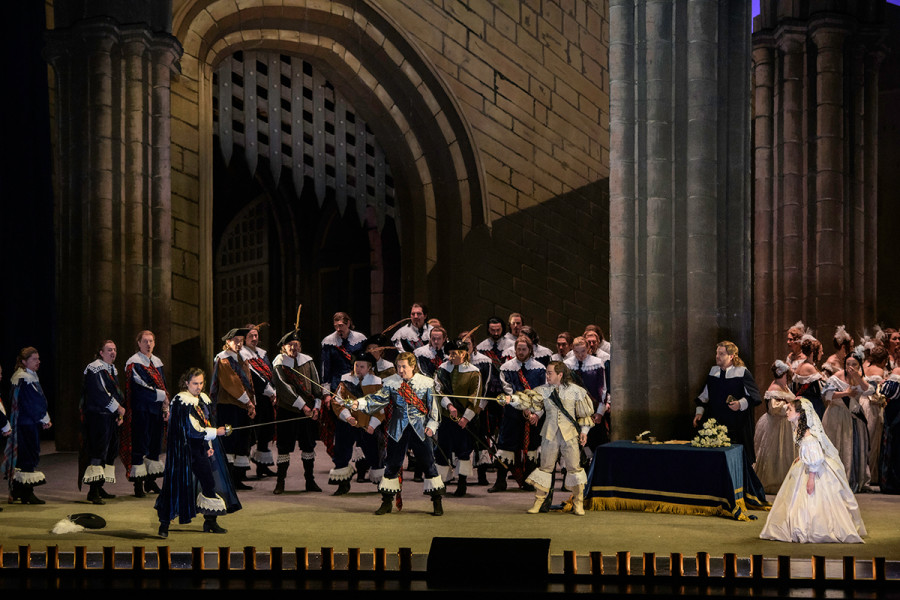 Lucia di Lammermoor
© Bettina Stöß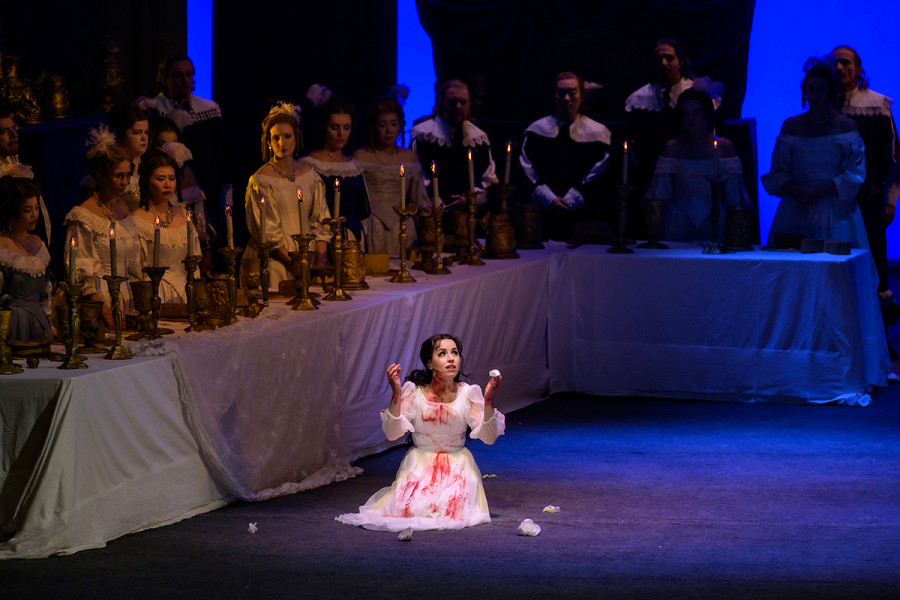 Lucia di Lammermoor
© Bettina Stöß
Lucia di Lammermoor
© Bettina Stöß
Lucia di Lammermoor
© Bettina Stöß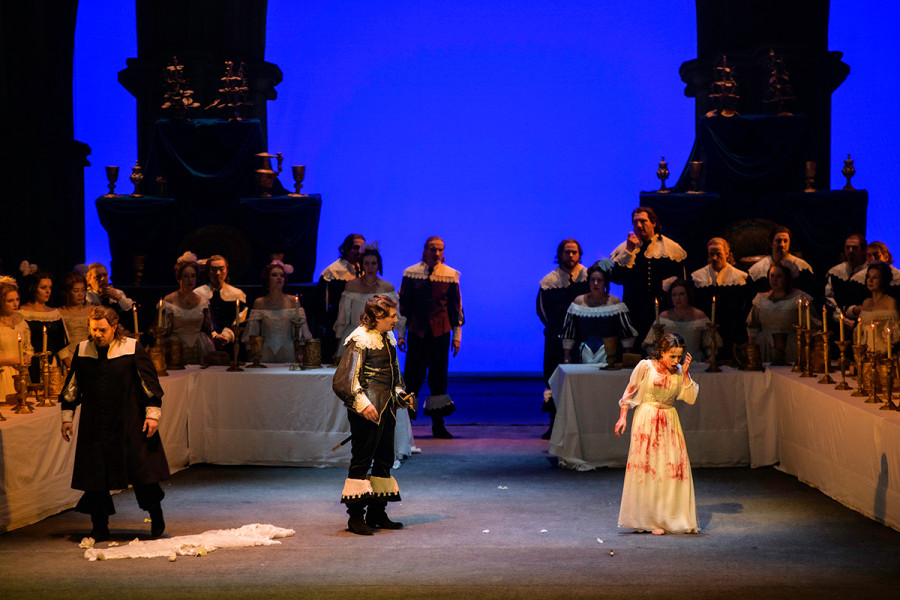 Lucia di Lammermoor
© Bettina Stöß
Lucia di Lammermoor
© Bettina Stöß
Lucia di Lammermoor
© Bettina Stöß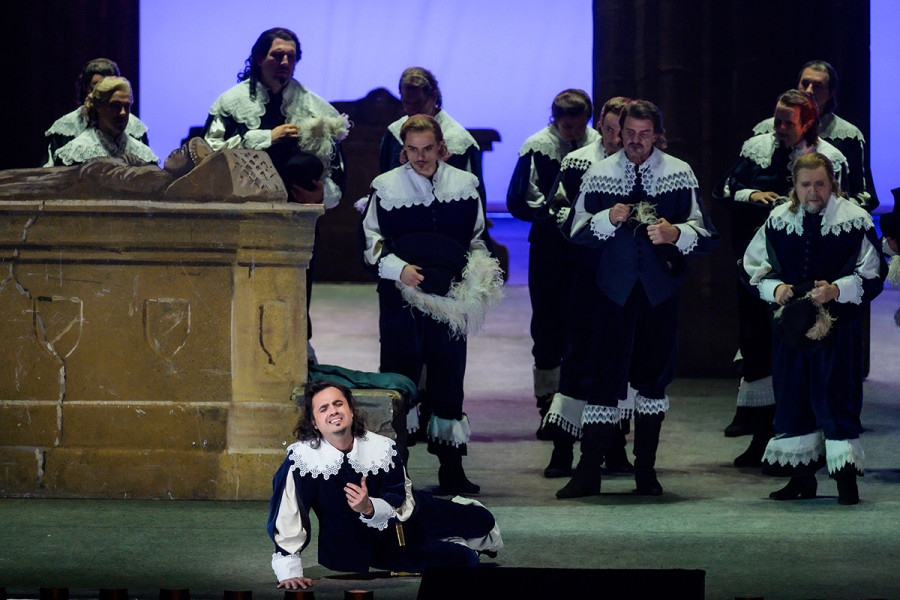 Lucia di Lammermoor
© Bettina Stöß
Lucia di Lammermoor
Gaetano Donizetti (1797 – 1848)
Information about the work
Dramma tragico in 3 acts
Libretto by Salvadore Cammarano
First preformed on 26th September 1835 at Naples
Premiered at the Deutsche Oper Berlin on 15th December 1980

2 hrs 45 mins / 1 interval
In Italian with German and English surtitles
Pre-performance lecture (in German): 45 minutes prior to each performance
recommended from 13 years on
Cast
Conductor

Director, Stage-design, Costume-design

Chorus Master

Enrico

Lucia

Edgardo

Arturo

Raimondo

Alisa

Normanno

Chorus

Orchestra
Cast
Conductor

Director, Stage-design, Costume-design

Chorus Master

Enrico

Lucia

Edgardo

Arturo

Raimondo

Alisa

Normanno

Chorus

Orchestra
the content
About the work
Enrico wants his sister to marry Lord Arturo Bucklaw, a match that will save his family from bankruptcy, but Lucia has committed to Edgardo Ravenswood, Enrico's nemesis, who is asserting his right to family land that is now formally owned by Enrico. A forged letter framing Edgardo as having been unfaithful and blaming Lucia for the predicament the family is in enables Enrico to persuade Lucia to marry Lord Bucklaw. Edgardo throws down the gauntlet to Enrico. Lucia goes insane and dies. Edgardo, grief-stricken at the sound of the death knell, stabs himself to death.

Donizetti's tragic opera, arguably his most famous, is based on Sir Walter Scott's bestselling novel "The Bride of Lammermoor" (1819). Salvadore Cammarano's libretto is radical in that it ignores the political backstory to the feud between the Ashtons and Ravenwoods, relegating what has gone before to a few oblique references, and also reduces the complex web of relations in the novel to the three-way friction between Enrico Ashton, his sister Lucia and her lover Edgardo.

Passions run high in this story: Enrico detests Edgardo - and also Lucia, who is trying to thwart his plans. Then there is Lucia's love for Edgardo, which is destined to be her downfall and which is rendered masterfully by Donizetti's score. The coloraturas that express the positive effect that love has on her in Act 1 are used at the opera's climax to indicate her unhinged state in the Mad Scene. Another scene containing extreme drama and emotion is the sextet in Act 2. Giacomo Puccini had the following to say about it: "We Italians do relationships better than the German composers. We know how to express misery in the major key. Edgardo and Lucia are in such utter despair that it sends Lucia mad and drives Edgardo to suicide – and yet we get mellifluous sugar-plum vocals, even though Lucia is bewailing that she's 'been betrayed by heaven and earth! I would weep, if tears did not fail me. Despair eats away at my heart.' This sextet is considered the most famous melody for opera ensemble ever written – and justifiably so. It is a true masterpiece of polyphony …"


About the production
Director and set designer Filippo Sanjust's production is a period piece reflecting the times when the work was composed (1835). A drop scene with a billowing royal-blue curtain and featuring a girl in diaphanous garb harks back to the Romantic era. The sets are reminiscent of reprints of antiquarian books. In stark and gaudy contrast to these are the black robes, red sashes, white collars, plumes and garters of the Scots – providing an appropriate backdrop to a canonical work of Italian bel canto.