Winterferien-Musiklabor 2018
© Stephan Bögel
Song in a bottle - Jugendclub "on stage"
©
Winterferien-Musiklabor 2018
© Stephan Bögel
Jugendclub
© Stephan Bögel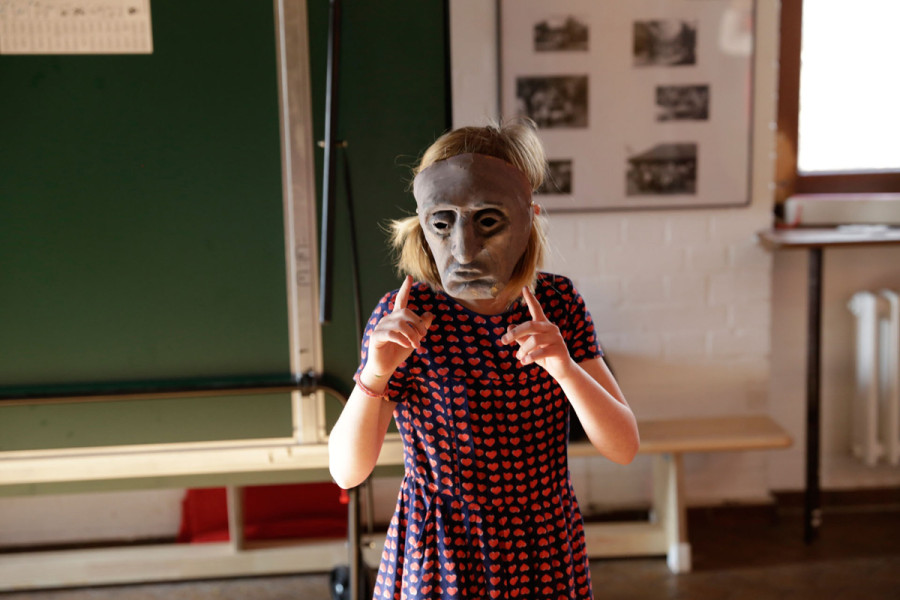 Winterferien-Musiklabor 2018
© Stephan Bögel
Quality Time – Jugendclub
© Stephan Bögel
Mine, Yours, Ours – A performance by the Youth Club
Revue of a small metropolis
Information about the work
Cast
Music workshops

Theatre & Puppetry Workshops
supported by
"Mein, Dein, Unser" is funded by "Zur Bühne" the support programme of the German Stage Association within the framework of "Kultur macht stark. Alliances for Education". Wanderlust is a cooperation project between the Junge Deutsche Oper, Cabuwazi and Ulme35, Raum für Kunst, Kultur & Begegnung.
Cast
Music workshops

Theatre & Puppetry Workshops
the content
What is mine? What is yours? And how do we put the splinters and tiles back together into ours after years of social distancing? My stories and your stories - stories we have shared with each other, experiences, inventions, dreams and nightmares, assembled into our mosaic of miniature scenes. Clear the stage for what divides us and what we have in common! Clear the stage for young artists to show themselves and stage their idea splinters together!

Participating young people: Amadeus Bönsch, Leoni Christow, Laramarie Dose, Louise Geddis, Marjetta Gräser, Leo Kern, Malaika Koppers, Marc Naue, Hailey Jean Schanzmann, Maxim Scherstnew, Olga Scherstnew, Lisa Schimek, Paulina Schulz, Etta Steinitz, Tuba Taskin, Sevde Yilmaz

The children's club is for everyone between the ages of 9 and 12, the youth club for everyone between the ages of 13 and 18 who wants to be on stage and has the time and desire to develop a musical theatre piece together!