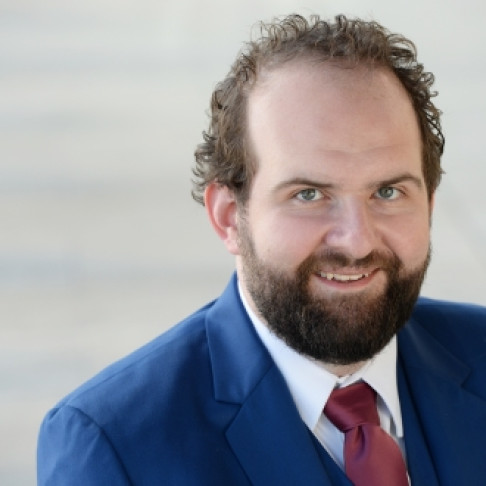 AJ Glueckert
© Barbara Aumüller
Der US-amerikanische Tenor AJ Glueckert gab in Spielzeit 2021/22 sein Hausdebüt am Teatro del Maggio Musicale Fiorentina in Beethovens 9. Sinfonie unter der Leitung von Zubin Mehta und kehrte dorthin als Bacchus in Strauss' ARIADNE AUF NAXOS unter der Leitung von Daniele Gatti zurück. An der Deutschen Oper Berlin debütiert er 2022 in ANTIKRIST von Rued Langgaard und gastiert 2022/23 hier sowohl als Guido Bardi in einer konzertanten Aufführung von Zemlinkys EINE FLORENTINISCHE TRAGÖDIE und in der Wiederaufnahme von Langgaards ANTIKRIST.

An der Oper Frankfurt, deren Ensemblemitglied er seit 2016/17 ist, wird er als Don José / CARMEN, als Titelfigur in Wagners LOHENGRIN und als Herodes in Strauss' SALOME auf der Bühne zu erleben sein. Dort überzeugte er in den letzten Jahren das Publikum in verschiedensten Partien wie Edrisi / KRÓL ROGER, Graf Vaudémont / IOLANTA, Flamand / CAPRICCIO, Lyonel / MARTHA (als CD bei OehmsClassics), Froh / DAS RHEINGOLD, Skuratov / AUS EINEM TOTENHAUS Erik / DER FLIEGENDE HOLLÄNDER und als Prinz in RUSALKA, eine Partie die er zuvor auch an der Minnesota Opera und der New Orleans Opera gesungen hat.

Sein für die Saison 2019/20 geplantes Rollendebüt als Kaiser / DIE FRAU OHNE SCHATTEN an De Nationale Opera in Amsterdam wurde wegen der Corona-Pandemie leider abgesagt. Sein wichtiges Rollendebüt als Lohengrin bei den Tiroler Festspielen Erl sowie Konzerte mit dem Budapest Festival Orchester unter Iván Fischer (Bacchus / ARIADNE AUF NAXOS) in Vicenza und mit dem Yomiuri Nippon Symphony Orchestra (Beethovens 9. Sinfonie) in Tokyo konnten trotz der Pandemie glücklicherweise stattfinden.

Im Sommer 2018 war er als Pinkerton in MADAMA BUTTERFLY an der Santa Fe Opera zu hören. 2016/17 gab AJ Glueckert sein Debüt an der Metropolitan Opera als Erik in DER FLIEGENDE HOLLÄNDER unter der Leitung von Yannick Nézet-Séguin. Als Bacchus in ARIADNE AUF NAXOS debütierte er beim Glyndebourne Festival und zuvor am Opera Theatre of Saint Louis.

AJ Glueckert ist, als ehemaliger Adler Fellow und Teilnehmer des Merola Opera Programms, in besonderem Maße der San Francisco Opera verbunden. Dort war er zuletzt als Beadle Bamford / SWEENEY TODD, Normanno / LUCIA DI LAMMERMOOR und Kunz Vogelsang / DIE MEISTERSINGER VON NÜRNBERG zu erleben.

Sein Rollendebüt als Don José in CARMEN gab er 2015 an der Pittsburgh Opera. An der Philadelphia Opera und der Minnesota Opera sang er in der Uraufführung von Kevin Puts' SILENT NIGHT. Er ist Absolvent des Young Artists Programms der Santa Fe Opera und Utah Opera. An der Utha Opera war er in der Rolle des Schwachsinnigen in BORIS GODUNOW zu hören.

In Konzerten arbeitete AJ Glueckert bisher u. a. mit der Utah Symphony sowie dem Santa Clara und dem Sacramento Symphony Orchestra zusammen. Zweimal gewann der Absolvent des San Francisco Conservatory of Music regionale Wettbewerbe der Metropolitan Opera National Auditions.
Schedule
In performances like
Videos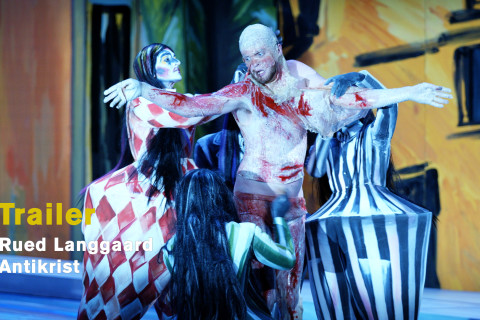 Video – 02:21 min.
Rued Langgaard: Antikrist