Christof Hetzer
©
Christof Hetzer studierte bei Erich Wonder in der Meisterklasse für Bühnen- und Kostümgestaltung an der Akademie der Bildenden Künste in Wien. Seit 2001 wirkte er als freier Bühnen- und Kostümbildner u.a. an der Schaubühne Berlin, dem Theater Basel, der Bayerischen Staatsoper, der Oper Frankfurt, dem Nationaltheater Mannheim und der Vlaamse Opera Antwerpen. Er arbeitete mit Hans Neuenfels, Christian Stückl, Constanze Macras, Pierre Audi u.a. 2011 wurde ihm der Hein-Heckroth-Förderpreis für Bühnenbild verliehen. 2012 entwarf Christof Hetzer das Bühnenbild für DER FLIEGENDE HOLLÄNDER bei den Bayreuther Festspielen für die Inszenierung von Jan-Philipp Gloger.
Videos
Video – 02:06 min.
Helmut Lachenmann: Das Mädchen mit den Schwefelhölzern
Video –
Oresteia - The Making-Of
Video – 03:36 min.
Die Sache Makropulos – The Making-Of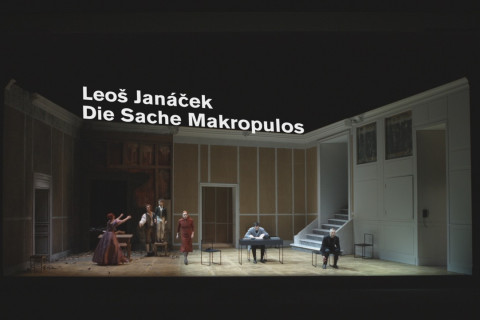 Video – 02:06 min.
Leos Janácek: Die Sache Makropulos