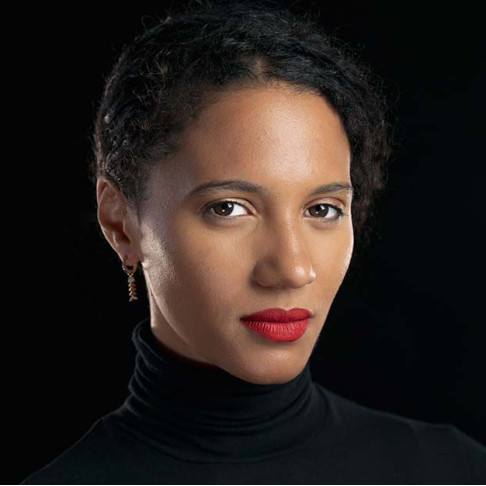 Georgina Melville
© Jan Proporowitz
Georgina Melville debütiert im November 2021 als Blonde in Mozarts DIE ENTFÜHRUNG AUS DEM SERAIL an der Deutschen Oper Berlin und am 4. Februar 2022 als Elisa in MOZARTS IL RE PASTORE bei der Mozartwoche Salzburg. 2020 war die Koloratursopranistin erstmals an der Bayerischen Staatsoper zu erleben und kehrte 2021 für eine weitere Produktion nach München zurück. An der Komischen Oper Berlin war sie in der Spielzeit 2019/20 als Iris in Händels SEMELE zu erleben und kreierte die Rolle des Jim Knopf in der Uraufführung von Kats-Chernins JIM KNOPF UND LUKAS DER LOKOMOTIVFÜHRER, die sie dort 2022 erneut gestaltet. Als Euridice ist sie in Glucks ORFEO ED EURIDICE am 16. September 2021 bei den Internationalen Gluck Opern-Festspielen zu Gast.

Während der Spielzeit 2020/21 war Georgina Melville Ensemblemitglied des Staatstheater Cottbus und gastiert hier auch in der Saison 2021/22. 2019 debütierte sie an der Semperoper Dresden in Korngolds DIE TOTE STADT. Das Opernrepertoire der auf Barbados geborene Koloratursopranistin mit Britischem Pass umfasst Partien wie Asteria in Händels TAMERLANO, Flaminia in Haydns IL MONDO DELLA LUNA, La Fée in Massenets CENDRILLON, die Mozart-Rollen Mme Silberklang in DER SCHAUSPIELDIREKTOR, Barbarina in LE NOZZE DI FIGARO, Héloïse in Offenbachs BLAUBART, Princesse Nicolette in Prokofiews L'AMOUR DES TROIS ORANGES, La Princesse, Le Feu und Le Rossignol in Ravels L'ENFANT ET LES SORTILÈGES.

Als Konzertsolistin sang sie Bachs "Johannes-Passion", Barbers "Four Songs", Delibes' "Les filles de Cadix", Faurés "Requiem", Grauns "Weihnachtsoratorium", Händels "The Messiah", Haydns "The Battle of the Nile", Mozarts "Exsultate, jubilate" sowie "Laudate Dominum", Orffs "Carmina Burana", Rimskj-Korsakows "Plenivshis' rozoy, solovey", Strauß' "Frühlingsstimmen-Walzer", Wagenseils "La redenzione", Zemlinskys "Walzer-Gesänge". Ihre für die Konzertsaison 2020/21 geplanten Debüts beim Sinfonieorchester Basel und dem Mozarteumorchester Salzburg im Rahmen der Mozartwoche Salzburg 2021 fielen Covid-19 zum Opfer.

Georgina Melville sang, begleitet von Klangkörpern wie Bayerisches Staatsorchester, Händelfestspielorchester Halle und Staatskapelle Dresden, unter der musikalischen Leitung von Dirigenten wie Bertrand de Billy, Michael Hofstetter, Konrad Junghänel, Dmitri Jurowski, Ainars Rubikis, Mario Venzago und arbeitete mit Regisseuren wie Robert Carsen, Christian von Götz, Stefan Herheim, Barrie Kosky, Leonard Prinsloo.
Schedule