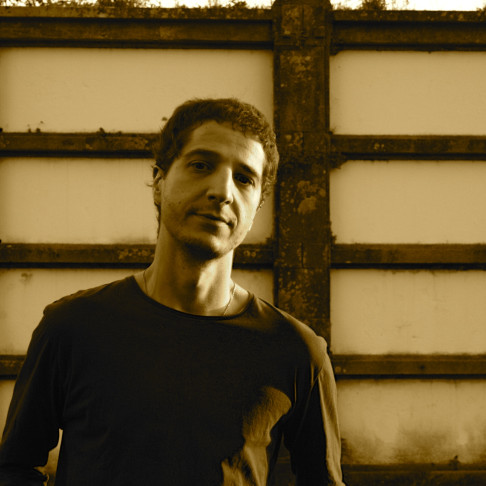 Germán Alonso
© privat
Germán Alonso wurde 1984 in Madrid geboren und studierte Komposition am Real Conservatorio Superior de Música de Madrid, wo er mit Auszeichnung abschloss. Parallel dazu studierte er elektroakustische Komposition bei Alberto Bernal. Er setzte seine Studien fort am Strasbourg Conservatoire bei Mark André, im Rahmen eines Masters in Mixed Composition an der HEM in Genf bei Michael Jarrell, Luis Naon und Eric Daubresse sowie am IRCAM bei Mauro Lanza. Zudem hat er einen Master in Musikwissenschaften der Universität Paris VIII. Er besuchte Meisterklassen und Workshops bei unter anderem Alberto Posadas, Hèctor Parra, José María Sánchez-Verdú, Aureliano Cattaneo, Brian Ferneyhough und Yan Maresz und wurde für Domaine Forget's "Musique Nouvelle" in Quebec, das Programm "Voix Nouvelles" der Fondation Royaumont in Paris, die "International Composer Pyramid" in Canterbury und den European Musical Creation Workshop in Madrid ausgewählt.

Germán Alonsos Stücke wurden in Europa und Amerika unter anderem von Proyecto OCNOS, Le Nouvel Ensemble Moderne, Xasax, CrossingLines, Vertixe Sonora und den Ensembles Contrechamps, Vortex, Asko| Schönberg, der Grup Instrumental de València und dem Sigma Project gespielt. Er ist Preisträger des neunten Kompositionswettbewerbs "Città di Udine", des Seminario Permanente de Composición de Valencia, des Kompositionswettbewerbs "Carmelo Bernaola" und Finalist des Gaudeamus Preises 2013. Er erhielt Aufträge von der Ernst von Siemens Musikstiftung / dem Ensemble CrossingLines, dem Festival Archipel Genève, Vertixe Sonora, dem Institut Valencià de la Música und dne Encontre Internacional de Compositors of Mallorca.

Zuletzt brachte er zwei Musiktheaterwerke zur Uraufführung. Als Auftrag des Teatro Real und des Teatro de La Abadía in Madrid entstand MARIE, geschrieben auf ein Libretto von Lola Blasco und inszeniert von Rafael R. Villalobos, das im Januar 2021 seine Premiere feierte. Bereits im Mai 2019 kam die Oper THE SINS OF THE CITY OF THE PLAIN auf ein Libretto von Fabrizio Funari zur Uraufführung. Dieses fand im Espacio Turina in Sevilla statt mit dem Ensemble Proyecto OCNOS und dem Sänger Niño de Elche. Germán unterrichtet seit 2016 Orchestration am Conservatorio Superior de Castilla-La Mancha. Seine Partituren sind seit 2011 bei BabelScore verlegt.
Schedule