Hansung Yoo
© Minu Lee
Zu den jüngsten und zukünftigen Projekten des Bariton Hansung Yoo gehören u. a. ein wichtiges Debüt am Royal Opera House Covent Garden in London als Ping in TURANDOT, eine Rolle, die er bei den Osterfestspielen Salzburg unter Stabführung von Christian Thielemann bereits gesungen hat. Außerdem interpretierte er Tonio / PAGLIACCI an der Israeli Opera in Tel Aviv, gab seine Debüts als Scarpia / TOSCA, Gunther / GÖTTERDÄMMERUNG, Giorgio Germont / LA TRAVIATA, Escamillo / CARMEN und Donner / RHEINGOLD am Staatstheater Kassel, sang Amfortas / PARSIFAL und die Titelrolle in RIGOLETTO am Theater Koblenz, war in Mahlers "Lieder eines fahrenden Gesellen" mit der Südwestdeutschen Philharmonie Konstanz zu erleben und sang Don Carlo / LA FORZA DEL DESTINO am Staatstheater Saarbrücken.

Hansung Yoo studierte klassischen Gesang an der Korean National University of Arts in Seoul. Er studierte bei Prof. Hans Choi und erhielt einen Bachelor of Music. Er setzte seine Ausbildung an der Hochschule für Musik und Theater Hamburg fort. Bei Prof. Carolyn James erwarb er sowohl den Master of Opera als auch das Advanced Diploma in Vokalmusik, Lied- und Oratoriengesang.

In der Spielzeit 2019/20 sang Hansung Yoo Tonio / PAGLIACCI, Alfio / CAVALLERIA RUSTICANA und Gunther / GÖTTERDÄMMERUNG am Staatstheater Kassel, 2018/2019 Ping / TURANDOT, Sharpless / MADAMA BUTTERFLY, Figaro / IL BARBIERE DI SIVIGLIA am Staatstheater Kassel und Conte di Luna / IL TROVATORE am Theater Koblenz. Außerdem gehören zu seinen Partien u. a. Carlo Gérard / ANDREA CHENIER, Marcello / LA BOHÈME, Kurwenal / TRISTAN UND ISOLDE, Baron Puck / DIE GROSSHERZOGIN VON GEROLSTEIN, Graf Almaviva / LE NOZZE DI FIGARO, Mercutio / ROMÉO UND JULIETTE und Ein Mandarin / TURANDOT, die Titelrolle in EUGEN ONEGIN, Leander in Prokofjews LIEBE ZU DEN DREI ORANGEN und Marcello / LA BOHÈME. Außerdem war er als Fritz / DIE TOTE STADT von Korngold, als James Bondy in der Operette THE DUCHESS OF CHICAGO sowie als Orestes / IPHIGENIE EN TAURIDE zu hören. Seit der Spielzeit 2013/14 ist Hansung Yoo Ensemblemitglied am Staatstheater Kassel, wo er sich zunächst als Papageno / DIE ZAUBERFLÖTE und Dr. Falke / DIE FLEDERMAUS profilierte. In der Spielzeit 2013/14 spielte er außerdem Schaunard / LA BOHÈME und Marullo / RIGOLETTO.

Hansung Yoos letzte Wettbewerbe waren der Königin-Elisabeth-Wettbewerb 2014 in Brüssel, wo er zu den Finalisten gehörte, sowie der renommierte Internationale Tschaikowsky-Wettbewerb 2015, wo er den 3. Platz errang. Hansung Yoo hat im Laufe seiner Karriere viele bedeutende Wettbewerbe gewonnen. Er gewann 2008 den Internationalen Gesangswettbewerb in 's-Hertogenbosch (Niederlande) und erhielt dort fünf weitere Preise. Ebenfalls im Jahr 2008 war er Finalist beim Internationalen Johann-Sebastian-Bach-Wettbewerb in Leipzig. Beim Europäischen Operngesangswettbewerb DEBUT in Weikersheim (Deutschland) belegte er 2010 den 2. Platz, und 2011 gewann er den Internationalen Operngesangswettbewerb in Marmande (Frankreich). Im selben Jahr gewann Hansung Yoo den Internationalen Musikwettbewerb in Köln sowie den 2. Platz und den Publikumspreis beim Internationalen Musikwettbewerb der ARD 2012 in München.
Schedule
In performances like
Videos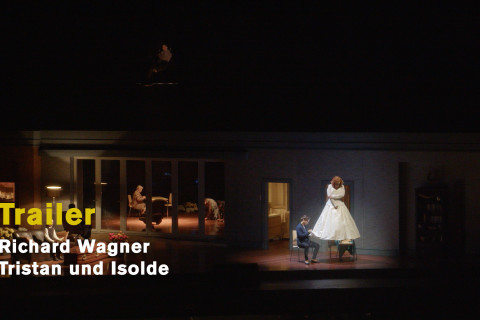 Video – 03:08 min.
Richard Wagner: Tristan und Isolde (2022)