Kirsten Harms
© Bernd Uhlig
Kirsten Harms studierte an der Universität Hamburg Musikwissenschaften sowie Musiktheater-Regie an der dortigen Hochschule für Musik und Darstellende Kunst. Ihre Abschlussinszenierung von Ligetis NOUVELLES AVENTURES brachte sie 1982 am Staatstheater Braunschweig heraus. 1983 war sie in Hamburg Gründungsmitglied der freien Theatergruppe "Mimesis". 1985 bis 1988 arbeitete Kirsten Harms als Regieassistentin an den Städtischen Bühnen Dortmund, wo sie auch eigene Inszenierungen herausbrachte. Im Anschluss war sie u. a. in Bremen, Hannover, Kiel, Saarbrücken, Darmstadt, Innsbruck und Mainz als Regisseurin engagiert. 1992 erhielt sie einen Lehrauftrag am Studiengang Musiktheater-Regie der Hamburger Hochschule für Musik und Darstellende Kunst.

1995 wurde Kirsten Harms Intendantin der Kieler Oper. In ihrer 8-jährigen Amtszeit prägte sie mit ihren Arbeiten u. a. Wagners DER RING DES NIBELUNGEN, mit Uraufführungen wie THE MAGIC FOUNTAIN (Frederick Delius) und DER SCHIMMELREITER (Wilfried Hiller) sowie mit selten gespielten oder wiederentdeckten Werken wie Schrekers DAS SPIELWERK UND DIE PRINZESSIN und CHRISTOPHORUS ODER "DIE VISION EINER OPER" die Kieler Oper und sorgte so für deutschlandweite Aufmerksamkeit.

An der Deutschen Oper Berlin debütierte Kirsten Harms 2003 als Regisseurin von Rossinis SEMIRAMIDE. Von Beginn der Saison 2004/2005 bis zum Ende der Saison 2010/2011 war Kirsten Harms als Intendantin der Deutschen Oper Berlin alleinverantwortlich für das Programm. Unter ihrer Regie entstanden Franchettis GERMANIA und der Doppelabend CASSANDRA / ELEKTRA von Vittorio Gnecchi und Richard Strauss, TANNHÄUSER von Richard Wagner sowie DIE FRAU OHNE SCHATTEN von Richard Strauss. In der Saison 2010/2011 inszenierte Kirsten Harms ein weiteres Werk von Richard Strauss: DIE LIEBE DER DANAE.

Für das Puccini-Festival in Torre del Lago erarbeitete sie 2010 LA FANCIULLA DEL WEST und in Wiesbaden 2012 LOHENGRIN.
Schedule
Tannhäuser and the Singers' Contest at Wartburg
Videos
Video – 03:07 min.
Richard Wagner: Tannhäuser [2019]
Video – 02:21 min.
Richard Strauss: Elektra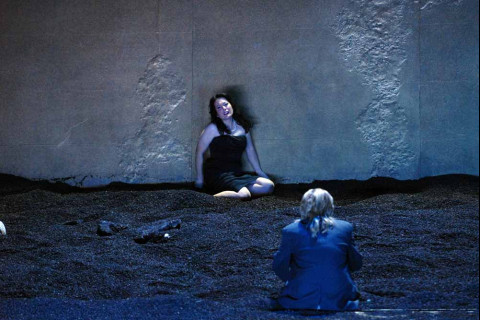 Video – 01:37 min.
Richard Strauss: Elektra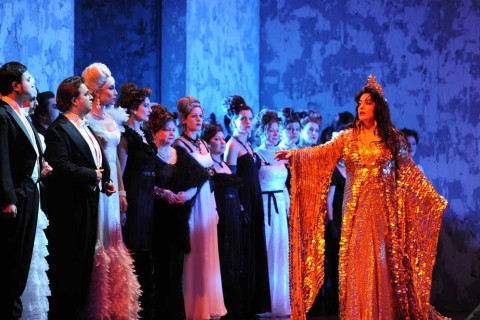 Video – 01:42 min.
Richard Strauss: Die Liebe der Danae
Video – 01:42 min.
Richard Strauss: Die Frau ohne Schatten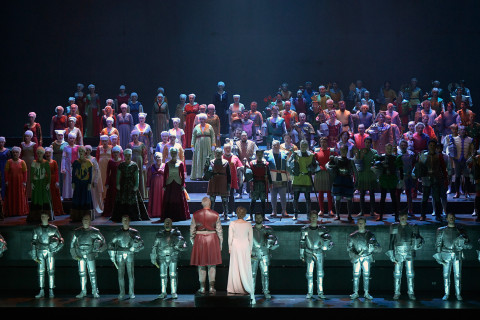 Video – 01:39 min.
Richard Wagner: Tannhäuser
Video –
Die Intendanz Kirsten Harms (2004 - 2011)