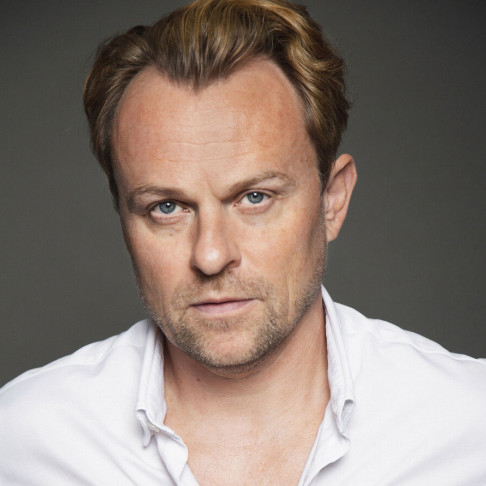 Magnus Vigilius
© Lena Paaske
Magnus Vigilius wurde 2018 mit dem angesehenen Reumert Preis als bester Sänger des Jahres für seine Interpretation des Siegmund in DIE WALKÜRE an der Den Ny Opera in Dänemark ausgezeichnet.

Zu Beginn der Saison 22/23 debütierte der dänische Tenor erfolgreich am Opernhaus Zürich als Siegmund in DIE WALKÜRE. Diese Rolle sang er zuvor u. a. am Teatro San Carlo di Napoli, beim Musikfestival Bratislava, an der Ny Opera und der Oper Leipzig. 2022/23 gab er sein Debüt als Siegfried in SIEGFRIED an der Ny Opera in Dänemark, war Tychon / KATJA KABANOVA an der Grand Opéra de Geneve, Boris / KATJA KABANOVA an der Nationaloper Prag und debütierte als Albert Gregor / DIE SACHE MAKROPULOS an der Oper in Malmö.

An der Oper Leipzig, hier auch bei den Wagner-Festtagen im Juli 2022, begeisterte er Publikum und Presse als Stolzing in DIE MEISTERSINGER VON NÜRNBERG. Weitere Erfolge feierte er zuletzt als Lohengrin am Staatstheater Meiningen sowie als Boris / KATJA KABANOVA an der Komischen Oper Berlin und als Janik / TAGEBUCH EINES VERSCHOLLENEN an der Opéra du Rhin Strasbourg.

Internationale Gastauftritte führten Magnus Vigilius außerdem zu den Bayreuther Festspielen als Walther von der Vogelweide / TANNHÄUSER und zu den Wagner-Tagen Budapest mit Ausschnitten aus LOHENGRIN. Als Lohengrin debütierte er zuvor an der Nationaloper Prag und sang Boris am Teatro San Carlo di Napoli. Radames sang er an der Oper Halle, Steva / JENUFA und Cavaradossi / TOSCA am Königlichen Opernhaus in Stockholm, Cavaradossi in Malmö, Steva in Dijon, Caen und Prag. Als Froh debütierte er mit dem Odense Sinfonieorchester. In der Einspielung von Richard Flurys "Die Helle Nacht" mit dem Göttinger Symphonieorchester interpretiert er den Ritter. Die CD ist bei TOCCATA CLASSICS erschienen.

Nach seinem Studium an der Königlich Dänischen Akademie für Musik und Schauspiel setzte er seine Gesangsstudien bei Tonny Landy und Stig Fogh Andersen sowie in den USA bei Prof. Douglas Yates fort. Im Mai 2014 gewann Magnus Vigilius den 2. Preis und den Orchester-Preis beim Internationalen Gesangswettbewerb Lauritz Melchior in Aalborg. Im Frühjahr 2010 wurde er mit dem The Funen Opera's Lars Waage Prize ausgezeichnet.

Magnus Vigilius arbeitet mit namhaften Dirigenten und Regisseuren wir Juraj Valčuha, Ádam Fischer, Axel Kober, Gianandrea Noseda, Ulf Schirmer, David Pountney, David Carson, Annilese Miskimmon, Jetske Mijnssen u. a.

Im Konzertbereich konnte man ihn gemeinsam mit The Royal Danish Orchestra, dem Odense Symphony Orchestra, dem Aalborg Symphony Orchestra und mit dem Randers Chamber Orchestra erleben.

Außerdem gastierte er an der Dänischen Nationaloper Kopenhagen als Pinkerton / MADAMA BUTTERFLY sowie als Boris in Robert Carsens Inszenierung von KATJA KABANOVA und Harmaki in KLEOPATRA. An der Oper Brno ist er regelmäßig Gast und sang hier u. a. Cavaradossi, Boris und Michel / JULIETTE.

Künftige Engagements führen ihn u. a. an die Deutsche Oper Berlin, das Theatre de La Monnaie Brüssel, zum Concertgebouw Amsterdam mit Rollen wie Stolzing, Siegfried oder Albert Gregor / DIE SACHE MAKROPULOS.
Schedule
In performances like