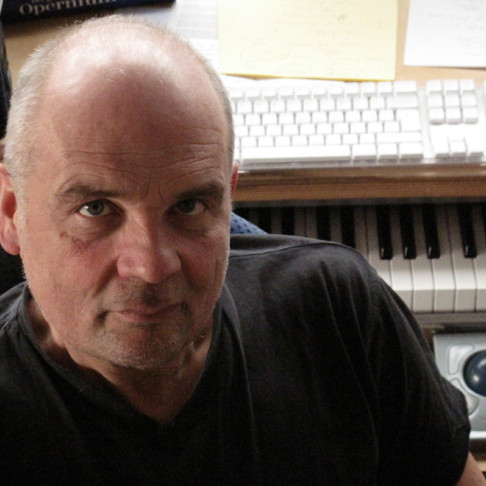 Manfred Honetschläger
©
Manfred Honetschläger spielte nach einem klassischen Orchester-Studium als Posaunist in Sinfonie- und Opernorchestern wie auch in Jazz-Formationen und Bigbands, u. a. im European Jazz Orchestra von Jerry Mulligan. Des Weiteren studierte er Komposition und Arrangement bei Bill Dobbins und Rayburn Wright an der Eastman School of Music, bei Kenny Napper am Konservatorium in Hilversum sowie bei Bob Brookmeyer und Jim McNeely (im Rahmen eines GEMA-Stipendiums) an der Musikhochschule Köln.

Nach einigen Jahren im Opern- und Museumsorchester Frankfurt am Main wechselte er in die Bigband des Hessischen Rundfunks. Eine langjährige Zusammenarbeit verbindet ihn mit dem Radio-Sinfonieorchester Warschau und dem Filmorchester Babelsberg, wo er als Dirigent, Komponist und Arrangeur für Musik- und Filmproduktionen tätig ist. Er leitete projektweise die Bigband des Hessischen Rundfunks bei Cross-Over-Programmen (u. a. mit Bela B., Laith Al Deen, Pe Werner), beim Jazz Festival Frankfurt (Aki Takase, Rudi Mahall) und die SWR-Bigband bei der Eröffnung des Klavier-Festivals Ruhr.

Er komponierte Kammermusik, eine Jazz-Messe, Hörspielmusiken (wie z. B. im Jahre 2013 "Der Hundertjährige, der aus dem Fenster stieg"), ein Bigband/Jazz-Kinderprogramm, Schauspielmusiken und Cross-Over-Klassik (u. a. für das HR Sinfonieorchester, das MDR Sinfonieorchester, das Mahler Chamber Orchestra und Orchester & Bigband der Deutschen Oper Berlin). Darüber hinaus unterrichtete er in der Abteilung Jazz / Popularmusik der Musikhochschule Frankfurt am Main.
Schedule
4. Jazz Festival
Jazz & Lyrics
The BigBand in Concert: "Swingin` 24"
Videos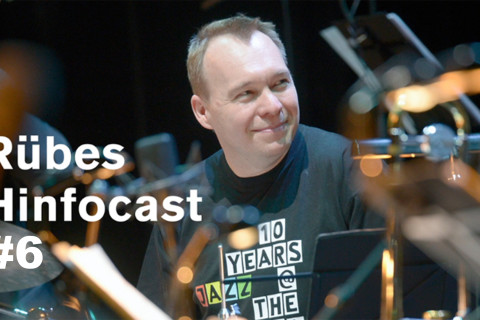 Video – 21:10 min.
Rübes Hinfocast #6: September Song