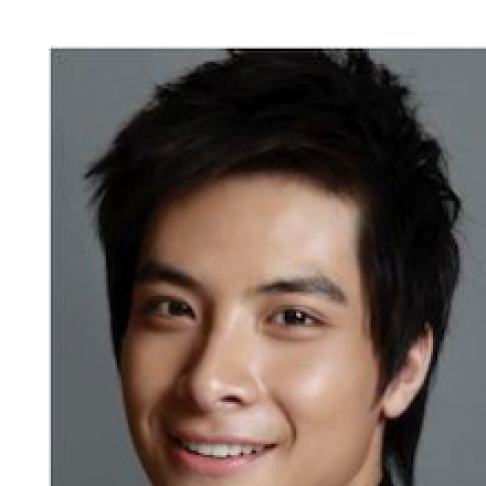 Mingjie Lei
© Agentur
Zu den Plänen des jungen chinesischen Tenors Mingjie Lei zählen u. a. Beethovens 9. Sinfonie unter Jordi Savall in Wroclaw und Krakau sowie Fenton / FALSTAFF an der Deutschen Oper Berlin, Ferrando in einer Neuproduktion COSÌ FAN TUTTE in Antwerpen sowie Don Narciso in Rossinis IL TURCO IN ITALIA und Ernesto in DON PASQUALE in Zürich. In Stuttgart ist er in der laufenden Spielzeit als Tamino / DIE ZAUBERFLÖTE und als Fenton / FALSTAFF zu erleben.

Zum Jahreswechsel 2019/20 sang er in Zürich sehr erfolgreich die Partie des Ernesto in einer Neuproduktion DON PASQUALE unter der musikalischen Leitung von Enrique Mazzola und in der Regie von Christof Loy. Im Sommer 2019 gastierte als Ferrando in konzertanten Aufführungen von COSÌ FAN TUTTE mit dem Ensemble MusicAeterna unter Teodor Currentzis in St. Petersburg, Wien, Bremen und sang auch ein Konzert neben Cecilia Bartoli in Luzern.

Er ist Gewinner in der Liedkategorie beim Wettbewerb «Cardiff Singer of the World 2019» und war als einziger Tenor unter den fünf Finalisten im Hauptwettbewerb in der Kategorie Oper.

Seit Beginn der Spielzeit 2018/19 ist Mingjie Lei Ensemblemitglied der Staatsoper Stuttgart, wo er bereits in DON PASQUALE, IL BARBIERE DI SIVIGLIA, ARIADNE AUF NAXOS, COSÌ FAN TUTTE, DER PRINZ VON HOMBURG, IPHIGÉNIE EN TAURIDE und DIE ZAUBERFLÖTE auftrat. Mit der Staatsoper Stuttgart gastierte er mit ARIADNE AUF NAXOS in der Kölner Philharmonie. 2018 gastierte er als als Fenton in Verdis FALSTAFF an der Opera Colorado und als Egeo in MEDEA IN CORINTO am Teatro Nuovo in New York. Im Sommer 2017 war er bei den Salzburger Festspielen als Jeppo Liverotto in konzertanten Aufführungen von Donizettis LUCREZIA BORGIA unter Marco Armiliato zu hören. 2016/17 sang er an der Lyric Opera Chicago Iopas in LES TROYENS, Remendado in CARMEN und Gastone in einer Festaufführung von LA TRAVIATA an der Seite von Plácido Domingo. Beim Ravello Festival trat er in einer Operngala für Neue Stimmen auf. 2015/16 war er Mitglied des Ryan Opera Center an der Chicago Lyric Opera und sang sofort in verschiedene Partien in den laufenden Produktionen des Hauses.

Weitere Engagements der noch jungen Karriere waren unter anderem Nemorino / L'ELISIR D'AMORE, Don Ramiro / LA CENERENTOLA, Almeric / IOLANTA, Dorvil / LA SCALA DI SETA und Brighella / ARIADNE AUF NAXOS am Curtis Opera Theater, Don Ottavio / DON GIOVANNI am Banff Music Festival, im Rahmen der Manhatten School of Music sang er Leon in Coriglianos THE GHOAST OF VERSAILLES und Arturo / LUCIA DI LAMMERMOOR mit Thomas Muraco's Opera Repertoire Ensemble.

Als Young Collector in Previns A STREETCAR NAMED DESIRE und als Jupiter in Händels SEMELE gastierte er mit dem Merola Opera Program an der San Francisco Opera und bei den Schwabacher Sommerkonzerten.

Als Konzertsänger sang er u. a. Haydns «Schöpfung», Bachs «Weihnachtsoratorium» und «Matthäus-Passion», Strawinskys «Pulcinella» oder Händels «Messias» (in der Carnegie Hall New York) und «Semele» in New York, San Francisco, Philadelphia oder Chicago. In Chicago war er auch im Konzertzyklus «Beyond the arias» zu hören, beim New Yorker Festival of Song zusammen mit dem Komponisten Bright Sheng.

Mingjie Lei hat bereits mit Dirigenten wie Sir Andrew Davis, Ari Pelto, Jacques Lacombe, Cornelius Meister und Mark Shapiro zusammengearbeitet.

Er ist Preisträger mehrerer Gesangswettbewerbe, wie zum Beispiel des ARD Wettbewerbs in München oder des internationalen Wettbewerbs Neue Stimmen in Gütersloh. Im Jahre 2015 wurde er beim Festival d'Aix-en-Provence mit dem Prix des Amis du Festival für seine Darstellung des Pylade in IPHIGÉNIE EN TAURIDE ausgezeichnet.

Mingjie Lei studierte am Central Conservatory in Beijing, an der Manhattan School of Music in New York und am Curtis Institute in Philadelphia. Er nahm am Merola Program der San Francisco Opera teil und war Mitglied des Ryan Opera Center der Lyric Opera of Chicago.

Im Sommer 2016 nahm er am Young Singers Program bei den Salzburgern Festspielen teil, in dessen Rahmen er in Purcells THE FAIRY QUEEN sowie in Konzerten mit der Salzburg Camerata und mit dem Mozarteum Orchester auftrat.
Schedule
In performances like