Paul Brown
©
Paul Brown stammt aus Wales. Er schuf an vielen großen Opernhäusern die Ausstattung für zahlreiche wichtige Inszenierungen. Stellvertretend genannt seien seine Arbeiten in Zürich (OTELLO), Palermo (DIE GEZEICHNETEN), PETER GRIMES und PARSIFAL an der Opéra National de Paris, MITRIDATE, FALSTAFF, TOSCA, I MASNADIERI und THE MIDSUMMER MARRIAGE am Royal Opera House Covent Garden, TANNHÄUSER in San Francisco oder ELEKTRA am Mariinsky-Theater in Sankt Petersburg. Für die Metropolitan Opera in New York entwarf er die Ausstattung für MOSES UND ARON, in Glyndebourne war er wiederholt tätig, u. a. für LULU, THE TURN OF THE SCREW und DON GIOVANNI. Brown arbeitet auch für viele Sprechtheater sowie für Filmproduktionen, darunter sind Filme wie »Angels and Insects« und »Up at the Villa«.
Schedule
In performances like
Videos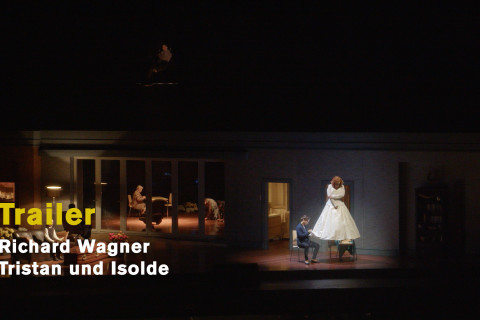 Video – 03:08 min.
Richard Wagner: Tristan und Isolde (2022)
Video – 02:27 min.
Richard Wagner: Tristan und Isolde