Vasilisa Berzhanskaya
©
Von 2017/2018 bis 2018/2019 war Vasilisa Berzhanskaya Ensemblesolistin an der Deutschen Oper Berlin, wo sie u. a. Partien wie Rosina / IL BARBIERE DI SIVIGLIA, Marchesa Melibea / IL VIAGGIO A REIMS, Sonyetka / LADY MACBETH VON MZENSK oder Siebel / FAUST interpretierte. Weitere Engagements beinhalten Angelina / LA CENERENTOLA am Theater Basel und Rosina / IL BARBIERE DI SIVIGLIA am Mikhailovsky Theater in Sankt Petersburg.

Jüngste Auftritte führten Vasilisa Berzhanskaya zu ihrem Hausdebüt ans Royal Opera House Covent Garden in London, zur Bayerischen Staatsoper nach München, zum Amsterdamer Concertgebouw, an die Dutch National Opera und zum Rundfunk-Sinfonieorchester Berlin. Ebenfalls bleibt sie der Deutschen Oper Berlin verbunden. Sie kehrt zu den Salzburger Festspielen zurück, gastiert beim Rossini-Festival in Pesaro und am Theater Basel und dies mit Rollenporträts wie u. a. Vagaus / JUDITHA TRIUMPHANS, Orlofsky / DIE FLEDERMAUS, Vittelia / LA CLEMENZA DI TITO, Rosina / IL BARBIERE DI SIVIGLIA, dem Alt-Solo in Beethovens Neunter Sinfonie, Aristea / L'OLIMPIADE, Carmen, La Muse und Nicklausse / LES CONTES D'HOFFMANN und nicht zuletzt Olga / EUGEN ONEGIN.

Zu den Höhepunkten ihrer Saison 2016/2017 gehörte ihr Debüt am Bolschoi-Theater in Moskau als Despina / COSI FAN TUTTE sowie Marchesa Melibea / IL VIAGGIO A REIMS beim Rossini Opera Festival in Pesaro. Darüber hinaus debütierte sie damals bei den Salzburger Festspielen als Madame Pfeil in Mozarts SCHAUSPIELDIREKTOR und wirkte in einem Gala Concert als Mitglied des Young Artists Program mit. Von 2015 bis 2017 war Berzhanskaya im Young Artist Opera Program des Bolschoi Theaters und seit dieser Zeit betreut Dmitry Vdovin sie als Gesangslehrer.

Vasilisa Berzhanskayas Karriere führte sie u. a. nach Wladiwostok, ans Mariinsky Theatre in Sankt Petersburg, in die Tschaikowskij-Konzerthalle in Moskau. Sie war 2015 Teilnehmerin des International Musical Olympus Festival in der Philharmonie von Sankt Petersburg, gastierte in der Tonhalle Zürich und in der Carnegie Hall in New York.

Ihre Ausbildung erhielt die junge russische Mezzosopranistin Vasilisa Berzhanskaya aus Yessentuki zunächst in der Gesangsklasse des Staatskonservatoriums Stawropol, später dann am Gnessin-Institut Moskau bei Prof. R. Lisitsian.
Schedule
Anna Bolena
The Barber of Seville
Videos
Video – 14:13 min.
Ritornell und Parade der Nationen (Finale - Il viaggio a Reims)
Video – 02:09 min.
Gioacchino Rossini: Il viaggio a Reims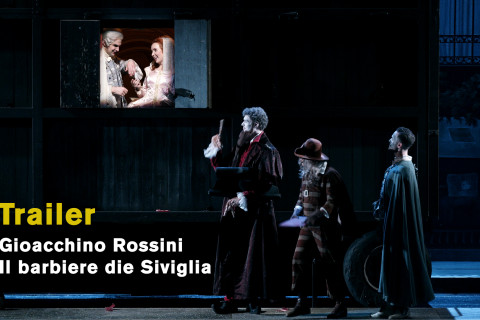 Video – 02:15 min.
Gioacchino Rossini: Il barbiere di Siviglia (2021)