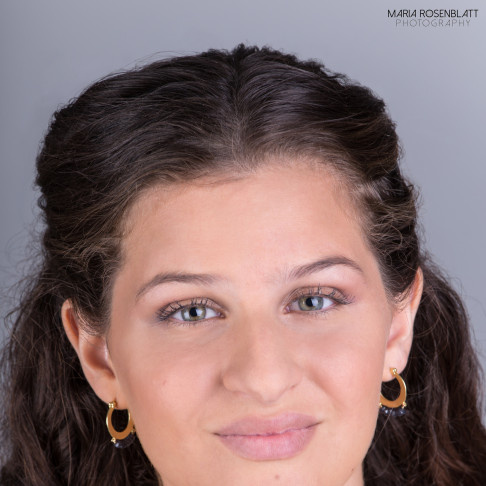 Yael Gil
© privat
Yael Gil wurde in Haifa, Israel, geboren und lebt zur Zeit in Berlin, wo sie an der Hochschule für Musik Hanns Eisler Gesang in der Klasse von Frau Christine Schäfer studiert. Als Kind spielte sie viele Jahre Blockflöte und sang im Chor.

Yael Gils Repertoire umfasst Rollen wie Musetta / LA BOHEME), Lucy / THE TELEPHONE, Oberto / ALCINA, Gasperina / LA CANTARIA, Lea und Hagar in MOTHERS von David Sebba, Damon in ACIS UND GALATEA, Danica in SVADBA von Ana Sokolovic und La chauve-souris in Ravels L'ENFANT ET LES SORTILEGES.

Yael Gil nahm 2013 am internationalen Seminar für Alte Musik, von 2017 bis 2019 an den IVAI Tel-Aviv-Workshops und 2019 an Meisterklassen bei Chen Reiss und bei Sian Edwards teil. Sie gewann Stipendien der Szloma-Albam-Stiftung (2021-2022), der Hochschule für Musik Hanns Eisler, das Deutschlandstipendium (2020-2022) sowie Stipendien der Levin Family Foundation (2009-2014), der The Buchmann-Mehta School of Music (2017) und der America-Israel Kulturstiftung (2014-2015, 2016-2018).

Im November 2021 wird sie in Lorenzo Troianis HAUT an der Deutsche Oper Berlin singen, im Dezember 2021 wird sie in Schönbergs PIERROT LUNAIRE an der Hochschule für Musik Hanns Eisler zu erleben sein.
Schedule