In memoriam of Stefan Soltesz
6 January 1949 - 22 July 2022
When great artists die, sometimes not only a life but also an era comes to an irrevocable end. The death of Stefan Soltesz during a performance of Richard Strauss' DIE SCHWEIGSAME FRAU marks such a point, for the Hungarian, born in 1949, was probably the last representative of the Austro-Hungarian Kapellmeister tradition, which had a lasting influence on the conducting profession in the 20th century.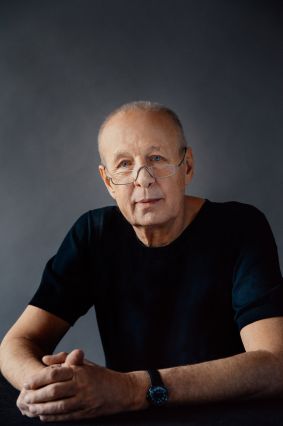 Stefan Soltesz © Jonas Holthaus
As a pupil of the legendary conducting teacher Hans Swarowsky, Soltesz grew into this tradition in Vienna and absorbed its spirit - throughout his life he embodied an "old school" Kapellmeistertum that combined the claim to be able to conduct any work at the highest level with an unconditional claim to authority. It is no wonder that the opera business quickly took notice of this young conductor, who found the right tone for all works from DIE FLEDERMAUS to ELEKTRA to Reimann's LEAR, and it was one of Götz Friedrich's lucky moves to secure Soltesz for Berlin. For twelve years, from 1985 to 1997, Stefan Soltesz worked here as "permanent conductor" and took this title literally: he conducted more than 350 performances at the Deutsche Oper Berlin during this time. From his debut on 5 March 1984 with Verdi's IL TROVATORE, he demonstrated the breadth of his conducting skills: Verdi, Puccini and Wagner, but also Mozart, Stravinsky, Henze and Offenbach - as well as Meyerbeer's DIE HUGENOTTEN (also available on DVD). After these twelve fruitful years, Soltesz could only be seen sporadically on the podium of the Deutsche Oper Berlin, above all because he devoted himself heart and soul to his new task as General Music Director and Artistic Director of the Essen Aalto Theatre.
Deutsche Oper Berlin mourns the loss of a great artist to whom it owes a great deal, and will cherish his lasting memory.