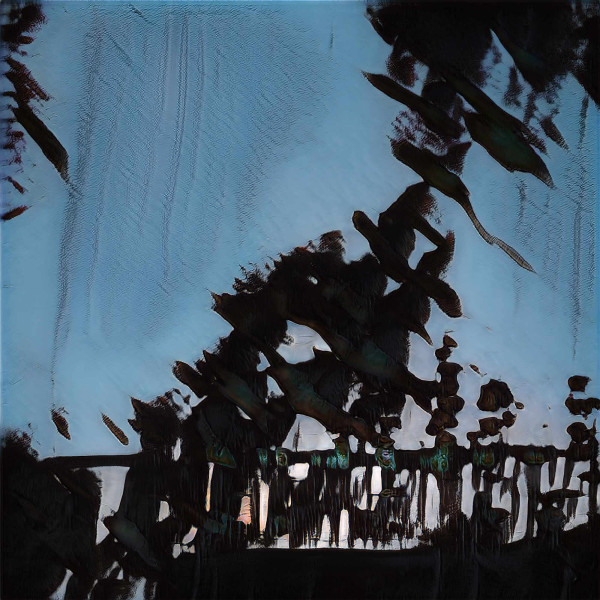 Francesca da Rimini
© Stan Hema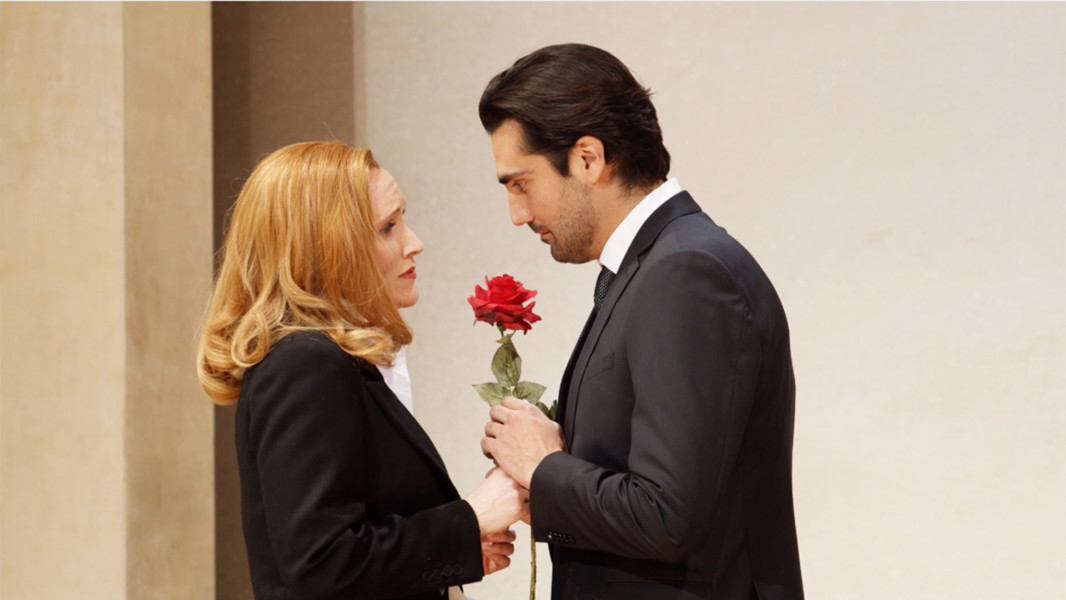 Riccardo Zandonai: Francesca da Rimini
© Ruth Tromboukis
Francesca da Rimini: The Making-Of
© Ruth Tromboukis
Intermezzo: Pausenrundgang mit Alexandra Hutton
© Ruth Tromboukis
Francesca da Rimini
© Monika Rittershaus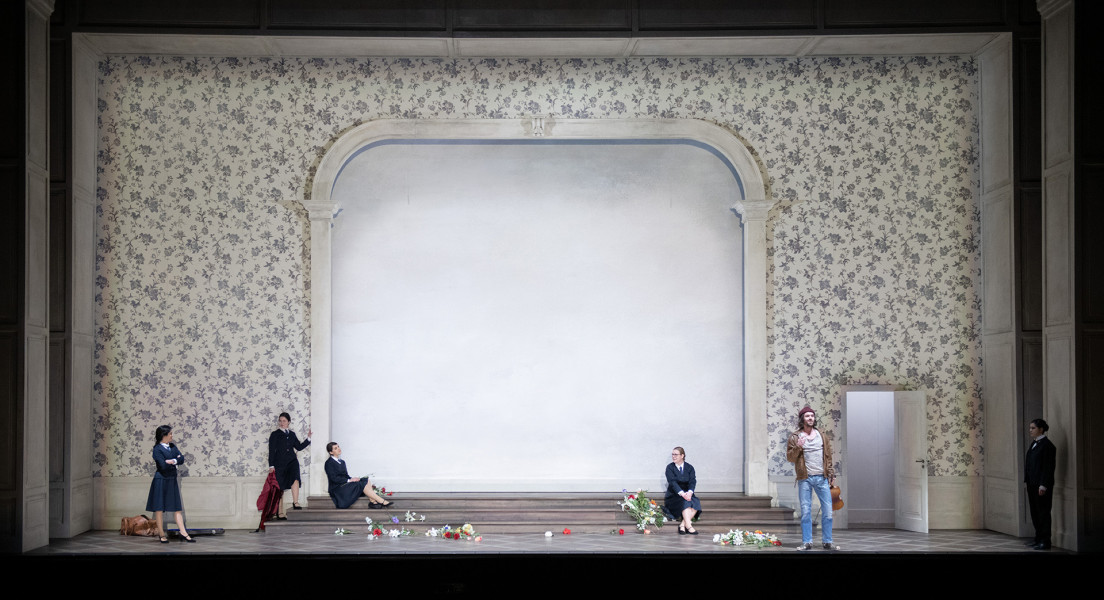 Francesca da Rimini
© Monika Rittershaus
Francesca da Rimini
© Monika Rittershaus
Francesca da Rimini
© Monika Rittershaus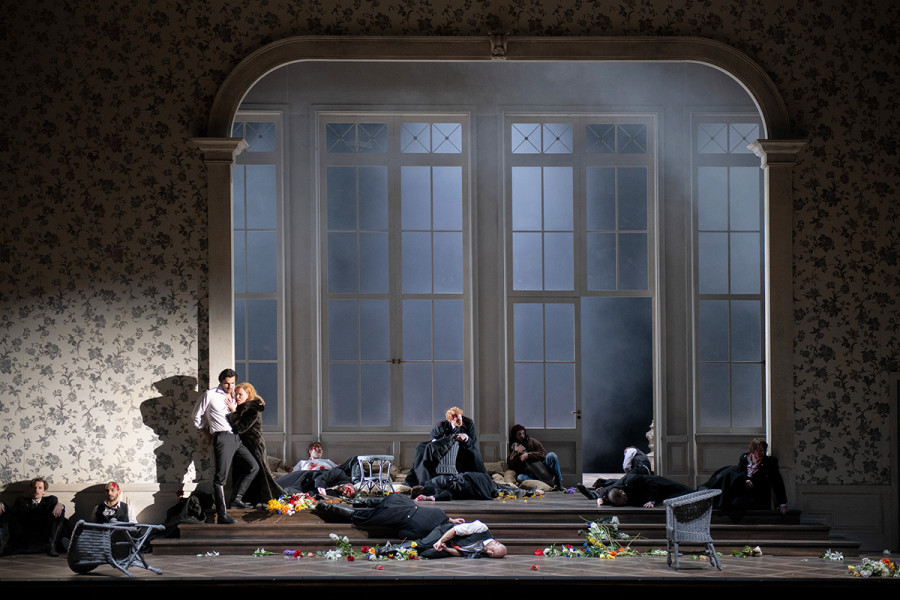 Francesca da Rimini
© Monika Rittershaus
Francesca da Rimini
© Monika Rittershaus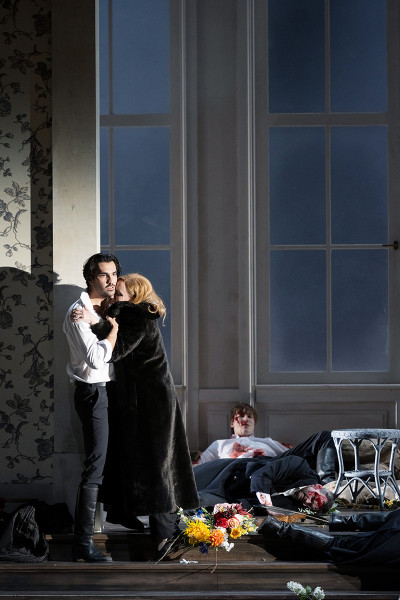 Francesca da Rimini
© Monika Rittershaus
Francesca da Rimini
© Monika Rittershaus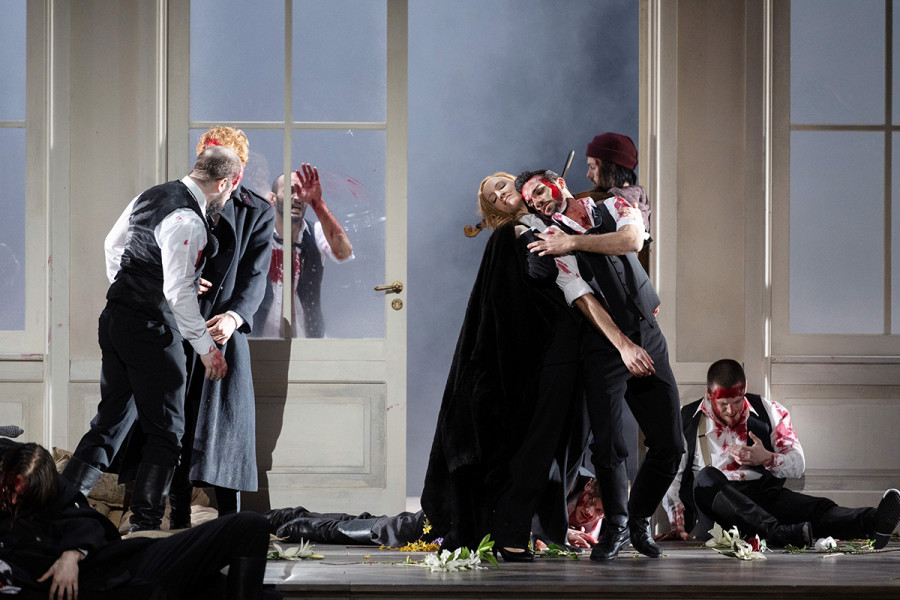 Francesca da Rimini
© Monika Rittershaus
Francesca da Rimini
© Monika Rittershaus
Francesca da Rimini
© Monika Rittershaus
Francesca da Rimini
© Monika Rittershaus
Francesca da Rimini
© Monika Rittershaus
Francesca da Rimini
© Monika Rittershaus
Francesca da Rimini
© Monika Rittershaus
Francesca da Rimini
© Monika Rittershaus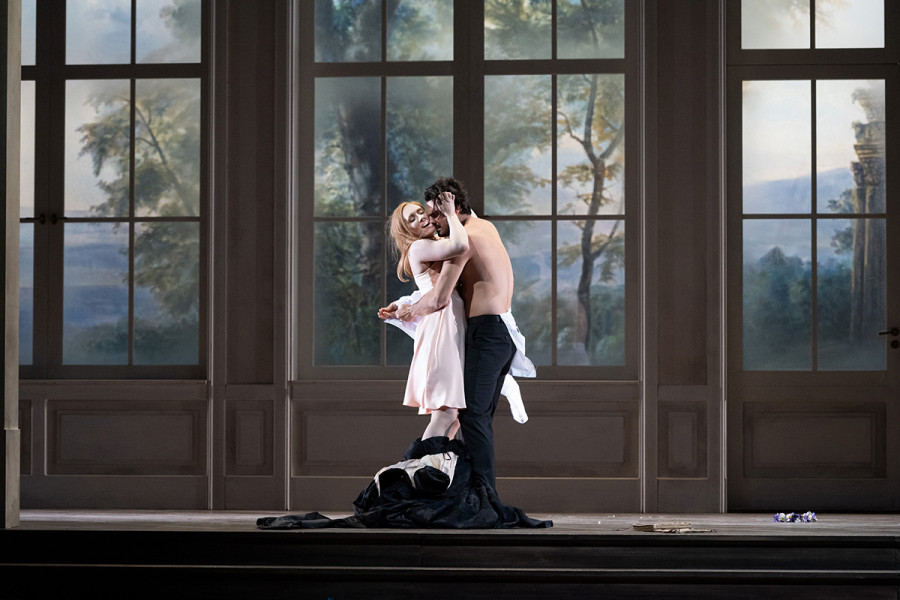 Francesca da Rimini
© Monika Rittershaus
Francesca da Rimini
© Monika Rittershaus
Francesca da Rimini
© Monika Rittershaus
Francesca da Rimini
© Monika Rittershaus
Francesca da Rimini
© Monika Rittershaus
Francesca da Rimini
© Monika Rittershaus
Francesca da Rimini
Riccardo Zandonai [1883 – 1944]
Information on the piece
Tragedia in four acts
Libretto by Tito Ricordi based on Gabriele D'Annunzio's poem
First performed on 19th February, 1914 at the Teatro Regio in Turin
Digital premiere in streaming at Deutsche Oper Berlin on 14th March, 2021
Audience premiere on 19th May, 2023

recommended from 16 years
approx. 2 hrs 45 mins / one interval
In Italian language with German and English surtitles
Cast
Conductor

Stage Director

Set design

Costume design

Light design

Chorus Director

Dramaturge

Francesca

Samaritana

Ostasio

Giovanni lo Sciancato, named Gianciotto

Paolo il Bello

Malatestino dall'Occhio

Biancofiore

Garsenda

Altichiara

Adonella

Smaragdi

Ser Toldo Berardengo

Il Giullare

Il Balestriere

Il Torrigiano

Chorus

Orchestra
supported by

Presented by rbb Kultur
Cast
Conductor

Stage Director

Set design

Costume design

Light design

Chorus Director

Dramaturge

Francesca

Samaritana

Ostasio

Giovanni lo Sciancato, named Gianciotto

Paolo il Bello

Malatestino dall'Occhio

Biancofiore

Garsenda

Altichiara

Adonella

Smaragdi

Ser Toldo Berardengo

Il Giullare

Il Balestriere

Il Torrigiano

Chorus

Orchestra
About the performance
In 2018 Christof Loy collaborated with Marc Albrecht (conducting) and Sara Jakubiak (in the title role) to stage Erich Wolfgang Korngold's THE MIRACLE OF HELIANE on the stage of the Deutsche Oper Berlin. The production picked up two awards: "Rediscovery of the Year, 2018" as voted by Opernwelt magazine, and an OPUS KLASSIK prize as "Best Live Recording of 20th/21st-Century Opera" awarded for the DVD released under the NAXOS label.

Christof Loy and Sara Jakubiak are now teaming up again for Riccardo Zandonai's FRANCESCA DA RIMINI, another work revolving around a psychological study of a strong, non-conformist woman rejecting the strictures of a moralising society.

Riccardo Zandonai (*1883) studied under Mascagni and in 1910 was a rising star in the firmament of Italian opera. Tito Ricordi, his publisher, was mapping out a career for him that mirrored the one his father Giulio Ricordi planned for the young Puccini. To achieve his goal Ricordi spared no expense or effort, paying an astronomical price for the rights to a scandalous contemporary play as the basis for Zandonai's new opera: Gabriele D'Annunzio's five-act drama "Francesca da Rimini", which premiered in Rome in 1901 with Eleonora Duse in the title role. Gabriele D'Annunzio in turn had based his "Francesca da Rimini" on a fragment from Dante's "Divine Comedy", a big theme in 19th-century works of the Romantic period. The storyline featured brutal passions, blood-drenched, civil-war scenes, an adulterous couple caught in the act and their self-destructive love affair culminating in double murder motivated by jealousy. Audiences and critics may have been divided, but D'Annunzio's fin-de-siècle-esque "Poem of blood and lust" created waves in the artistic community of the day.

The 31-year-old Riccardo Zandonai saw the play as his springboard to a full-scale opera florid in colour and with a musical language that fused a raft of different styles and periods. And so it was that Zandonai ploughed his own furrow in European musical theatre, swerving between echoes of Renaissance madrigals, the hard edge of verismo, Wagner's TRISTAN AND ISOLDE as his guiding exemplar, and the French Impressionism of a Debussy.

The opera centres on three brothers, all of whom fall for the same woman. Francesca, a member of the Polenta family of Ravenna, is set to be married into the Malatesta dynasty in Rimini. However, her groom-to-be, Giovanni, is old and unattractive and can't bring himself to court the damsel in person, so he sends his handsome brother Paolo as a front for his advances. Francesca unwittingly falls in love with Paolo and signs the nuptial agreement. Living in matrimony with her unwanted husband in the Malatesta household, she plunges into a fiery affair with Paolo, a helter-skelter of adoration and strife in equal measure. Francesca is presented at once as victim and as perpetrator, as lover with a death wish and powerful seductress, who also succumbs to the machinations of the third, sadistic brother in the family. The full potential of the opera's female character consists in her complex and contradictory personality, which swings between devotion and destructive forces. Francesca is on a constant quest for inner peace.
Our articles on the subject
Our recommendations